January 28, 2006 Benicia
The announcement

This week is Mollypalooza time! We leave here at 9 and head to Benicia to meet up with the nearly-Mrs. Baker for a tour of California's first capital city. We'll probably meander over to the state park, and possibly over to downtown, maybe even both blocks of the city :-).
My drive-o-meter says it will take us about an hour and 15 minutes to get there, so we should leave Molly's place between 10:15 and 10:30. Plan on 2.5 to 3 hours of hiking, possibly a bit more.
This should be mostly along paved paths and roads. Be prepared for light rain. In case of heavy rain, we may just gather at a local eatery instead and listen to honeymoon tales. Molly will let me know if I need to bring a projector so we can watch films.
The hike

Mollypalooza-1 was a day of treats. It's always a treat to see Molly and Gary. We took a stroll downtown, had lunch at Double Rainbow, and then sampled dessert treats. We treated ourselves to some shopping along the way. We were treated to a slide show of the Hawaiian honeymoon. And Molly and Gary treated us to gifts of wine and books. In just over a week, Molly and Gary will wed. And we couldn't be happier for them.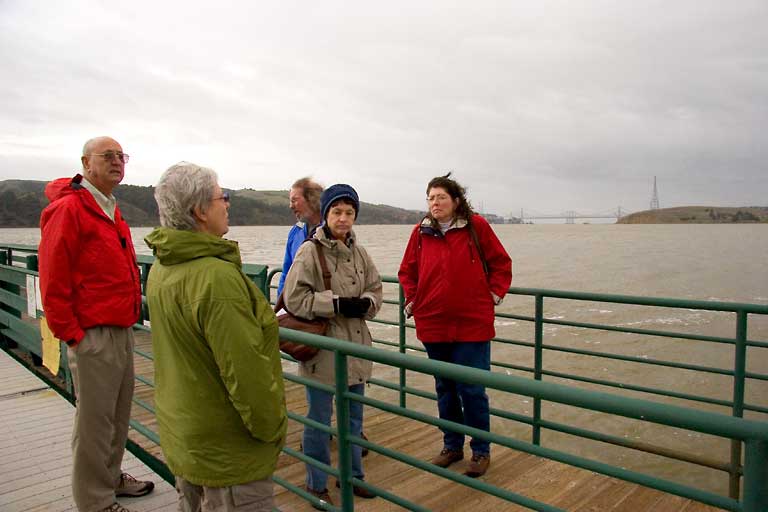 l-r Gary (a.k.a Mr Snuggles), Molly, Tom, Kathy, Melissa. At a pier in Benicia.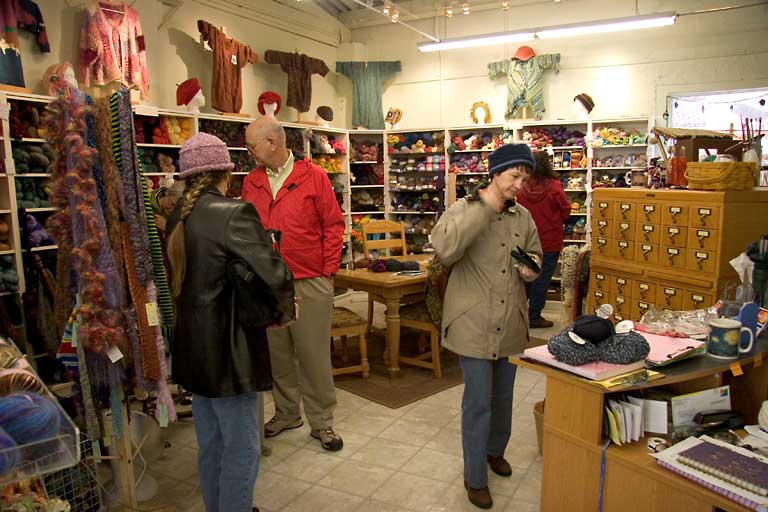 When you do an urban hike, you have to stop in the shops. And it's not polite to stop in a shop and not buy something.