January 1, 2007 First Hike Monte Bello Ridge
The announcement
As tradition holds, we hike on January 1, regardless of weather. We will leave here at 10 and travel to Montebello Open Space where we will start the hike at around 10:45-ish. We'll trudge up to the dragon bones at the top of Black Mountain, the highest mountain locally. At the top, we will pop some champagne, share some bread (well, whatever goodies people bring), and stand upon the spine of the earth, let out a primal scream, and curse the darkness and warn the evil spirits to find easier prey next year.
Plan on about 2.5 to 3 hours for the hike. Be prepared for wide variation in the weather, especially cold and wind, and for possible heavy mud along parts of the trail.
I'm working on my annual DVD video to gift those who come on this hike. It may not be ready in time for the hike, but you MUST attend the hike if you want a copy (with one or two possible exceptions, such as the Snuggles family). If you are not on the hike, you will only be able to beg a copy to borrow from someone else and you'll rue the missed opportunity. And you may be the easier prey for the evil spirits. So it's a very good idea to come on the hike.
The hike
Champagne and Ho-Hos. Yes, that's what I said, Champagne and Ho-Hos. And apples, boxed chocolates, homemade fruit bread, power bars, and more. Couple that with the primal scream, the sending of the cowardly evil spirits away, the meeting of great friends, great hiking weather and you have all the ingredients of a pretty much perfect First Hike.
Unfortunately, most of the interesting video did not get captured. When I moved the camera, it went into pause mode. Rats. We may have to do a reenactment for historical purposes. Say, next January 1.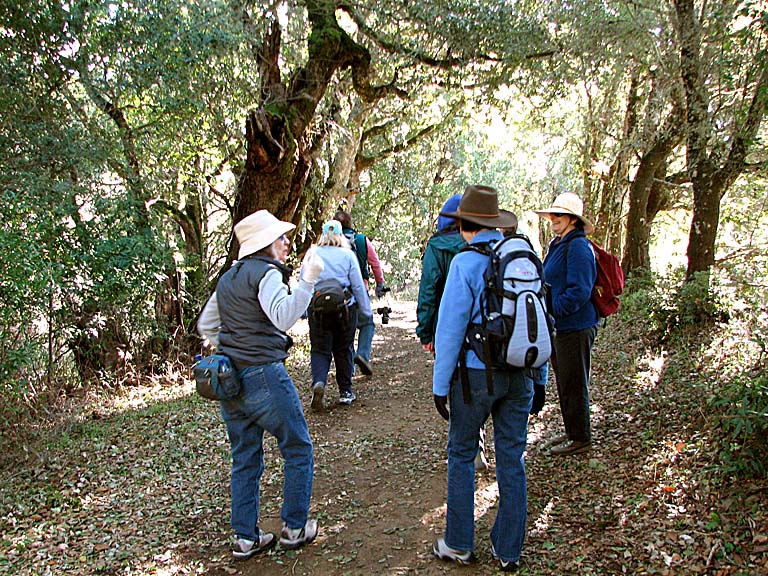 Passing by the petrified dragon.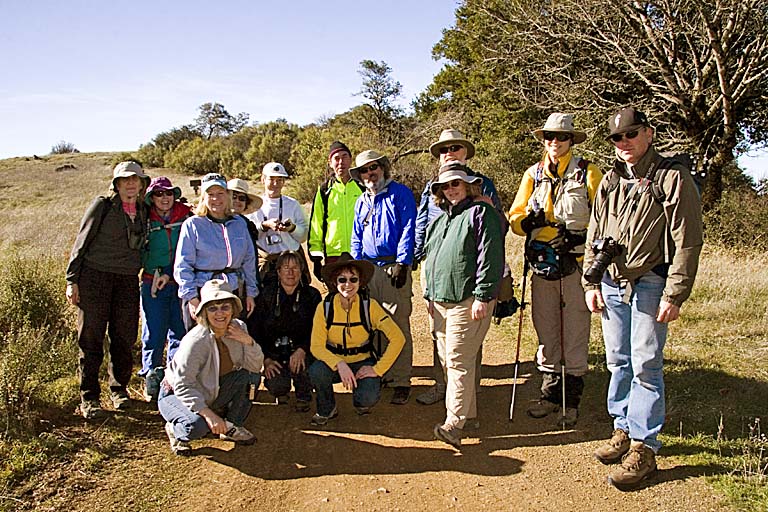 Here we meet up with Tom's group.
At the backpack camp.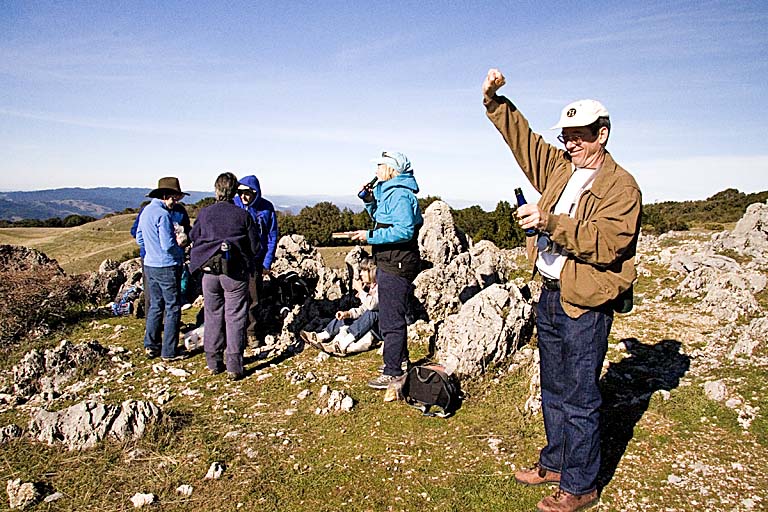 Ron pops the first bottle of Champagne.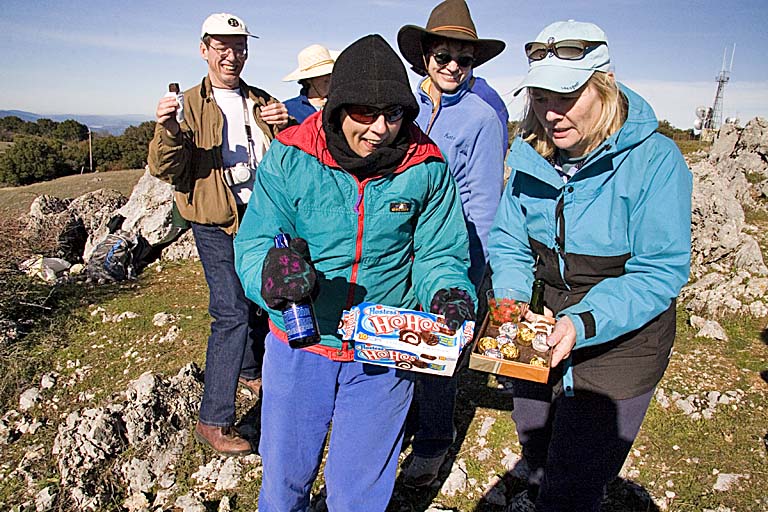 Champagne, Ho Hos and boxed chocolates. Hard to start out a year better than this.