February 26, 2006 Sunol Regional Wilderness
The announcement

It's time to make a third attempt at Sunol. We'll leave here at 9 and begin the hike around 9:45. At this point, we plan to take the lower trails to Little Yosemite and get both a waterfall hike and a preliminary idea of how the wildflower season is going to be this year. As usual, we'll tailor the hike to who shows up. This will be at least an upper end easy hike. The trail will be pretty much totally exposed on wide trails.
The hike

It's time for another one of the competitions between Tom's web site HERE and my own. I have the advantage in having a much bigger, much heavier camera. And I displaly bigger pictures in the blog. And I have a Macintosh to edit the pictures. And whereas Tom usually tries to tell you something truthful, or interesting, or to educate you, or at least tell you something humorous, I have no such restrictions. Tom has the advantage of being much smarter, much thinner (always helpful on a hike), and having an actual artistic sense. So, you be the judge between the web sites.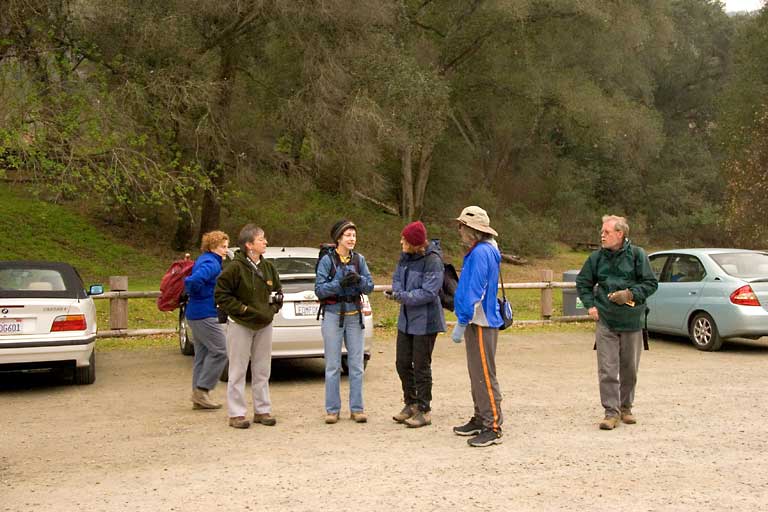 L-R Peggy, Gwyn, Kathy, Ruth, Tom, Dirk. The day begins cloudy and cold, and gets cloudier and colder, and the rain keeps starting and stopping.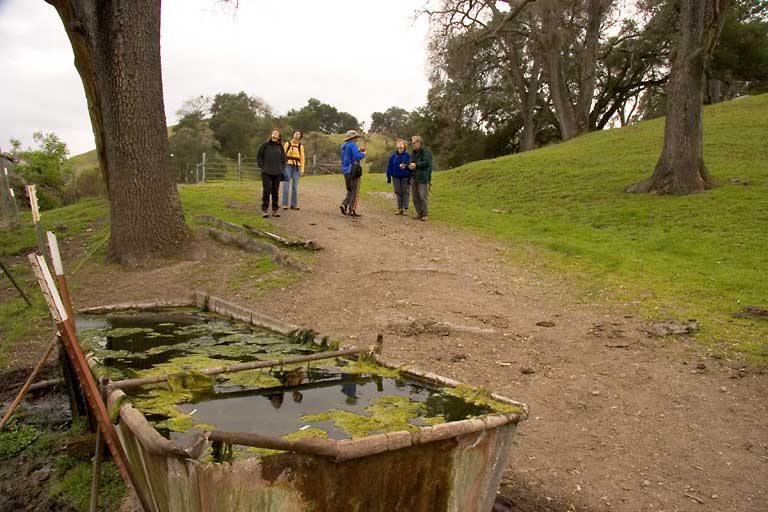 Everyone takes time to work on the suntan on their chins.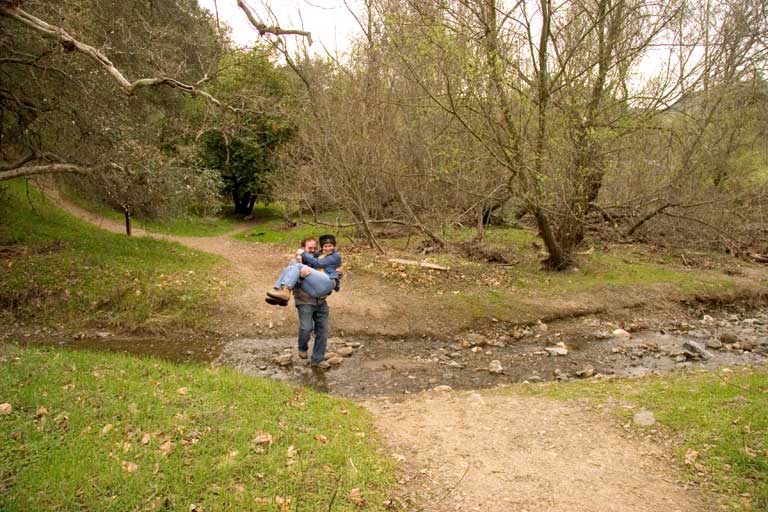 Like a good host, I try to make all of our hikers happy, even if it means carrying them on the trails.