February 19, 2006 Castle Rock
The announcement
We'll do Castle Rock this Sunday, unless it rains. Well,actually, if the rain isn't heavy, we may do it anyway. And if it snows, we're even more likely to do it.
We leave here at 9 and begin the hike about 9:45. We'll scale the hike to who shows up. If the snow is deep enough, we'll hole our once-every-4-years olympic escapades as well.
The Hike

There was, indeed snow. A rare site here. I think it's only snowed at Castle Rock once or twice in the last 20 years. Rather than describing it myself, I'll let my old pal, Robert Frost do so.
Stopping By Woods On A Snowy Evening
by Robert Frost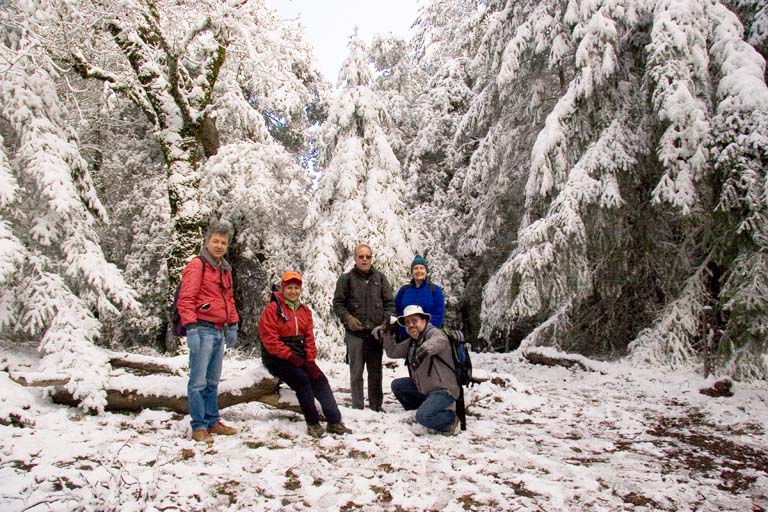 Whose woods these are I think I know.
His house is in the village though;
He will not see me stopping here
To watch his woods fill up with snow.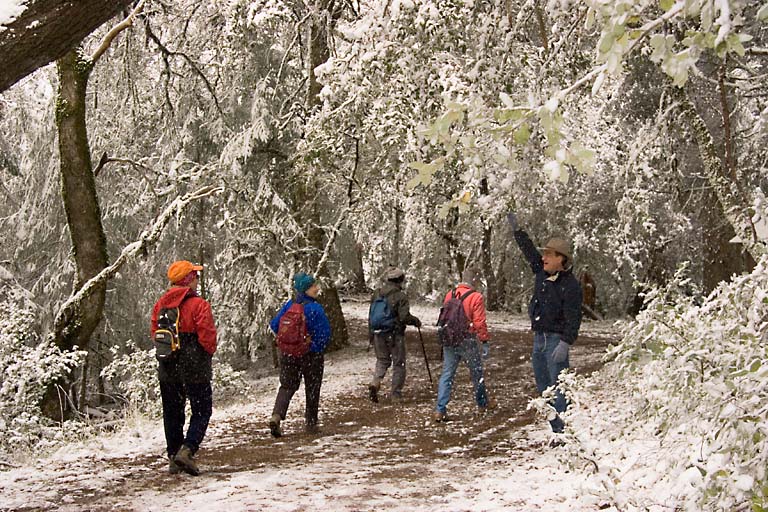 My little horse must think it queer
To stop without a farmhouse near
Between the woods and frozen lake
The darkest evening of the year.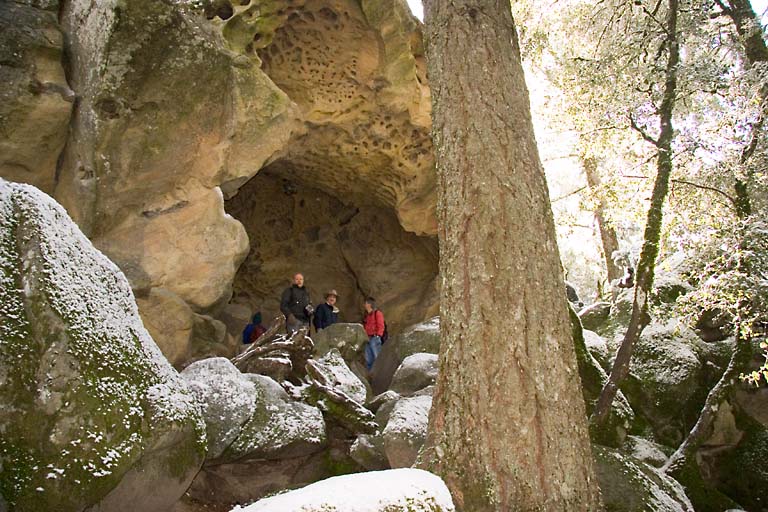 He gives his harness bells a shake
To ask if there is some mistake.
The only other sound's the sweep
Of easy wind and downy flake.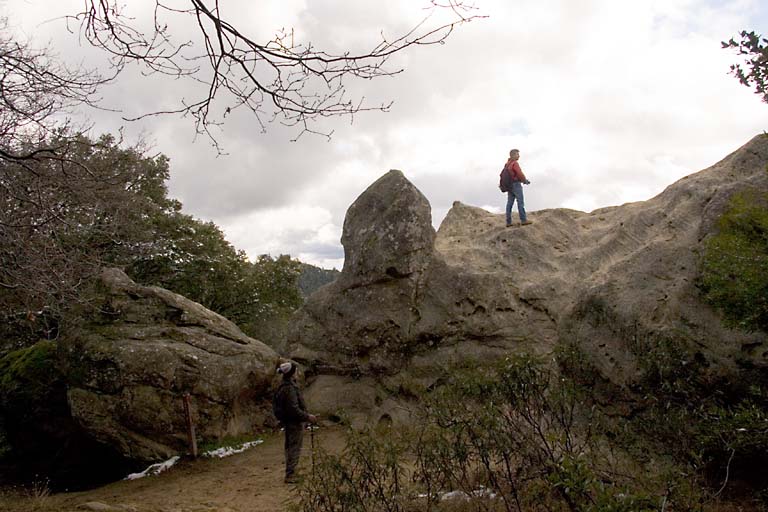 The woods are lovely, dark and deep.
But I have promises to keep,
And miles to go before I sleep,
And miles to go before I sleep.