December 30, 2006 Last Hike, Rancho San Antonio
The announcement
You thought hiking was all over, didn't you. Well, it's not. This Saturday at 10 we leave for Last Hike. Plan A is Rhus Ridge and then some, and Plan B is Rancho. We'll decide when people get here.
Plan on 2 to 3 hours of moderate hiking on mostly covered trails. Dress for mud, wind, rain, whatever.

The hike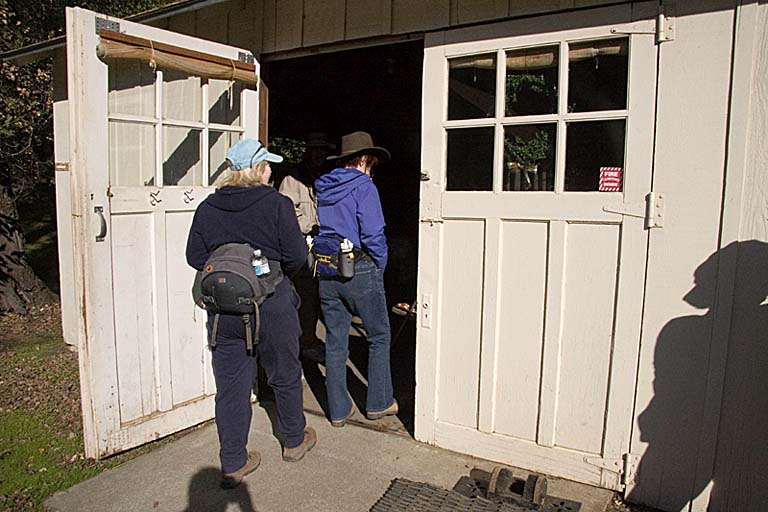 Frank, our friendly neighborhood docent, led the group on a tour of Deer Hollow Farm.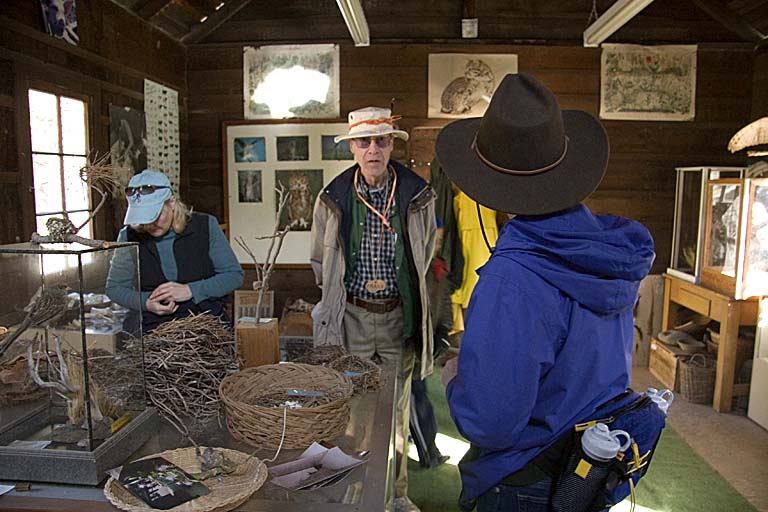 Lot of interesting things on display—Indian artifacts, historical relics, stuffed animals.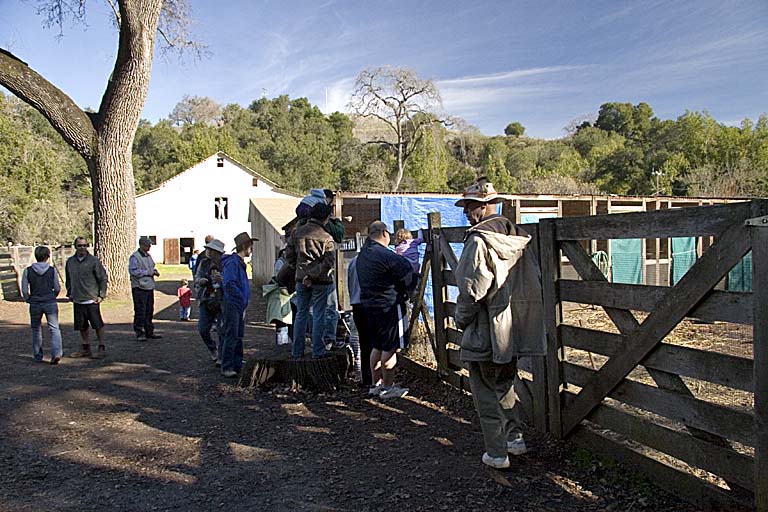 At the chicken coop, also looking at the rabbits, pigs, sheep and tourists.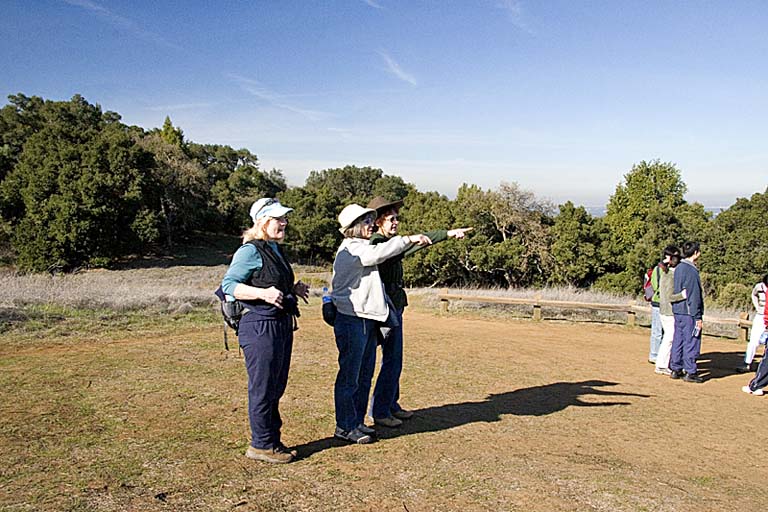 At the lookout at the top of Wild Cat Loop.