December 2, 2006 Hidden Villa
The announcement
This week, we're going to do a Tom-light hike. He just did the nearly 20 mile hike from Rancho San Antonio to Black Mountain and Back. We're going to start at Hidden Villa and climb to the ridge line. From there, we can either climb towards Black Mountain, or however far we want to go, or we can do the unthinkable—a "double hump" hike by going down to the Adobe Creek and up the West Fork creek to one of the bunny loop trails.
We'll decide which option to take once we're on the trail.
This will be a 2 to 4 hour hike. And instead of the usual 9 AM departure time, we're going to leave here at 1 PM. The thinking is that after the hike we'll go out to dinner and then possibly walk around a few blocks near our house and look at the Christmas lights.
The hike
Hidden Villa was a hoot, as usual, with lots of color and flowing streams. And it looks like we're going to see some more streams this weekend, at least in the form of rain.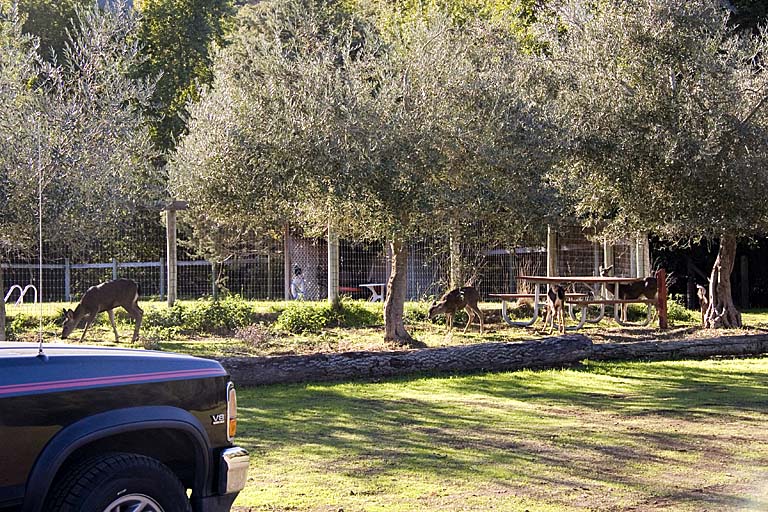 Deer seem to have gotten used to all the people around the farm.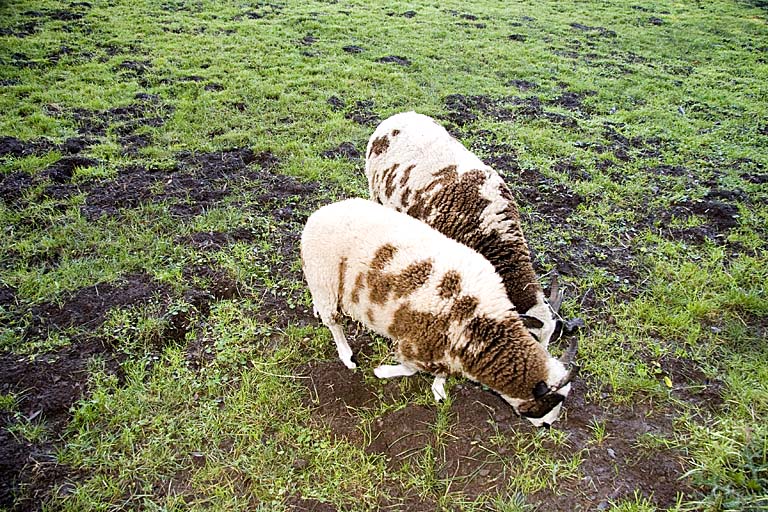 Insert your own baaaaahd pun here.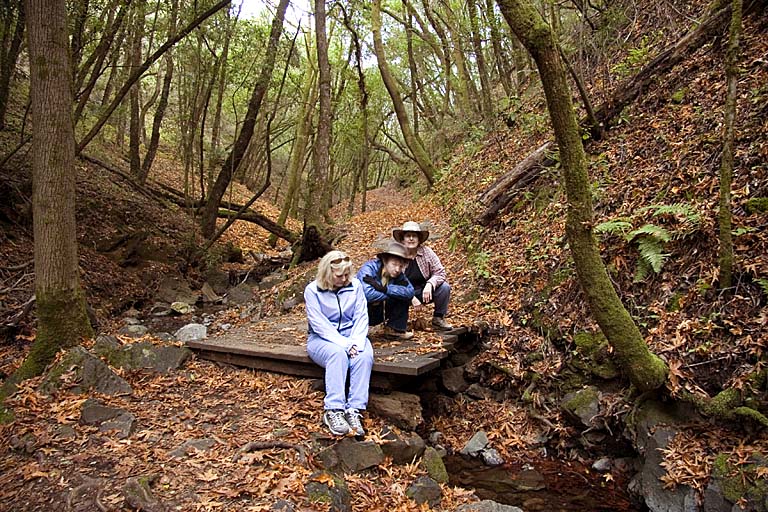 Joanne, Kathy and Peggy on the trail.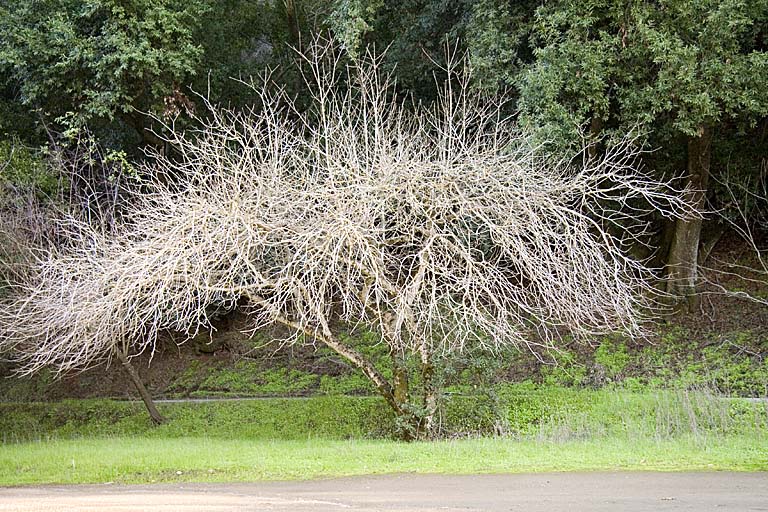 Just for Tom's benefit—an interesting tree.