August 6, 2006 Hidden Villa
The announcement
This Sunday, we're going to do an afternoon hike at Hidden Villa. You might want to look at:
http://hiddenvilla.org/calendar.php
and look at the free Bluegrass concert that is taking place from 6 to 8. Our plan is to leave here at about 2:30, arrive at Hidden Villa at about 3, and hike until a bit before the concert. There is food available for purchase there, so we'll have supper while we listen to the music. Now, if you are somehow musically challenged, and don't like Bluegrass (is there anyone who doesn't?), you can leave after the hike. Otherwise, expect continued frivolity and adventures by hanging around for the concert.
The hike
Last week's hike was pretty darn nice. The weather was perfect, the park was perfect, and the concert was just great. Only the black berries were less than perfect. Or at least about 80% of them weren't quite ripe yet.
But how about "Hot Buttered Rum" in concert? I love to see artists that show mastery of their medium. And the group was among the best musicians I've heard in quite a while. I even loved the song about poison oak and how it's telling us that the road went to far, the road is cut too deep.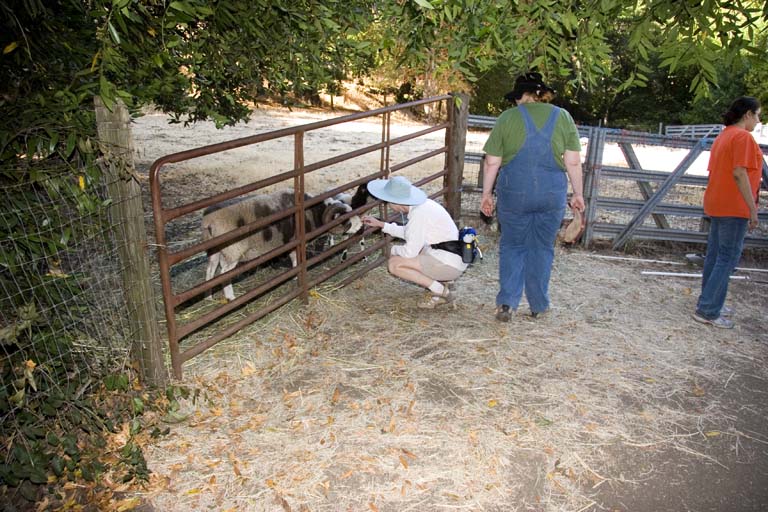 Sheepsies!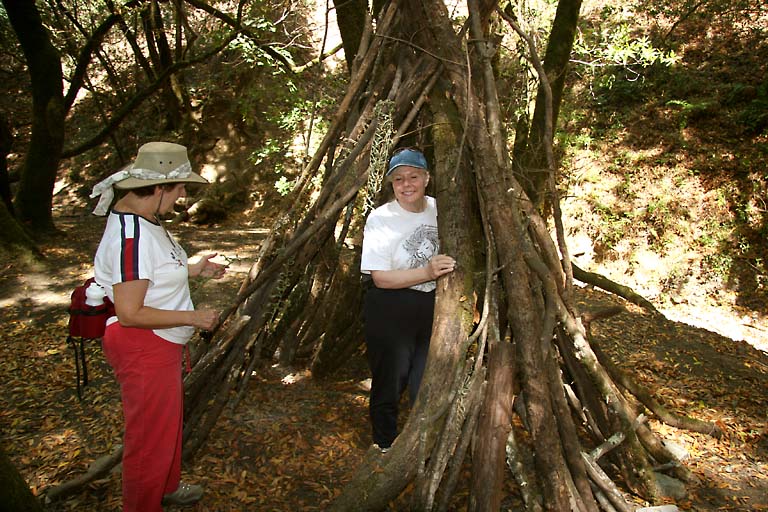 Peggy and Joanne check out the primitive camping facilities.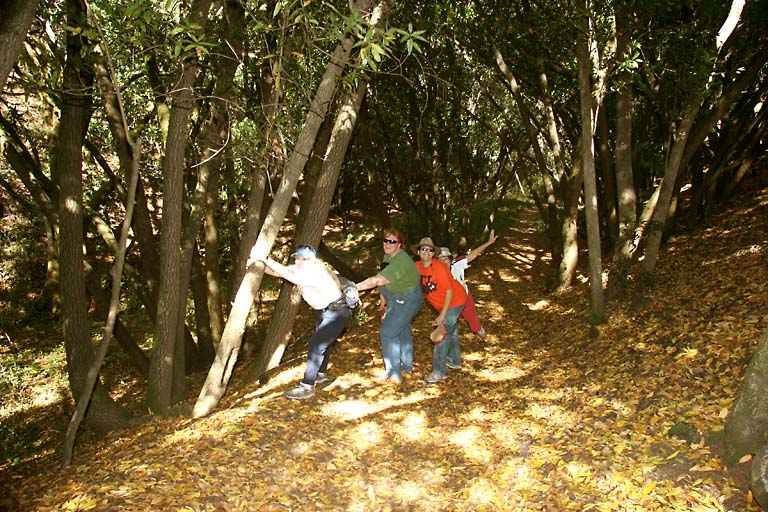 When the climbing gets steep, it sometimes help to hang on the the hiker ahead of you.

Kathy and Kay took a different path so they could get back a bit earlier and use the hammock.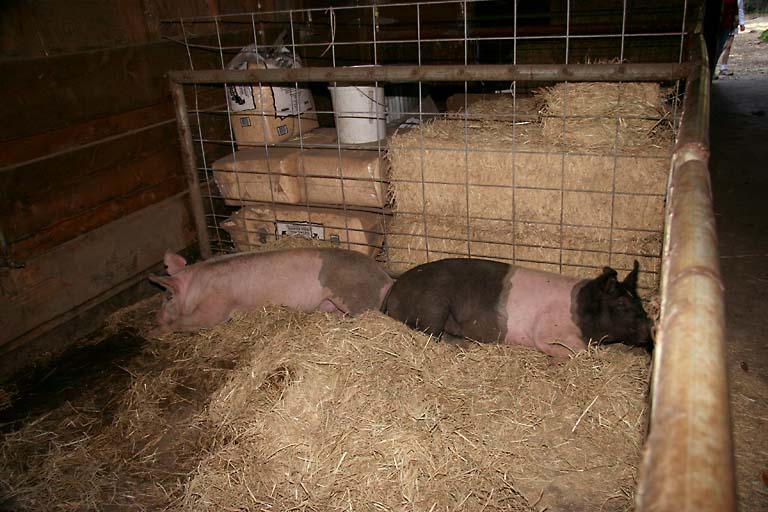 Piggies!

The blackberries are nearly ripe.

Dancing to the music.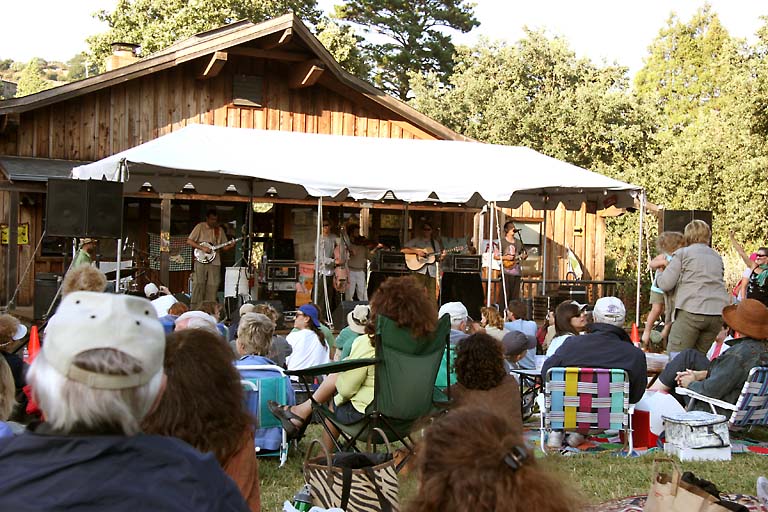 Hot Buttered Rum heats up the valley.