August 19, 2006 Portola Redwoods State Park
The announcement
This Sunday, I'm at another archery tournament for primitive bows only. So we'll hike Saturday at Portola Redwoods State Park. This will be a moderate hike, pretty much totally enclosed. Plan on 3 hours of hiking with lunch on the trail. We leave here at 9 and begin the hike about 9:45. If we're feeling frisky afterwards, we'll congregate at one of the picnic tables and maybe play some more bizarre card games.
The hike
There was quite a group of flatlanders at the park—people who didn't mind hiking, as long as there wasn't any climbing involved. We had to worm our way through the gridlocked trails until the first significant climb, whereupon we had the trails to ourself for almost the rest of the day.We climbed the Coyote Ridge Trail in record time.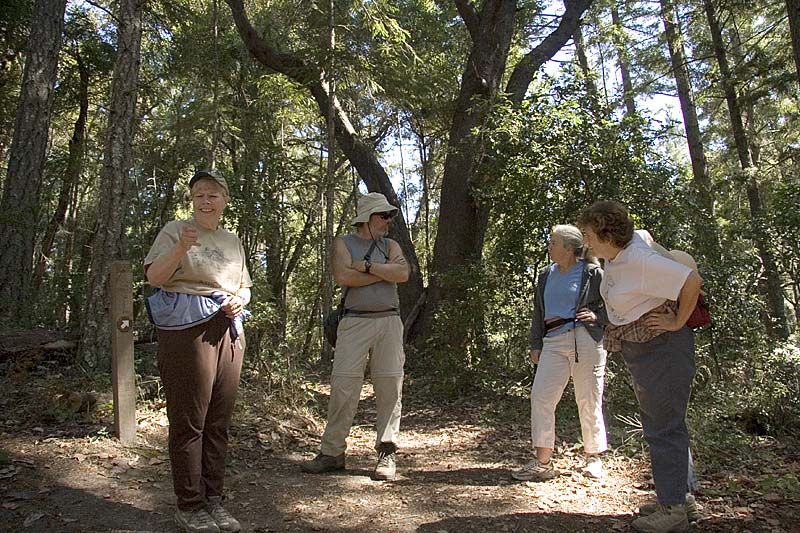 At the top, we all stood around and admired Tom's "We are hiking God's" pose.

We then descended and began the climb along the Slate Creek Trail. At the junction with the Summit Trail, we did our second favorite activity. We stopped to eat.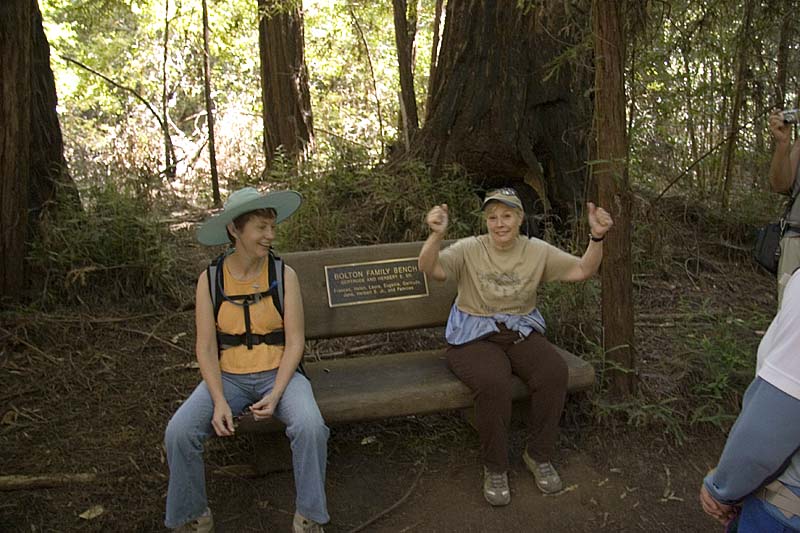 In honor of Kathleen, who we haven't seen in a few years, we had to stop and rest at any benches we saw along the way.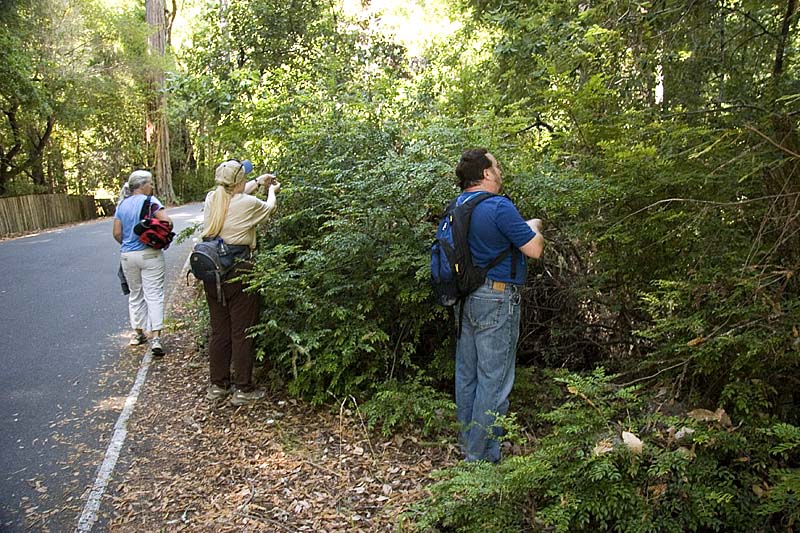 At the end, we found quite a cache of huckleberries.