April 9, 2006 Hidden Villa
The announcement
Sunday appears to be another one of those iffy weather days, so we're thinking we don't want to do anything that involves long treks through the trackless wilds, especially one involving long vertical features. After ruling out the set of places that just didn't seem too interesting right now (e.g., Edgewood has just too much poison oak), we chose to poke around Hidden Villa again. Yea, we do it a lot, but there's a reason for it. It's a damn nice place to poke around.
Sunday, leave here at 9, hike at 9:30, snack along the trail, encroaching poison oak, almost all covered, 4 creeks, lots of photogenic stops, 2 to 2.5 hours, upper end easy to mid moderate (we'll scale it to who shows up). Lots of fun. Uhm. Chance for adventure. What more can you ask of life?
The hike
A hike as advertised. We began as a group of 6.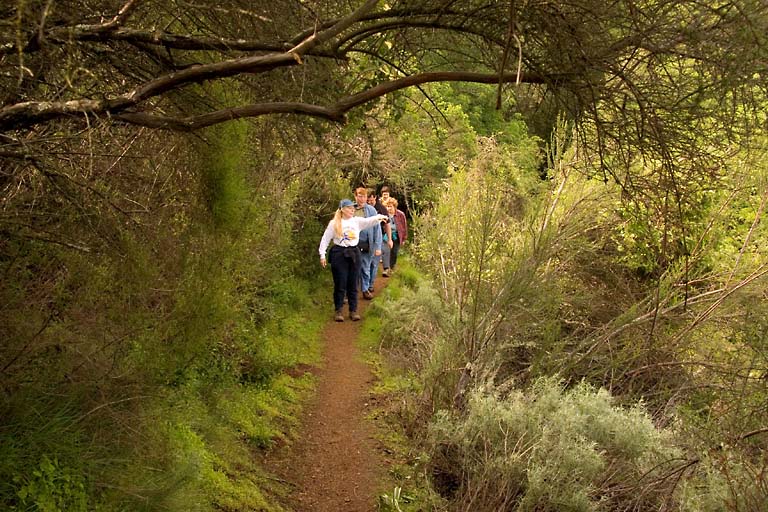 At the top of the trail, we split into two group, taking two paths down. Here we test the temperature of the Adobe Creek.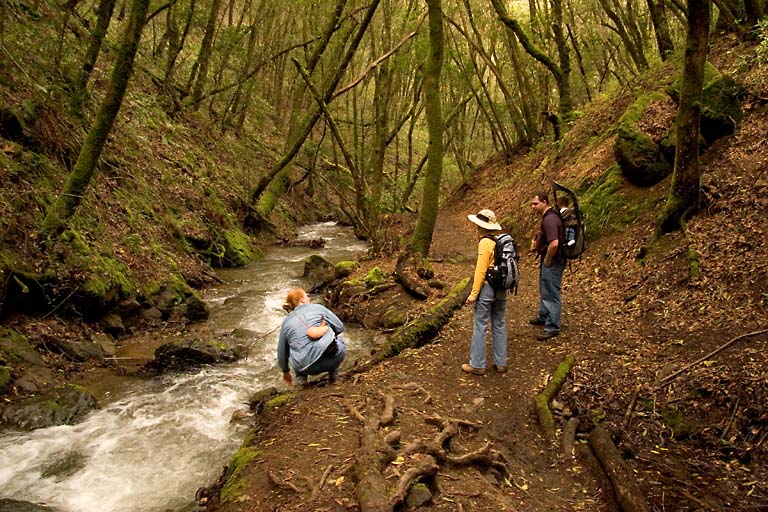 You always want to play with the goats.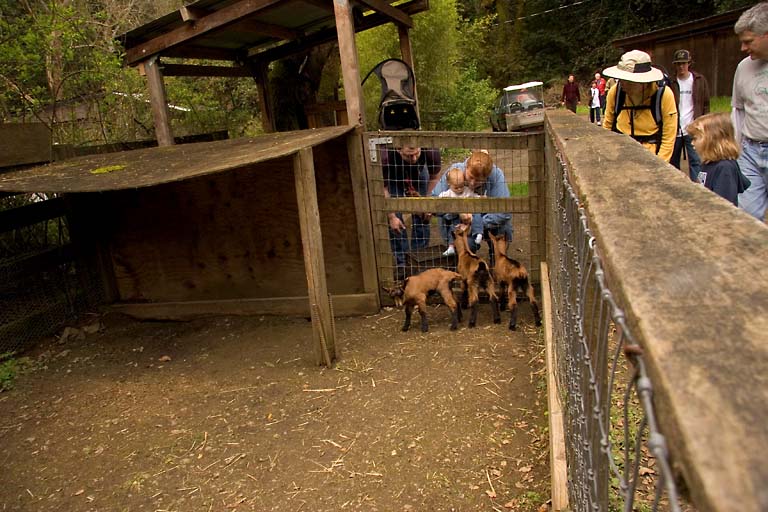 Even the pigs were frisky today, nose butting each other.