April 22, 2006 Sunol Regional Wilderness
The announcement
We had a good meeting of the FOMFOK steering and overview committee this last weekend. It looks like we're going to have a nearly perfect day for our first big wildflower foray this weekend. It's off to Sunol we go.
This will be a hard hike. We plan on wending up to Eagle Peak, over the hidden gorge, and around the back loop at the top. We'll probably come down through the Haystack field (if that's what it's called), though we may go up to Flag hill. Lots of flowers, too little time to view them.
We'll leave here at 9 and begin the hike at about 9:45. Plan on lunch on the trail. The trails are almost all wide and only about 30% is covered.
The hike
We decided to hike up to Flag Hill clockwise, the hard, way, the way God intended.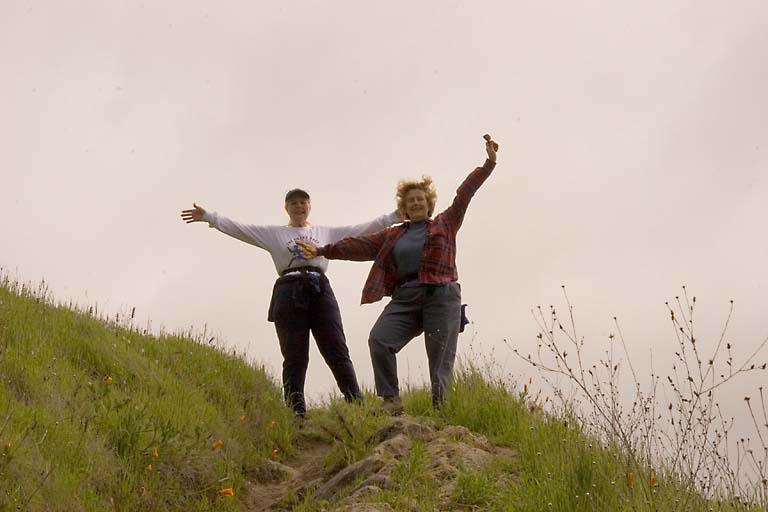 At the top, Joanne was just ever so cute in the wild flowers.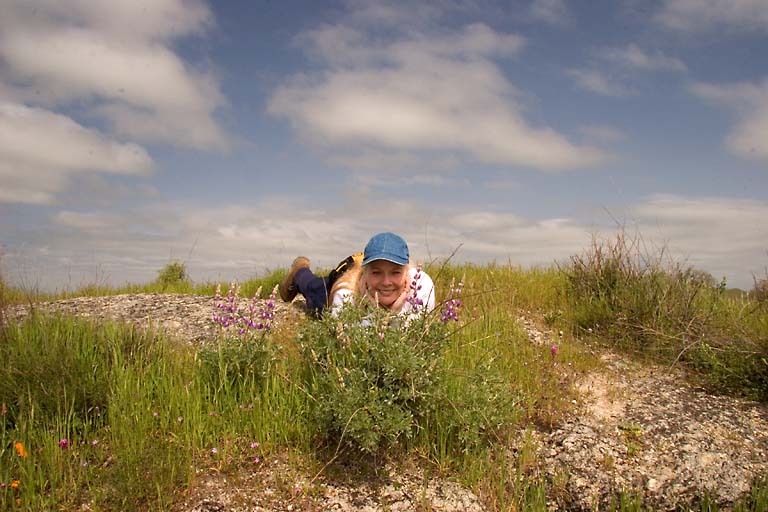 On a good windy day, kite flying is called for.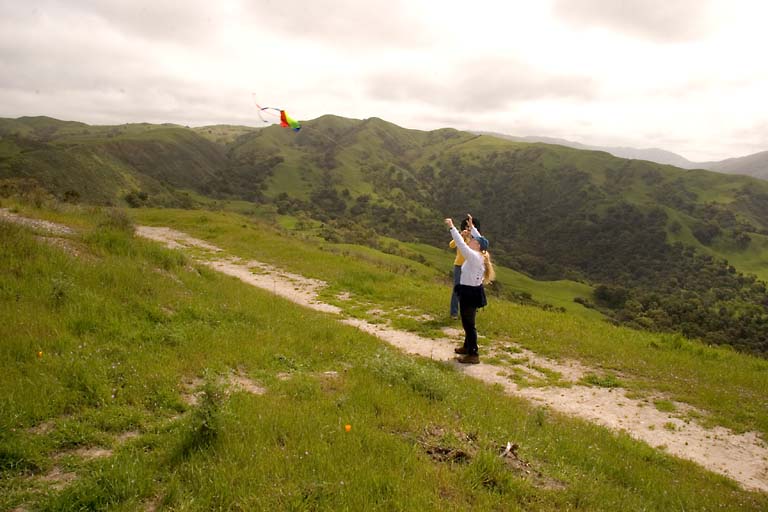 We were thinking of jumping in the hot tub, but this one seemed a bit teetery.