The announcement
This Sunday looks to offer a real likelihood for another adventure. We're off to the wilds of Henry Coe since the weather should be cool this weekend and we had to punt during our last attempt at this hike when the weather was too hot.
Plan A is to do an 8-mile, hard hike, which many of you have done before. Plan B is a shorter hike over Monument hill/mountain/peak to Frog Pond and back. We'll see how energetic we feel at the start. We'll eat lunch on the trail and probably have a meal afterwards as well. Dress for ticks, poison oak, sun, cold, damp and dry. Bring rubber gloves in case we have to play with something greasy.
We leave here Sunday at 8:30 — that's half-past 8, so you'll be calling between 7:30 and 8. The hike should start around 10, by my reckoning. Plan on 4 to 5 hours of hiking, depending on which plan we do. Look to past blogs on http://fomfok.webself.com for previous descriptions of this hike.
The hike
Brain borrowing worms, tenacious ticks, poisonous spiders, deadly snakes, slippery slopes, heartbreaking hills and heatstroke temperatures—Henry Coe has all the things you want for a fine hike. And we experienced several of them last weekend.
I see I still need to string us together with bungee chord to keep the group together. We had a couple of hikers that decided that the normal trail wasn't hard enough so they extended it with more distance and climb. And a couple people that I barely saw all day. I may just have to let the air out of their sneakers to solve the problem.
Still, it was a great hike. Kinda. Sorta. I think it was more than a few people wanted, or indeed thought they would ever do. Just remember that you are stronger than you think you are.
You've got to be really proud of making it through the hike. It earns you 90 minutes of bragging rights on any hike in the next 3 months. Feel free to just roll your eyes when someone not on this hike begins complaining about hard hard some other hike is. Then, without even waiting for them to finish their whining, begin your story with, say, "Oh, puh-leeze! You want to know what a hard hike is?" And let them have it.
That 90 minutes doesn't have to be taken all at once. You can use 5 minutes here, 10 minutes there. You cannot use another person's minutes though. If you run out, just grab someone else who was on the hike and say, "Here, you tell them about Henry Coe".
On the plus side, the wildflowers were much better than I expected—not great, except for the Mariposa lillies all around—but better than I expected for mid June. And the ticks were non-existent. And the weather was pleasant. And the company was great.
We especially had a great time at the meal afterwards, and I really enjoyed the chat with Charlie and Kristen after that. They are just fascinating people.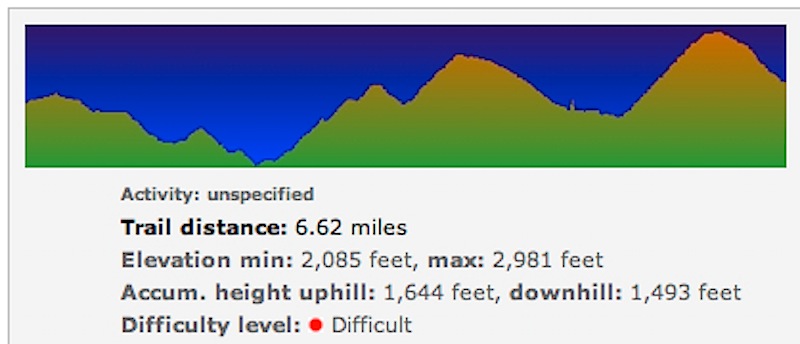 Pictures are HERE.