The announcement
This weekend we're going to someplace we've never been before, Purisima, using the Half Moon Bay entrance. There are quite a few hikes there. Here's a couple of blogs of Tom's about the place:
http://www.mercurynews.com/tommangan/ci_6192513?nclick_check=1
http://tommangan.net/twoheeldrive/archives/cat_purisima_creek_red woods_osp.html
I'm thinking of maybe going up the Harkings Ridge Trail, across the Soda Gulch Trail, and back down the Purisima Creek Trail. If we feel lazy, there are other options. I don't think I want to try the hardest options, though.
It looks like this is going to be all enclosed, about 1000 feet of climb and 7 to 8 miles. We'll have lunch on the trail. Dress for everything. We may stop in Half Moon Bay afterwards.
We leave here at 9 and begin the hike just before 10. Plan on 4 hours or a bit more.
Here are Tom's driving directions. I think there's room for only 10 cars there.
Driving directions: Take Highway 92 to Highway 35, go south for 4.5 miles to North Ridge parking area. Redwood Trail is two miles farther south. Western trail head is accessible from Higgins-Purisima Road at the southern edge of Half Moon Bay.
A map is here:
http://www.openspace.org/preserves/maps/pr_purisima.pdf
The hike
I think that we now have a new favorite place to hike — Purissima. The trails were lined with black raspberry and thimbleberry. I've never seen thimbleberry before but they are to die for. They taste like a cross between a raspberry, a guava, and maybe a melon. An exotic tast I've never encountered before.
But the trail—man was it pretty. We had a hard slog to get to the cross trail halfway up the mountain, but from there it was shear bliss. We just missed seeing a redwood fall across the trail. It crashed on our trail about 20 minutes before we showed up. A couple of days later, it was cleared form the trail, so we heard. There were about 7 bridge crosses that were very scenic. We'll be going back there again soon.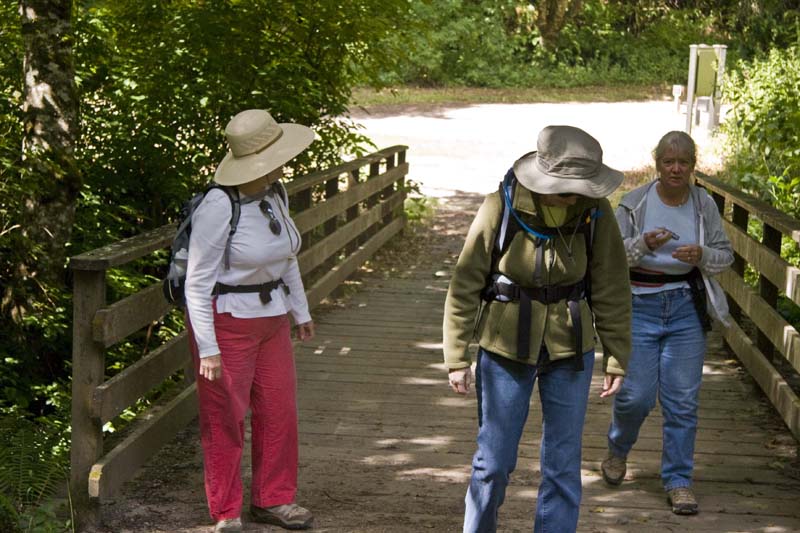 Here there be black raspberries.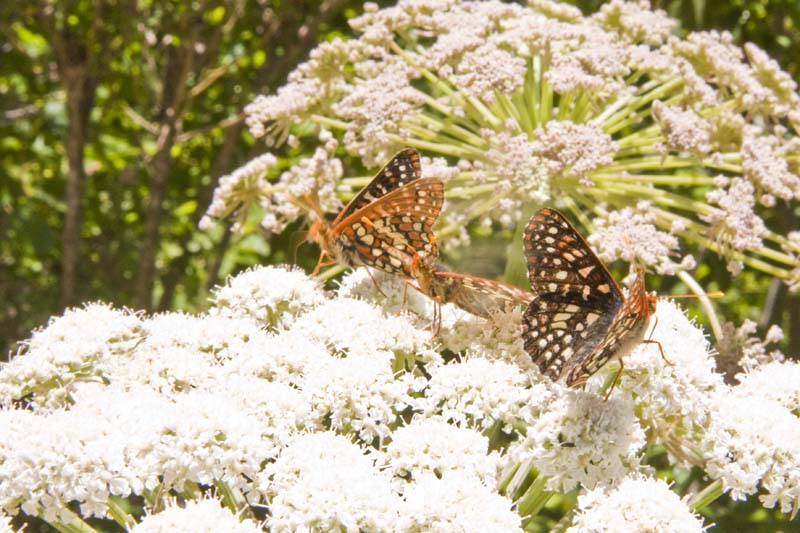 Butterflies are everywhere.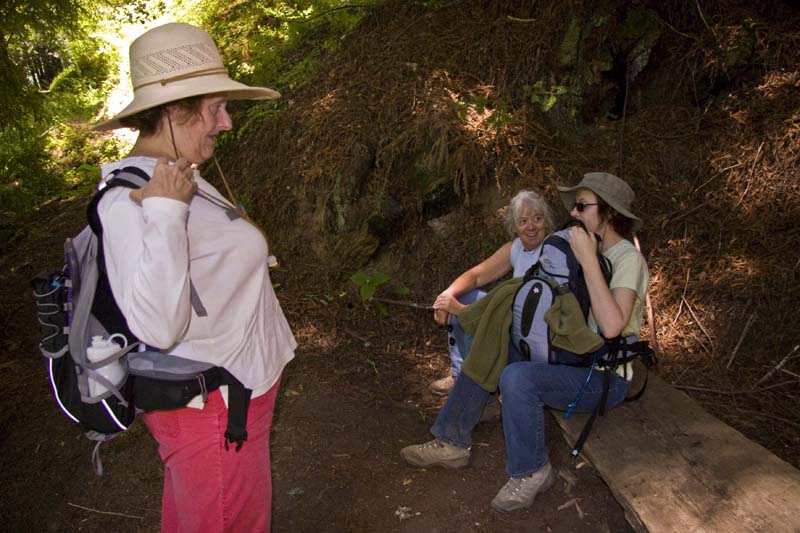 The secret lunch bench.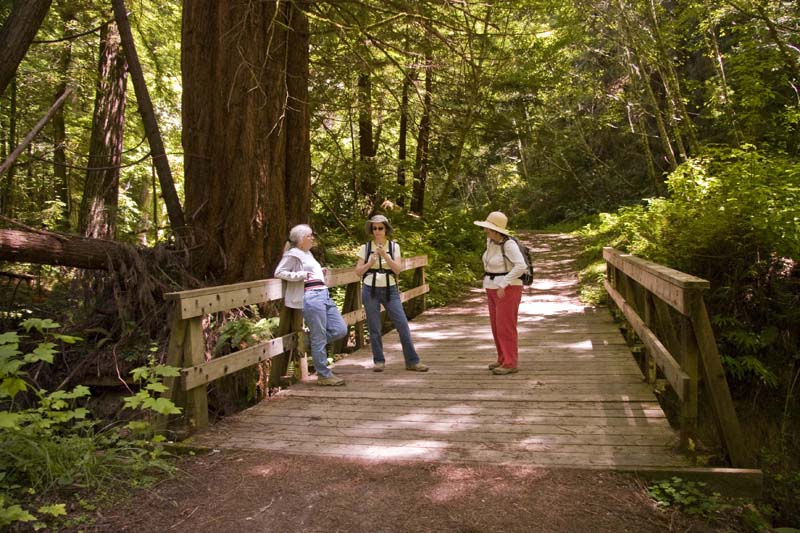 One of the many bridges.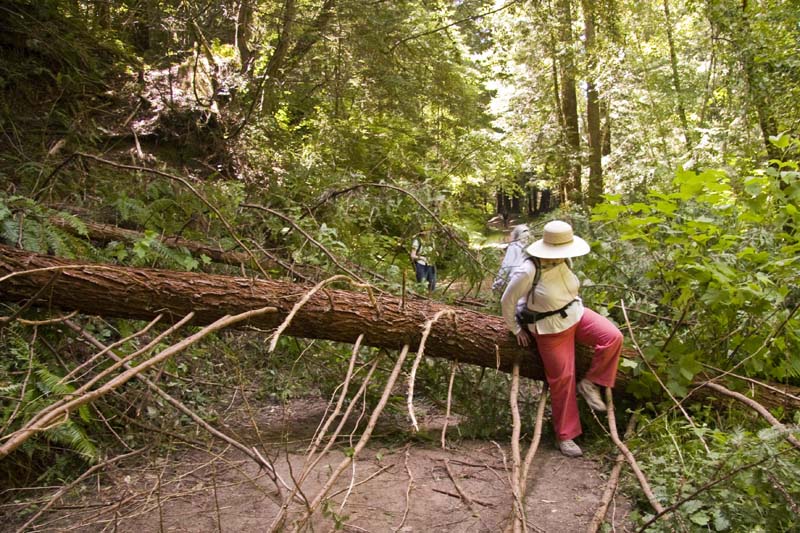 This is the tree that fell down just ahead of us.