The announcement
This weekend's hike is on a Saturday as I have another archery tournament, this time on a Sunday. We'll leave here at 9 and head for Los Trancos, which is right across the road from Monte Bello on Page Mill, a couple of miles down from the junction with Highway 35 (Skyline). The trail is all covered and has the advantage that we can take a shorter or longer route, depending on how hot it is up there. Plan on about 3 hours of hiking, but allow that we might go longer. Bring enough water for the heat and plan on a snack on the trail (and maybe lunch at a feedery afterwards).
If we're really energetic, we might want to migrate over to Campbell afterwards and see men in skirts energetically lift telephone poles while other men suck on vacuum cleaners to create an eerie drone to urge them on. Yes, it's the Highland Games in Campbell.
The hike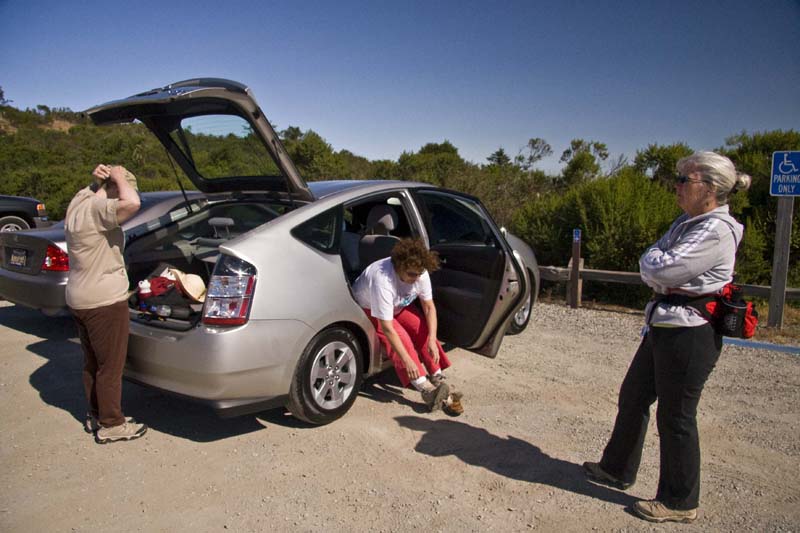 Off to search for the elusive Rabittus Gigantus.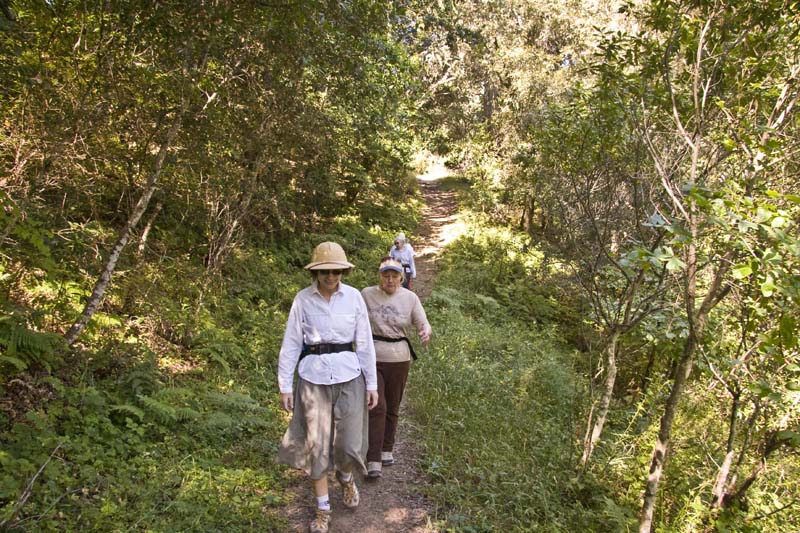 This is the hunting trail of the beast.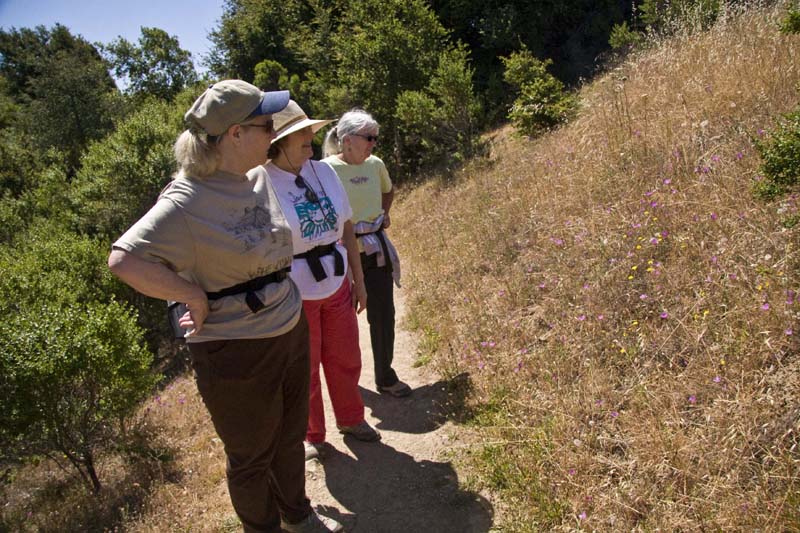 We found the lair, but the beast is not within.