The announcement
This weekend, we're back to regular hiking — a moderate hike at Peters Creek. This is 50% covered and 49% exposed. We leave here at 9 and start the hike a bit after 9:30. Plan on about 3 hours of hiking. We're hoping to get back in time to go to a Barbershop concert in Mountain View, featuring my boss in the main chorus and a couple of special guest choruses. I've included the details below for anyone that might also want to hear some great choral singing.
The hike
Peters Creek was about as pretty as I've ever seen it. The pond was filled with ducks and cattails, the poison hemlock was all a-bloom, and the great bicycle migration was taking place with flocks of Lesser Spotted Greasers and Black Soft-tire Warblers in droves as they make their annual migration from the southern climes of the Hickory Oak Trail to the northern feeding grounds of Grizzly Flat. Even the weather was just right—the ridge line was just warm, not hot, and the creek bed was cool. And the creek itself was just filled with salamanders. And one bridge, we saw more than 2 dozen of them working on their tan, floating in the still waters.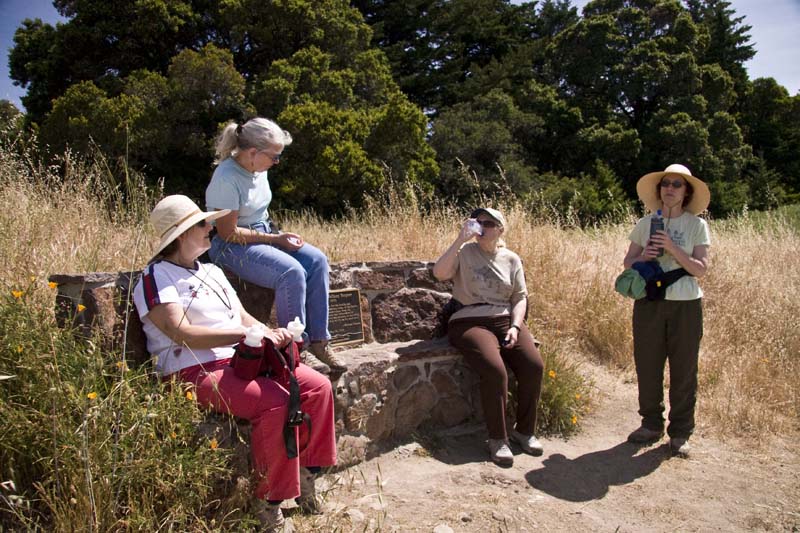 The traditional eating of the lunch.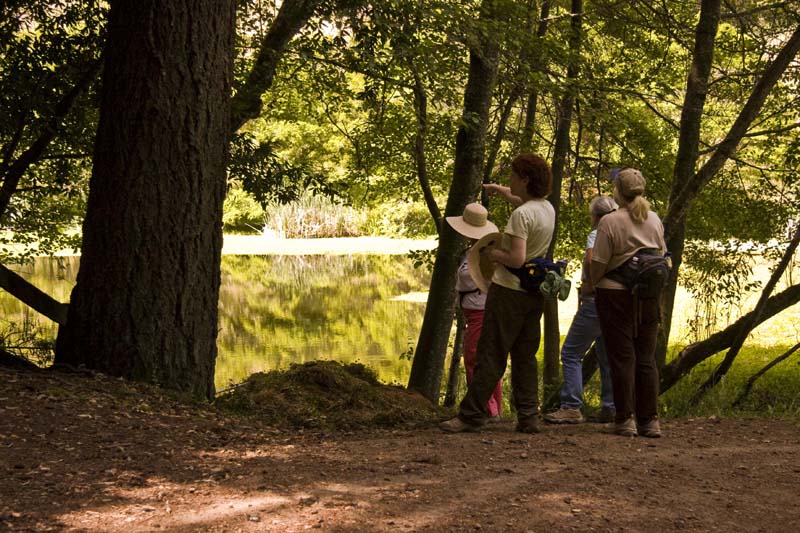 The traditional viewing of the pond.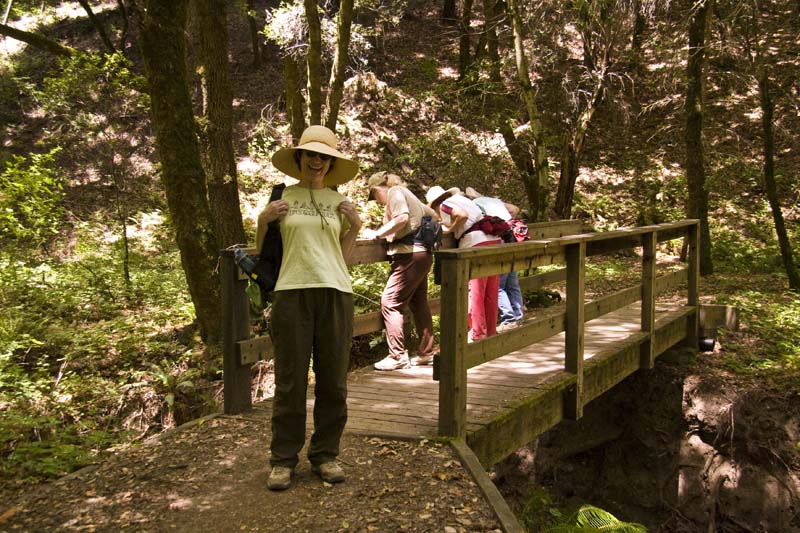 We're giddy with new discoveries.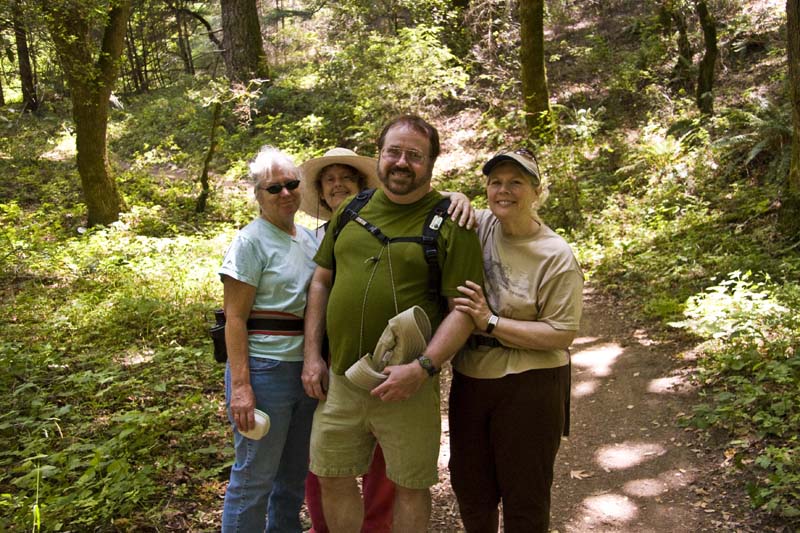 The reason Mike keeps organizing these hikes.