The announcement
This Sunday, things should be cool again, with a breeze, and a noticeable dearth of ticks. It's time for the Bay to Breakers clothed/nude run/walk. As we did last year, this year we're opting for the clothed/walk combination. We remake this decision each year, though, so you never know. I'm guessing that Kathy and I will be the only one sporting our spiffy new logo on our shirts.
I assume everyone that is going has already let us know and we've communicated with you the plans for going up Saturday, partying until the race starts, and causing general havoc and jealousy in the City. If not, contact Joanne quickly and get the details.
The hike
The complete set of pictures can be found at http://www.flickr.com/gp/7941547@N06/UY82B7.
We didn't make any of the Bay to Breakers news segments that I could see. I kind of expected we would, with the high quality logos we were sporting, or Molly's "longest distance traveled to be in a silly race", Kristen's "longest distance traveled looking for a parking place", or Alice's blue-ET costume. I assume she was some blue, feathered extraterrestrial. Thanks again to Joanne for the primo accommodations at ridiculously low rates.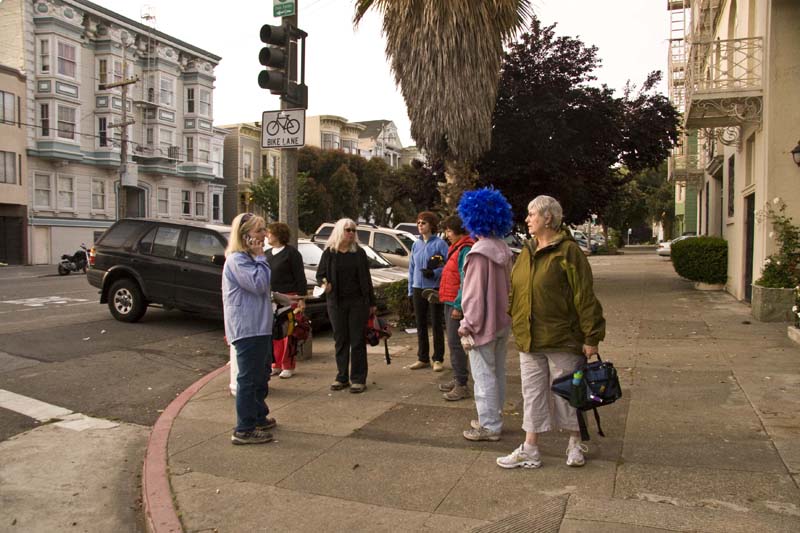 In the wee hours, waiting for the taxi.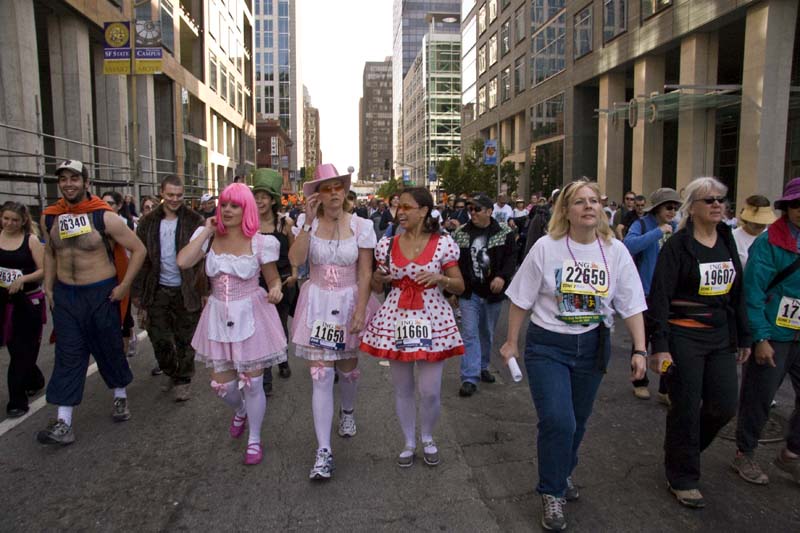 Three girls in costume, and also those three girls on the left.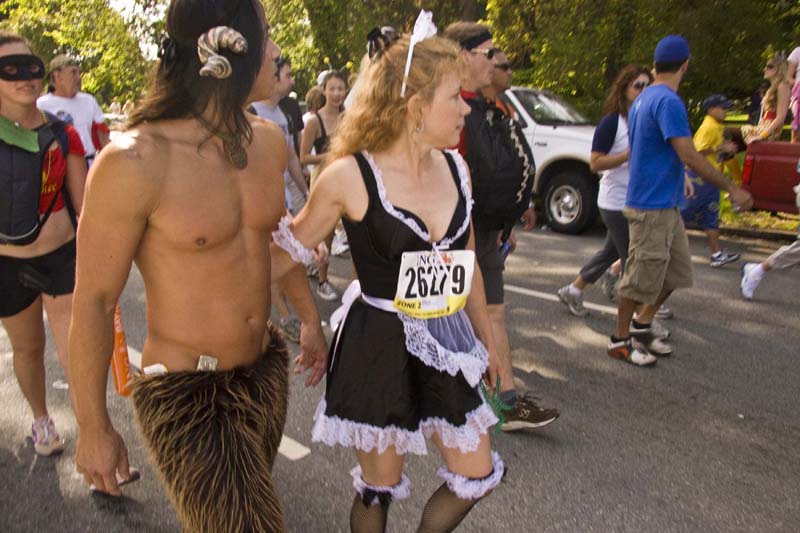 We're going to whatever party they're going to.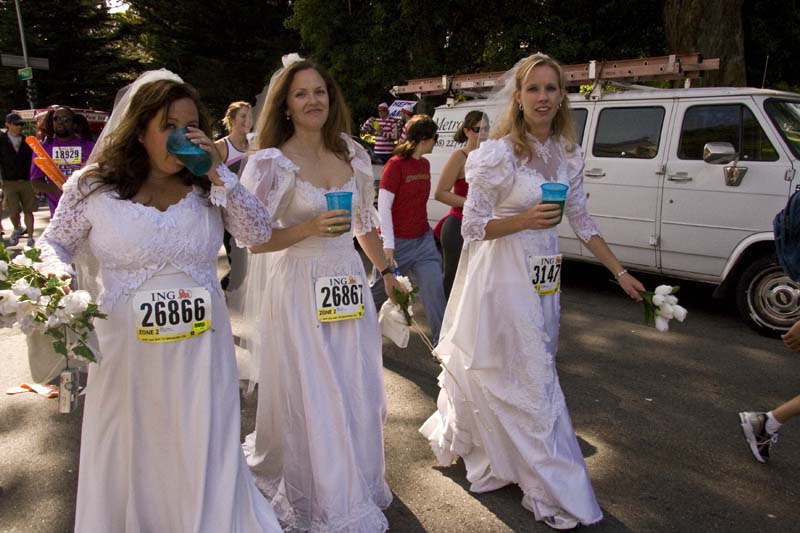 What happens if you go to the wrong party.