The announcement
Saturday, we're off to what we hope will be one of about 4 or 5 really spectacular wildflower viewings. We're going to Grant Ranch. We'll leave here at 9 and begin the hike at around 9:45. We have a few trail options, but I think we'll start at Grant Lake and take one of the traditional trails from there.
The hike will moderate to upper end moderate and be about a third in the shade and the rest exposed. Sneakers would be bad as short portions of the trail are very steep. This should be a very good place for you to practice your flower photography. We may encounter the odd heard of wild boar. We've seen mountain lions, deer, bobcats and turkeys aplenty there.
We'll have a snack on the trail, and may go to lunch afterwards. Plan on about 3 hours of hiking.
The hike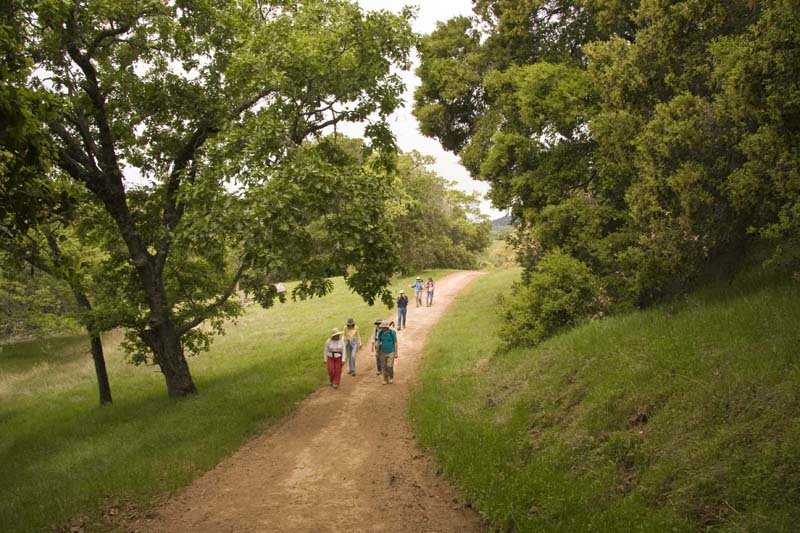 Heading towards the top.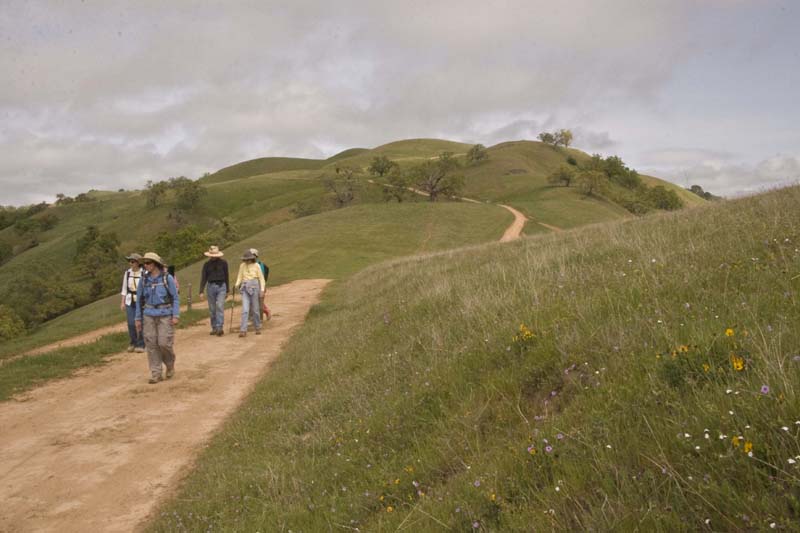 At the top.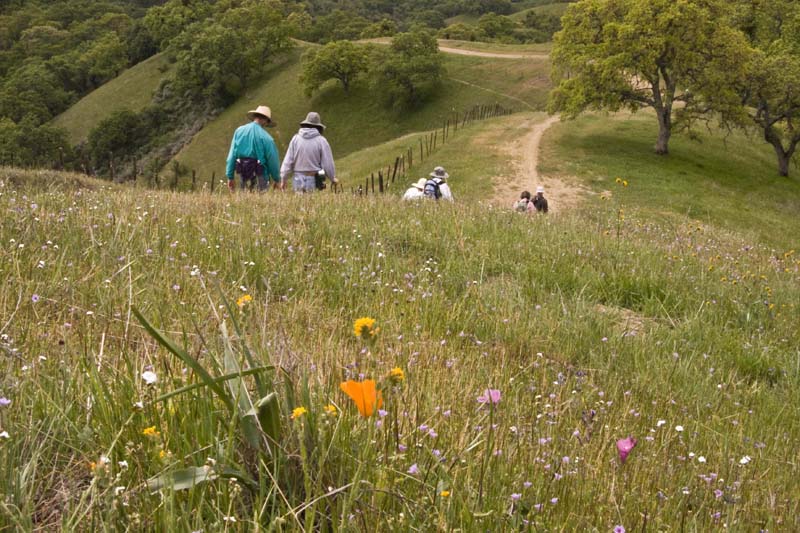 And heading back down. Flowers are everywhere.