The announcement
This week's hike is on Sunday. We leave here at 9 and head to Sunol to start a hike at around 9:45. It's still a bit early for the really showy wildflower display, but I'm sure we'll see quite a few. This will be a moderate hike, unless people are feeling their Cheerios. Plan on about 3 hours of hiking, about half under cover and the rest exposed. We'll have a light lunch on the way and maybe go out for food afterwards.
The hike
We got to meet two new people last week during our Sunol hike. And, as I'm sure you read in Tom's hiking blog at http://www.tommangan.net, Tom and one of the new hikers knew each other from work a few years ago. It was also one of those perfect hiking days, at a perfect hiking site. We slogged up to Flag Hill, and then out to the far point from there and peeked over the edge of the cliff. Well, I got within 10 feet of the edge of the cliff, which is about as close as I ever hope to get.
At Cave Rocks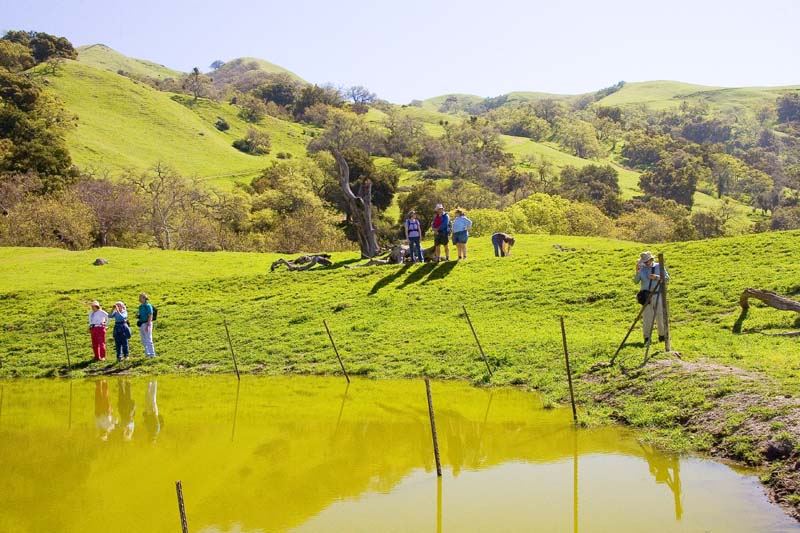 At the salamander pond.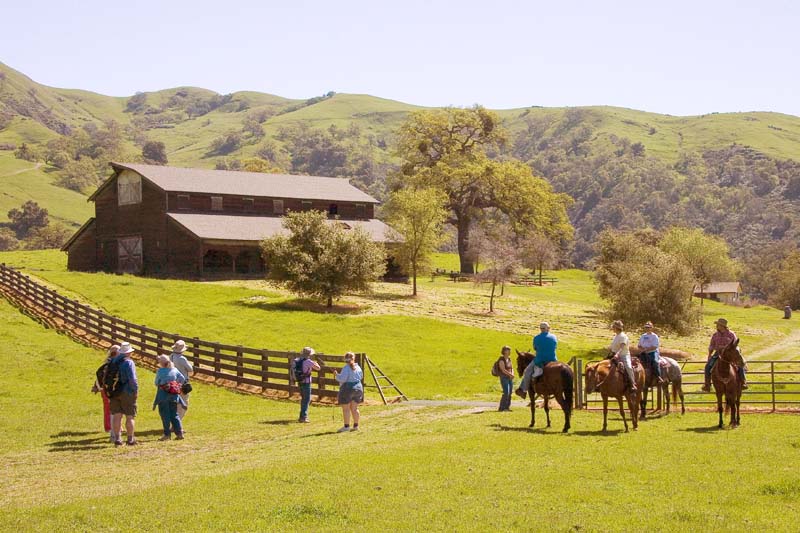 At the backpack area.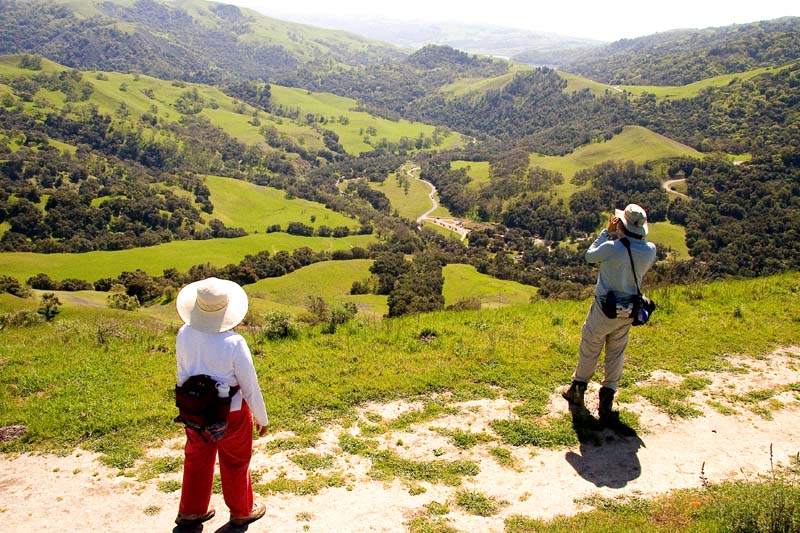 Looking down from Flag Hill.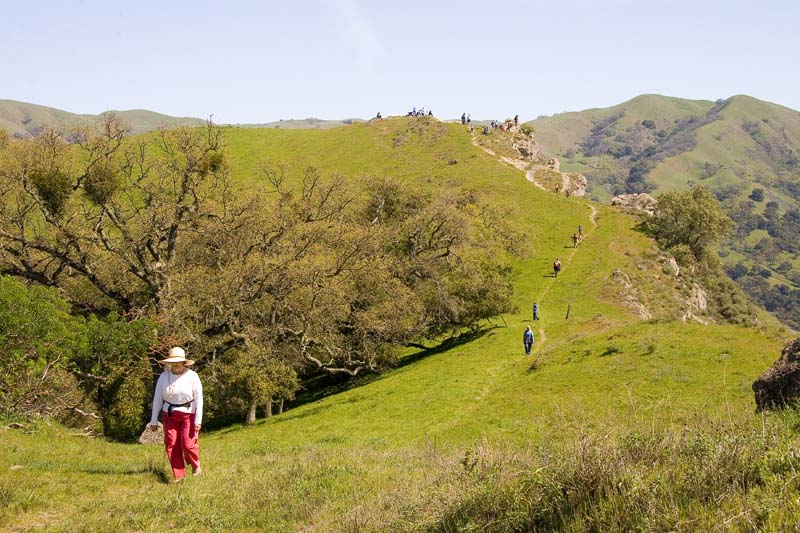 On to the cliff's edge.