May 27, Peters Creek Loop
The announcement
And what have I planned for Saturday? Well, I think we'll do an easier hike, finally. Peter's Creek Loop. As usual, look on our website at http://fomfok.webself.com to see past hikes there. The current plan is to do the easier option—about 2.5 miles long with 660 feet of climb. This should take about 2 hours. If no one wants the easier hike, we can do several harder hikes.
The trail is half exposed, half in cool cover. Part of the covered trail is narrow and all of it is a favorite with bicyclists. It's usually pretty warm on the exposed ridge line, and cool near the covered creek way. Plan on a snack about halfway through.
The hike
Last week's hike on the Peters Creek Loop trail involved men lost in the woods. As the official FOMFOK song says,
When there's men with maps and GPS devices,
Be sure to ask Kathy what her advice is.
It's a running joke in the group that men with maps are dangerous. If you have 5 guys with a map, you'll have 5 statements about exactly where you are, and all 5 men will know they are exactly right. In fact, we have a famous incident which proved that point exactly. And, true to form, Kathy gave them directions.
Notice how the Douglas Iris here is a completely different color than that at Henry Coe.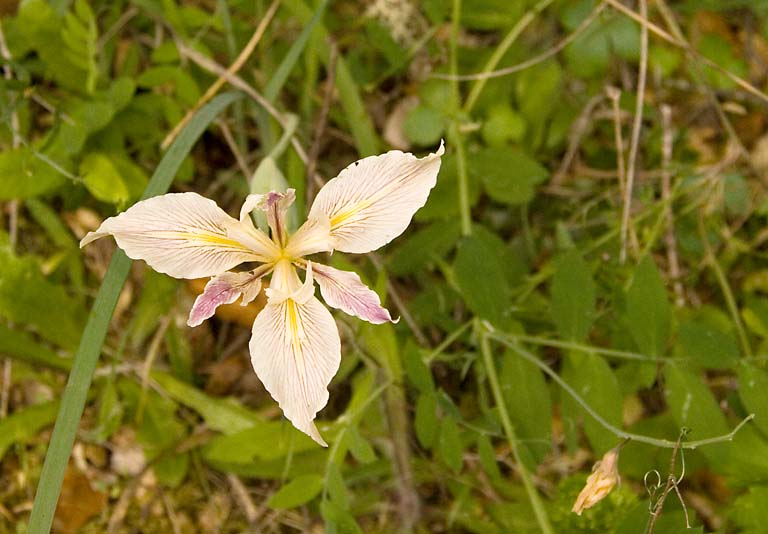 Gwyn and Joanne admire some of the rustic artwork provided along the trail.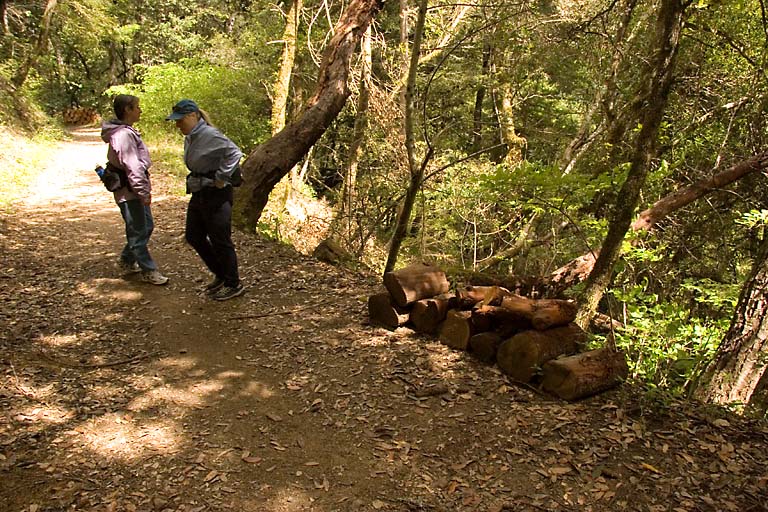 More artwork, admired by Scot, Peggy and Kathy.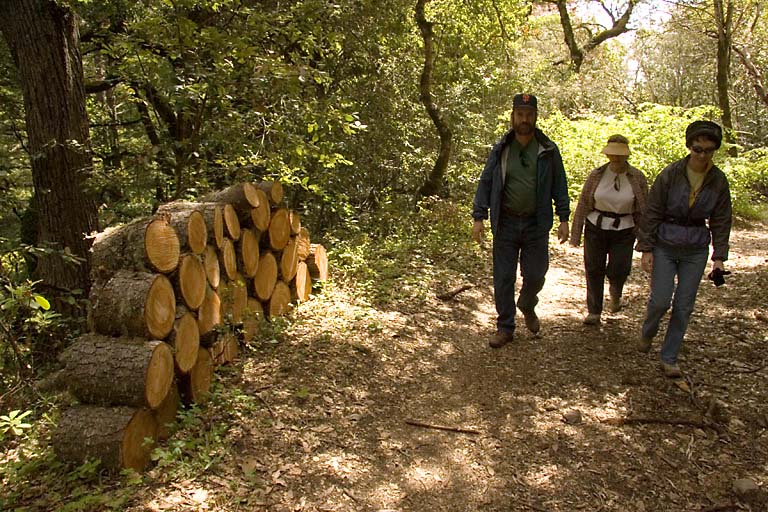 Today we can actually see the ocean.