September 10, 2006 Monte Bello Open Space Preserve
The announcement
This Sunday, we're going to hike Monte Bello, near Skyline and Page Mill. There are a couple of trail options there, and we'll decide which to take when we get together. I'm thinking of doing the Nature Trail, but we might go up to the dragon bones and back.
As happens quite often, this hike was announced as something different, and was changed at the last minute according to who showed up for the hike. We hike Monte Bello Open Space Preserve, from the Stevens Canyon side of the mountain.

The hike
Most people have probably never seen what the big quarry looks like from the top of Monte Bello ridge. It's a huge hole, as seen through this fence.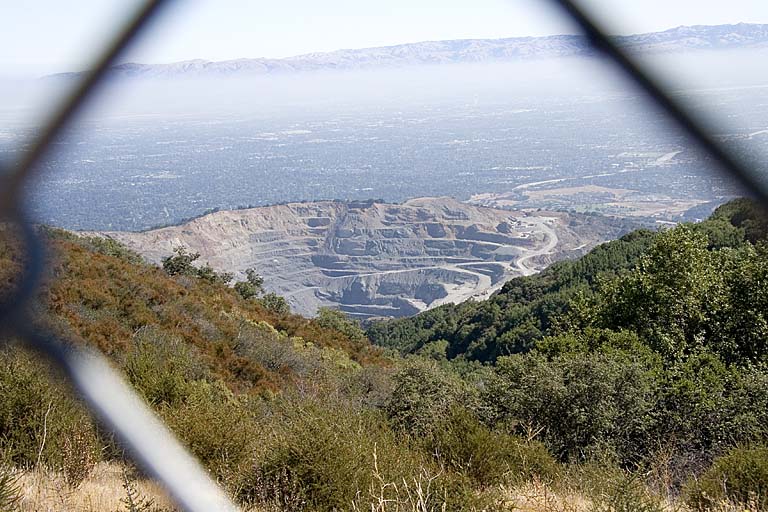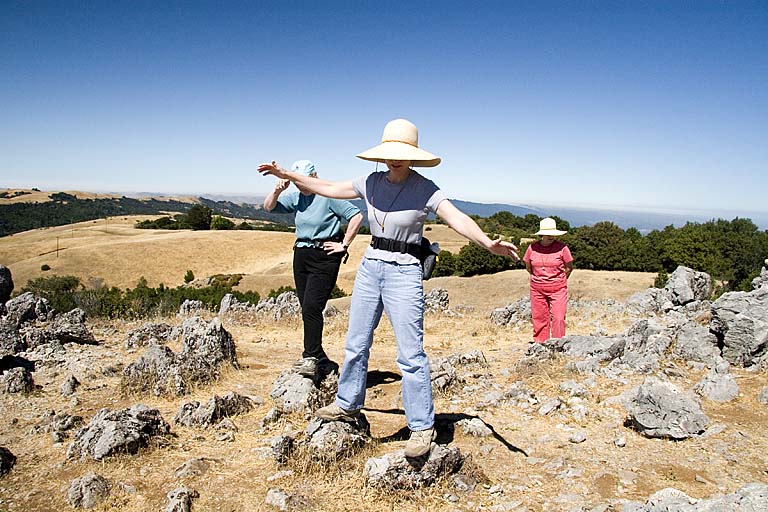 Here is what the dragon bones look like on a day with good weather. We're usually up here for First Hike on January first, and the weather is usually much worse.