November 19, 2006 Castle Rock
The announcement
we're having yet another Sunday hike—at Castle Rock. This is an upper-end easy to lower-end moderate hike. About half is covered and half is on the exposed ridge line. It's about a 5 mile hike if we do the short version, and another couple if we do the long version.
We leave here at 9 and begin the hike a bit before 10. This will be a 3 to 4 hour hike.
The hike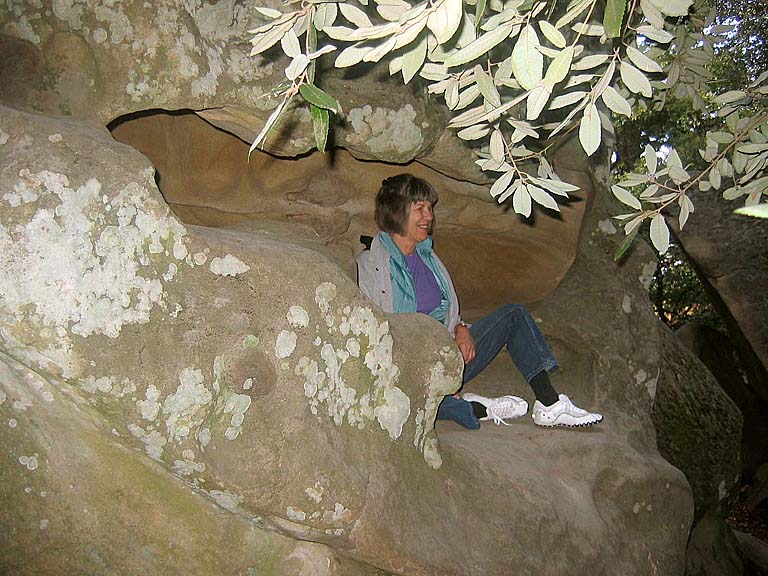 Alice explores a cave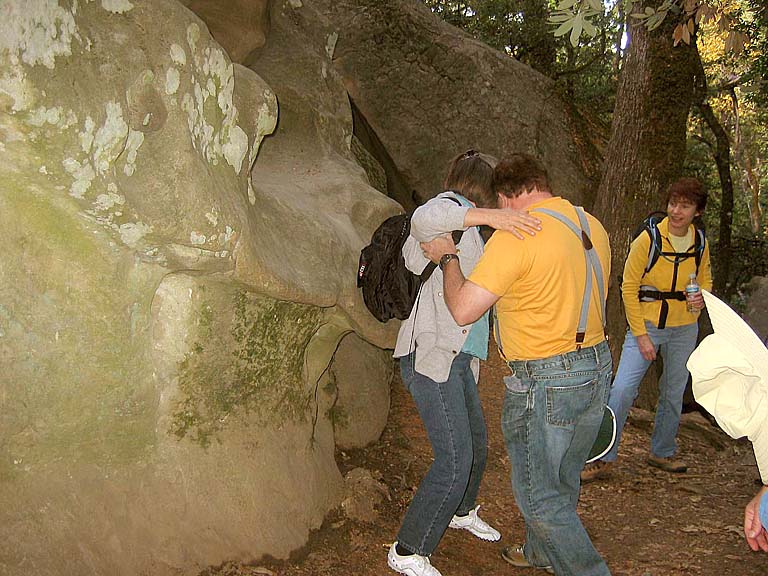 Mike gives dancing lessons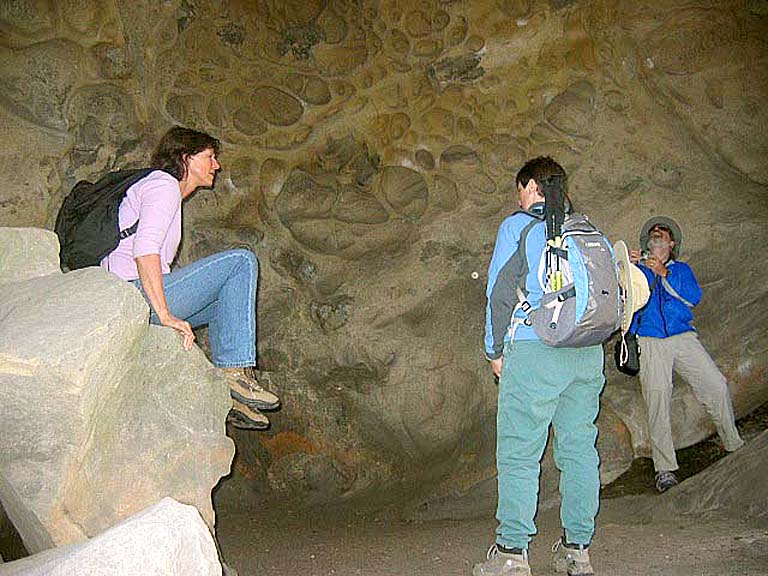 Tracy, Kristen and Tom inside of Castle Rock itself.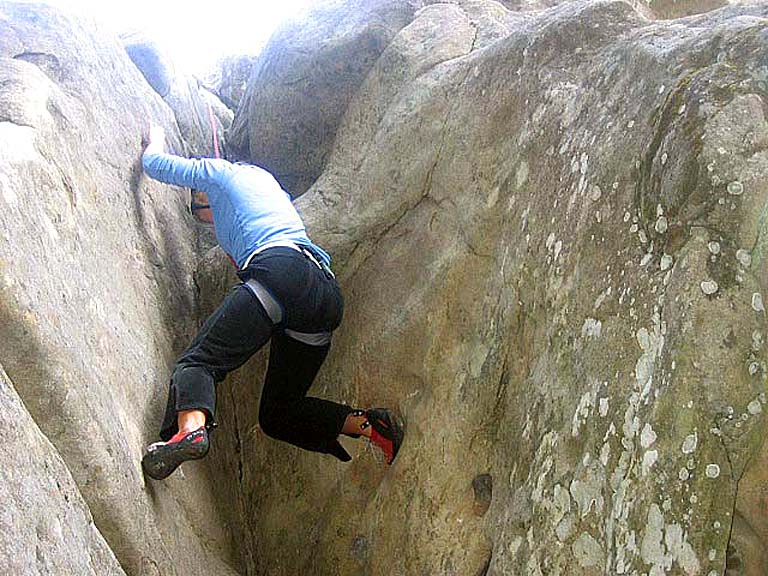 Someone scaling Castle Rock.

Kristen, Donna, Joanne, Peggy and Kathy on the trail.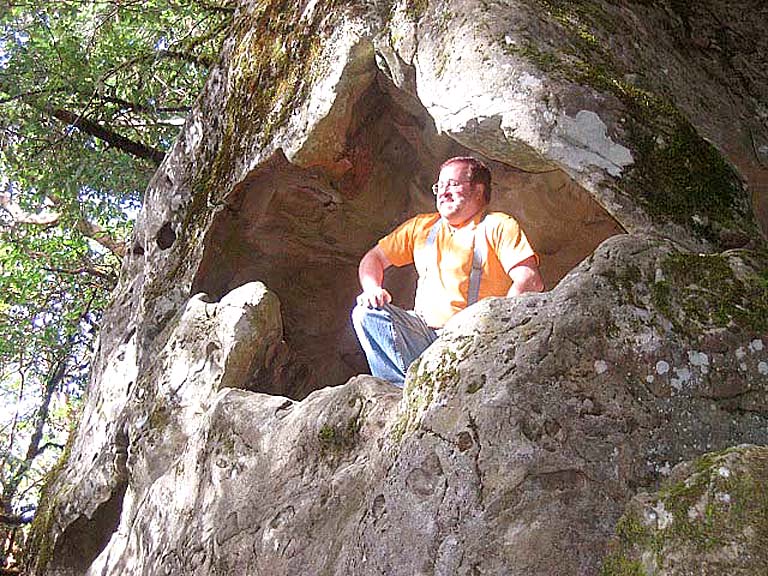 Mike greets the dawn.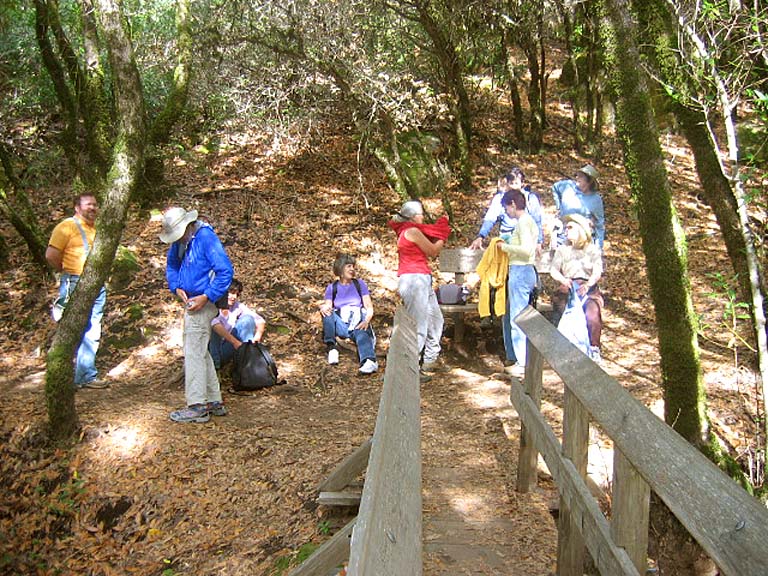 Lunch.