November 12, 2006 Napa
The announcement
The plan is to visit Napa next Sunday for another easy hike. We'll leave here at 9 and arrive at Atlas Mountain around 10:45-ish. Some of us will take the easy hike up to the pet cemetery, others will drive up. From there, we'll go down to the Silverado Road and visit a few wineries as we head up to Calistoga to have some of the best food of our lives. After that, we may visit another winery or two on the way home. Plan on getting back around 6 PM.
The hike
Who can go to Calistoga and not have a great meal? Well, I suppose it would be someone that doesn't eat at the All Seasons. But that wasn't us. We started out with a short climb up Atlas Mountain, and a visit to Bubbling Wells pet cemetery, then a short stop at the Darioush winery on the way to Calistoga. Then after a great lunch, it was off to Mumms to pick up sparkling wine for First Hike later.

Looking at the graves at Bubbling Wells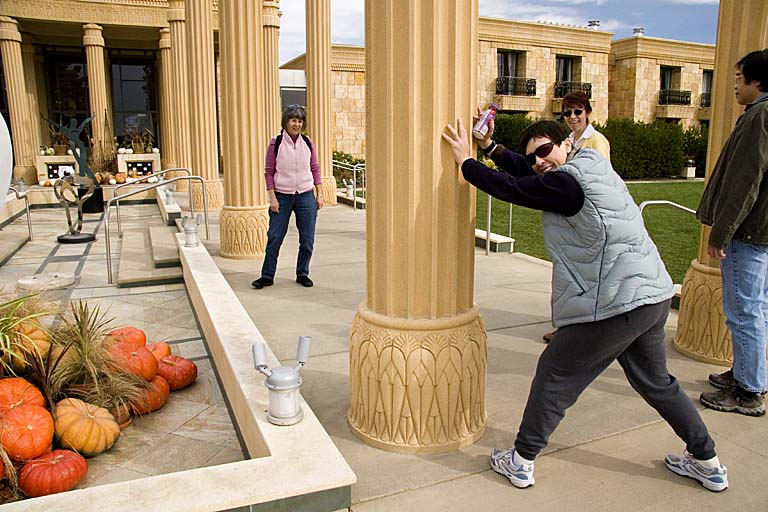 Kristen tries to emulate Samson and bring down the temple.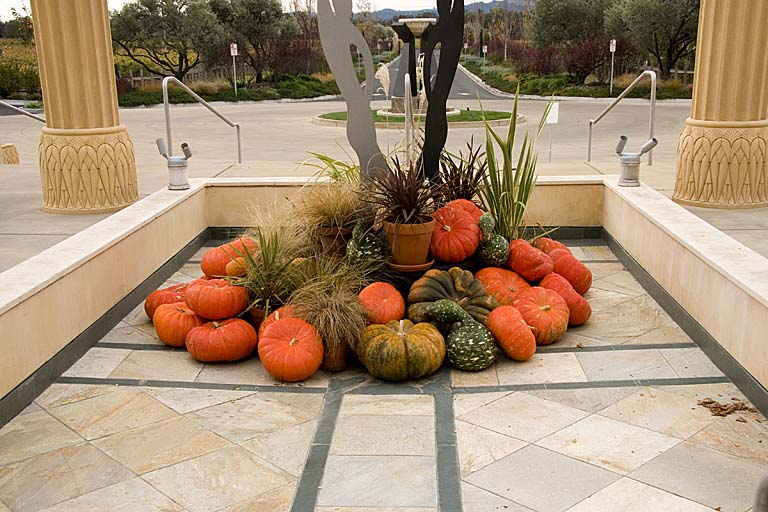 The holiday display at Darioush