May 7, 2006 Henry Coe
The announcement
Next Sunday is another hard hike, but one of our annual favorites—Henry Coe. As usual, look on the web site for descriptions of past hikes there (http://fomfok.webself.org will get you there). Look for the adventure with the worms—that's a good one.
If we take the usual route, this will be about an 8 to 10 mile hike, crossing a couple of ridge lines. The trails are single track and sometimes overgrown with poison oak. We've encountered coyote, deer, and bee hives on the trail. Tom's hiking blog (http://www.tommangan.net/), made it look like the wildflowers are coming along pretty well over there.
Plan on about 4 hours of hiking and something over a thousand feet of climb. Lunch is on the trail. Bring enough water. About half of the hike, or a bit less, will be either exposed or under thin cover, so make sure you goop yourself up in sun block—hopefully better than I did at Grant this week. Sneakers is a bad idea here—lots of steep slippery slopes along the way.
The hike
The weather for Henry Coe was much better than we could have expected. Still, it's 8 miles of sometimes steep hiking. Beautiful, but you need to work to get there. Just like a couple years ago, we had a potentially seriously accident along the trail. And at least one person was fairly whacked out by the end. Like I said, a hard hike.
It's always good to count noses before heading out. Then you count them again when you get back to see if you have about the same number.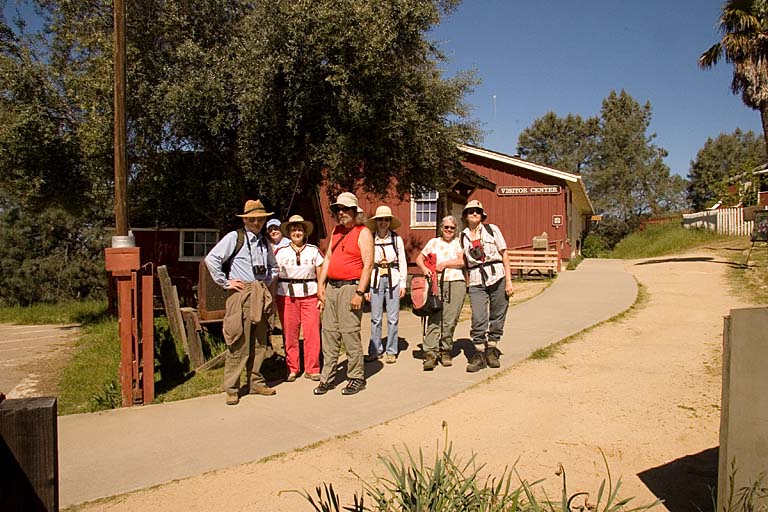 Zona and Kathy wend their way through the poison oak.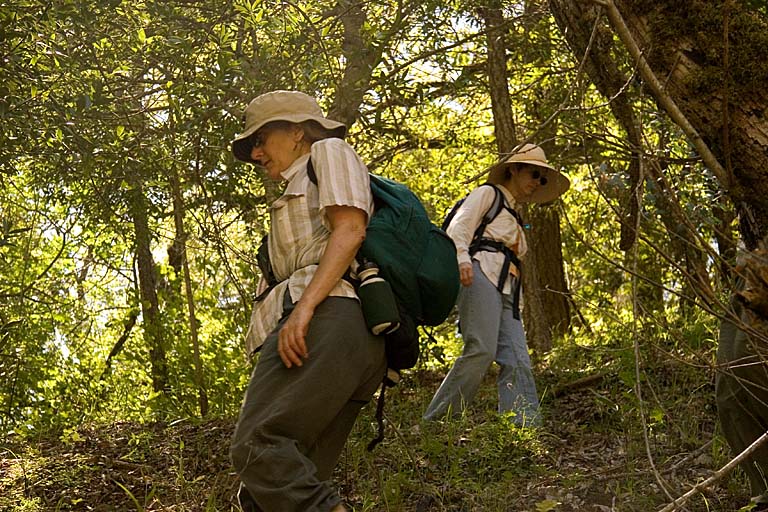 The Douglas Irises are vibrant purple up here.

Half way up a mountain is a good place to stop and catch our breath.

Peggy shows here secret weapon—a solar powered fan for her hat.

Over the last mountain heading out, and coming down the back side, Mike takes time for a dip in the horse trough.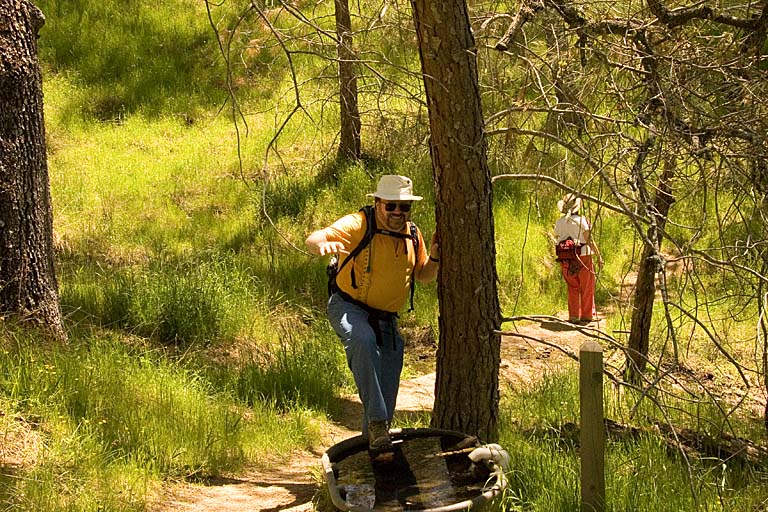 Frog Lake—always our spot for lunch.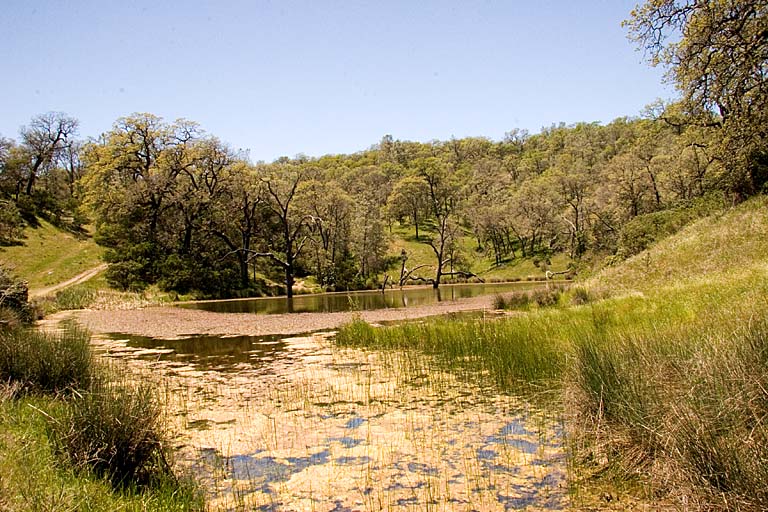 Time for a bit of nature education.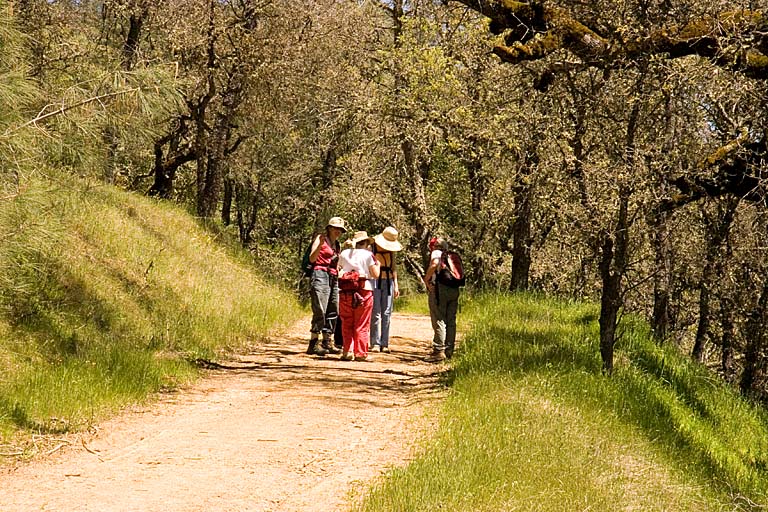 Brilliant Shooting Stars.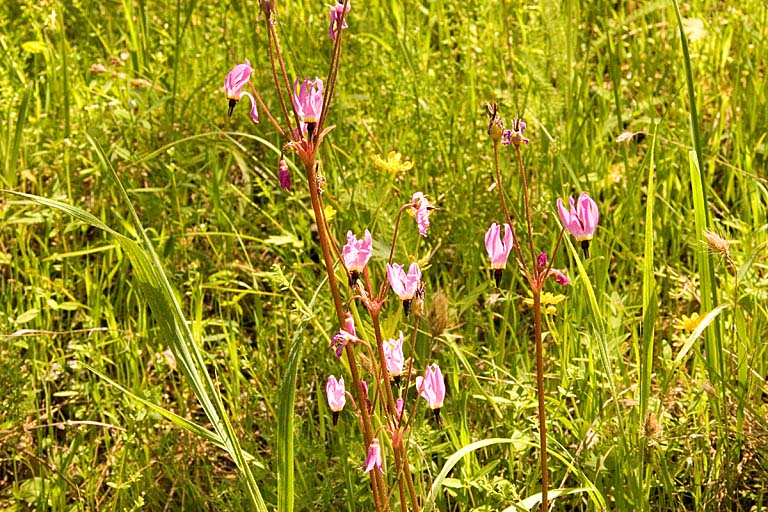 A tree has fallen on the Flat Frog Trail.