March 26, 2006 Bear Meadow/Zinfandel Loop
The announcement
This weekend I'm offering an upper-end easy hike of the Bear Meadow/ Zinfandel Loop trail in Cupertino, with a 50% chance I'll change the hike depending on who comes. Wherever we go, we'll leave here at 9. Plan on about 2 hours of hiking. It doesn't look like it's time to go wildflower hiking yet, and I'm not sure I want to drive as far as Portola Redwoods, so let's start with the Bear Meadow plan and go from there.
Bear meadow is single track trails, with a fair chance of encroaching poison oak, so shorts may be a bad idea. The trail is about 50% covered. We will, of course, make a short stop at the winery along the way, and spend some time at the pond looking for ducks and frogs.
The hike
A break in the wet weather was welcome.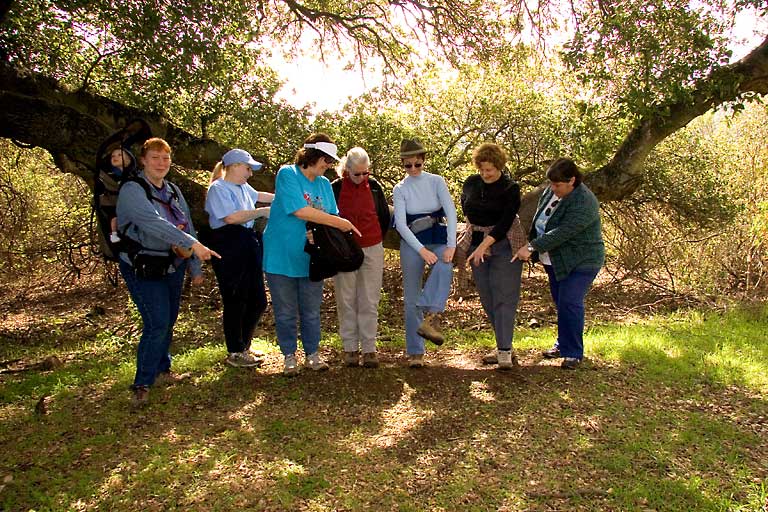 Though it did mean a lot of muddy trails.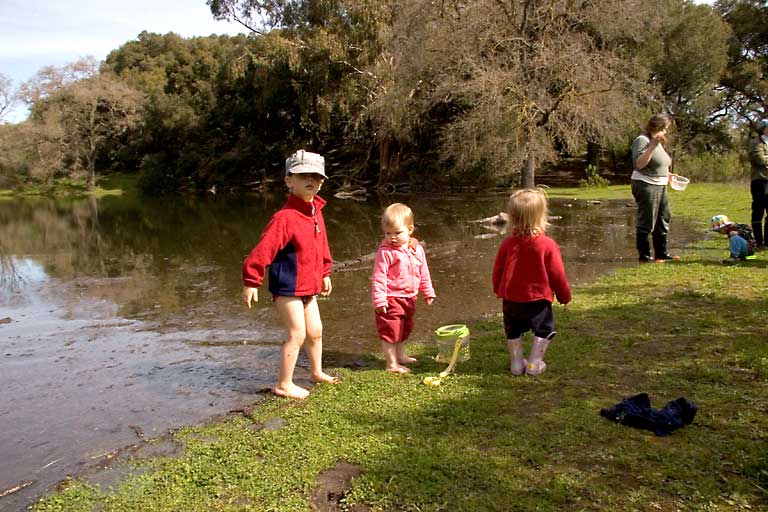 At the pond, we were shown the proper way to enjoy spring—no shoes, slogging through the mud.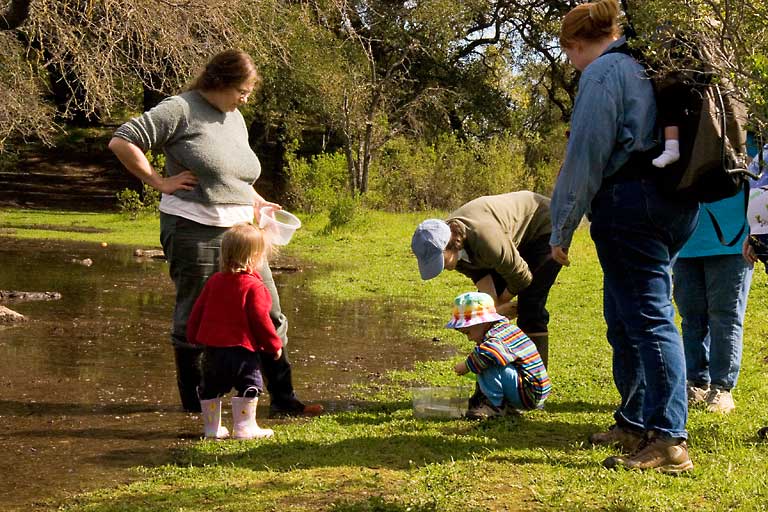 Adults smell the roses. Kids scoop up slimy frogs eggs and tadpoles.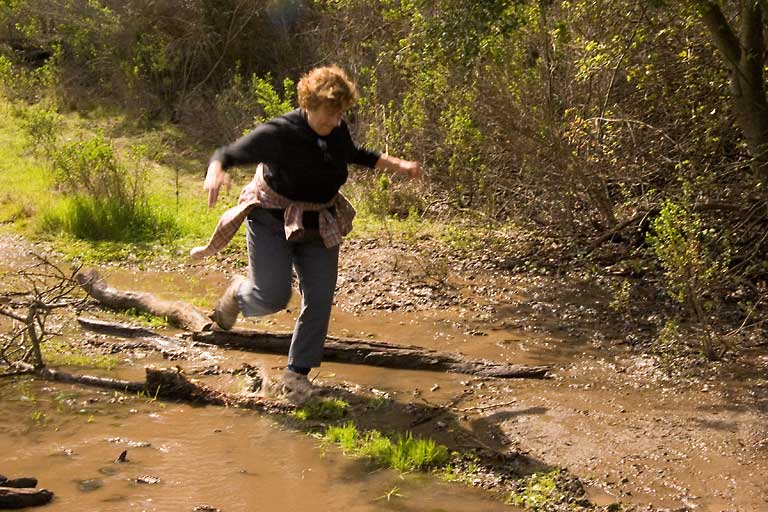 It was enough to get Peggy skipping through the mud puddles.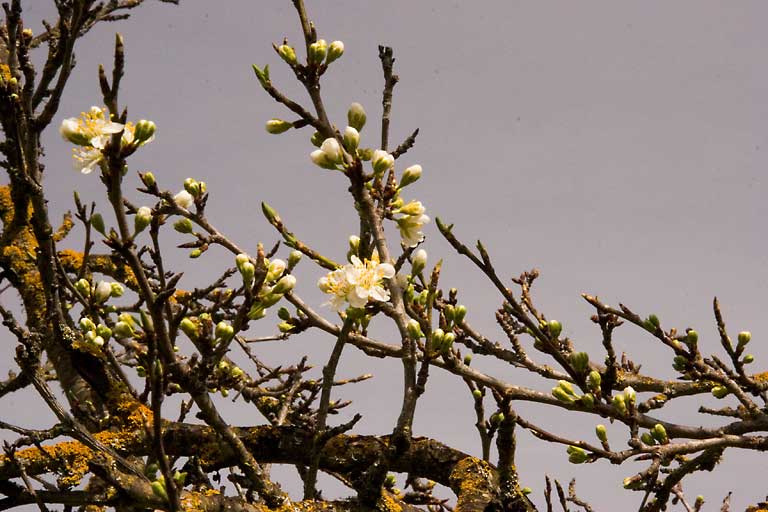 Here is a sprout, well budded out.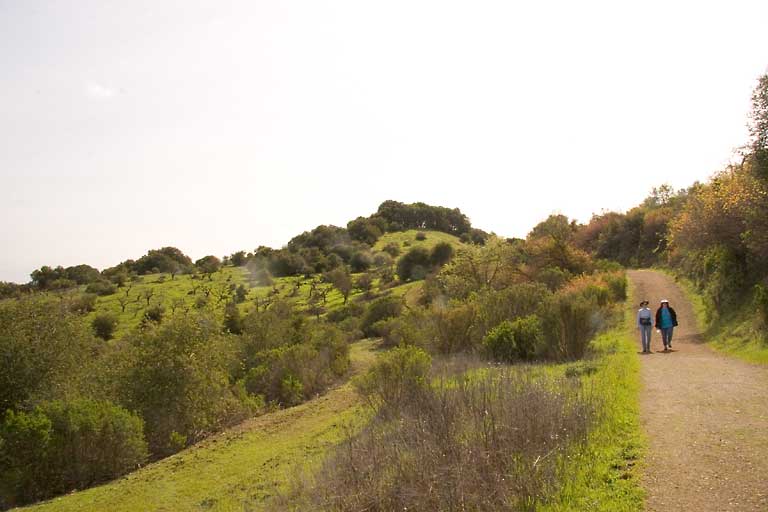 Looking back from the winery towards the pond. We have seen artists out here a few times capturing the hillside.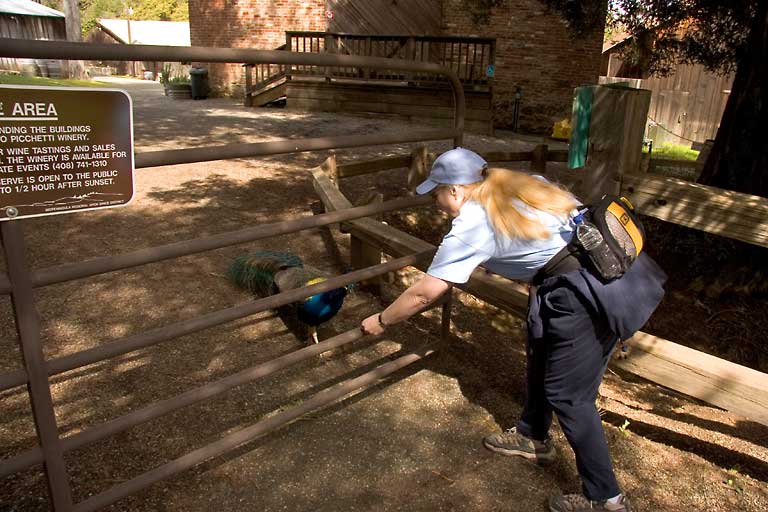 Joanne just has to tease the peacocks each time she sees them.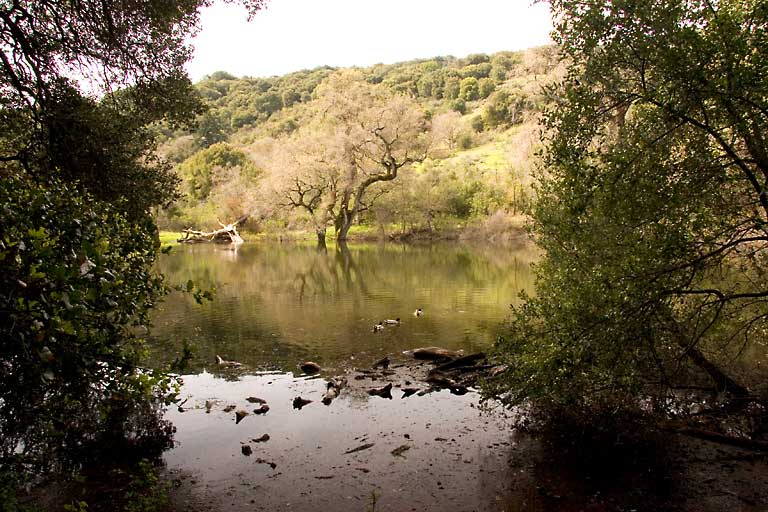 Once more around the pond on the way back.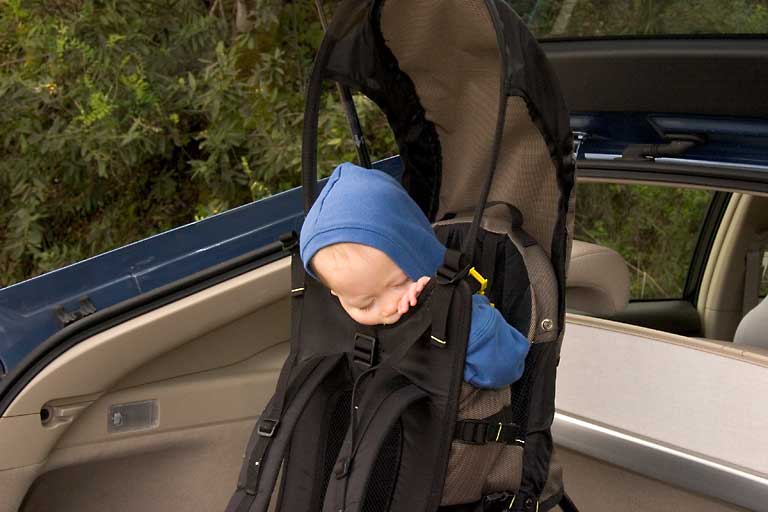 A well rounded day for our newest and youngest FOMFOK member—Winter.