March 19, 2006 Pinnacles National Monument
The announcement
It's our intent to do Pinnacles this Sunday. Plan on leaving here at 8 AM. As I recall, it's about a 2 and a half hour drive down past Hollister to the Pinnacles, so we should start the hike around 10:30-ish. This is not an easy hike. This is not a moderate hike. This is a hard hike. If you come along and want to do a non-hard hike, I suppose you can poke around the ranger station, but you'll miss out on the truly unique and stunning geological features in the park. Look at our website for previous descriptions of the hike.
Plan on about 4 hours of hiking, maybe a bit more. We'll eat lunch on the trail, and will probably stop for supper somewhere on the way back. This is definitely a bring-your-camera hike. The trails are all wide and well maintained, and pretty much exposed for the whole hike except for a few short sections.
The hike
We did the hike clockwise this year. It's almost exactly 5 miles, with about 1500 feet total of climb.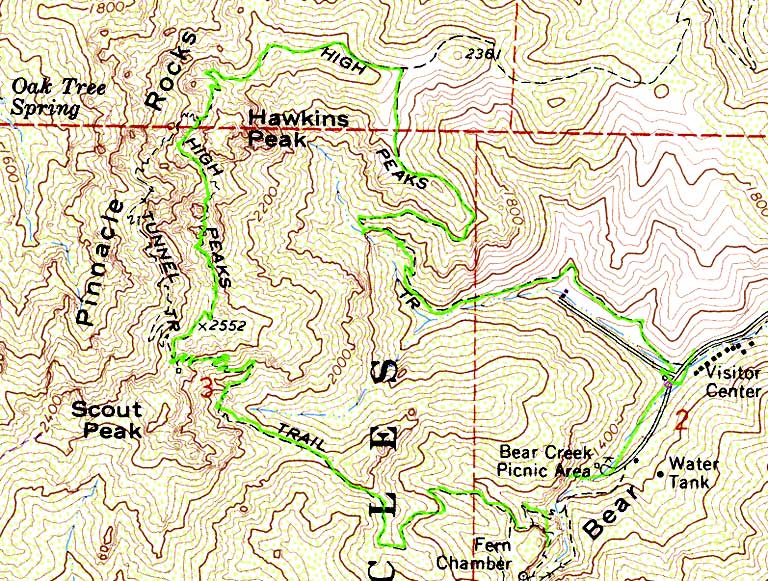 We began the hike at the visitors center. The ranger told us of a tour about to start, which we decided to miss.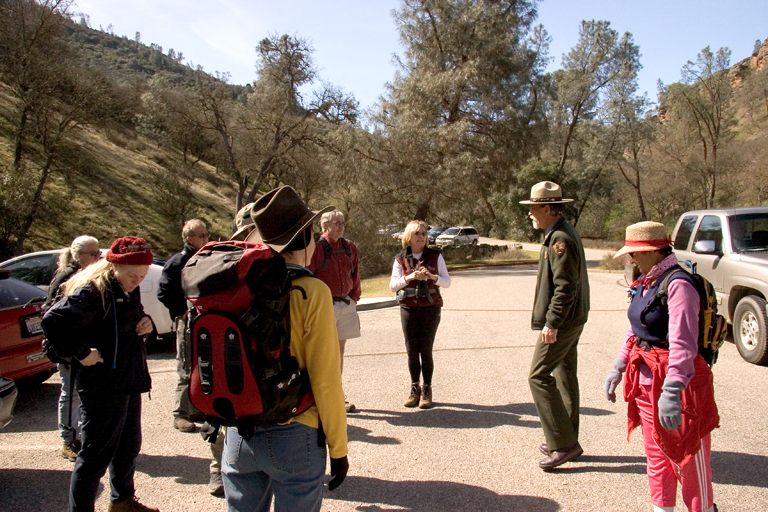 Shortly past the picnic area, you see the first great formations.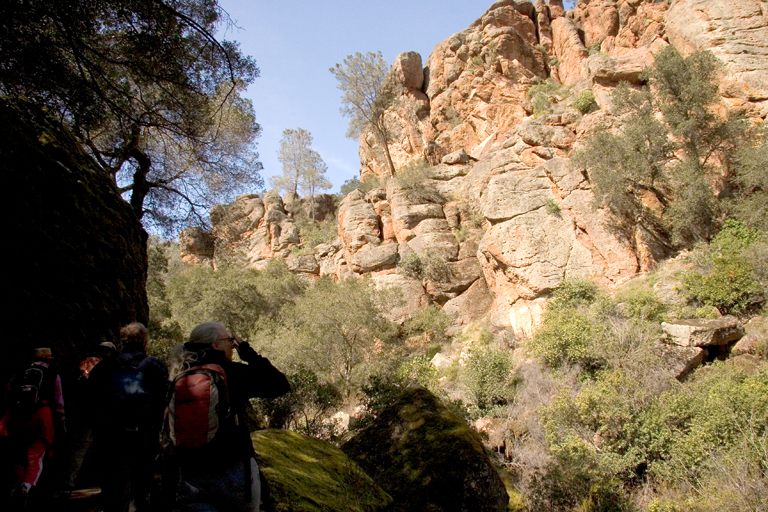 Just further on, you pass a lot of moss strewn rocks and cliffs.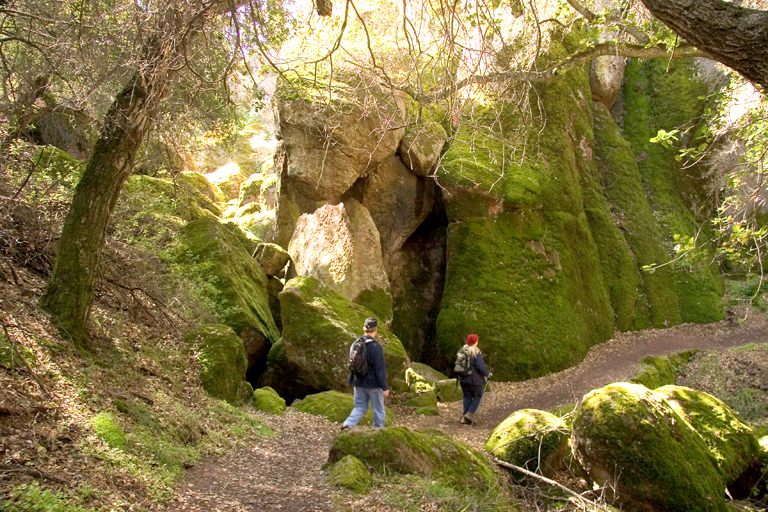 Looking back to the first formations.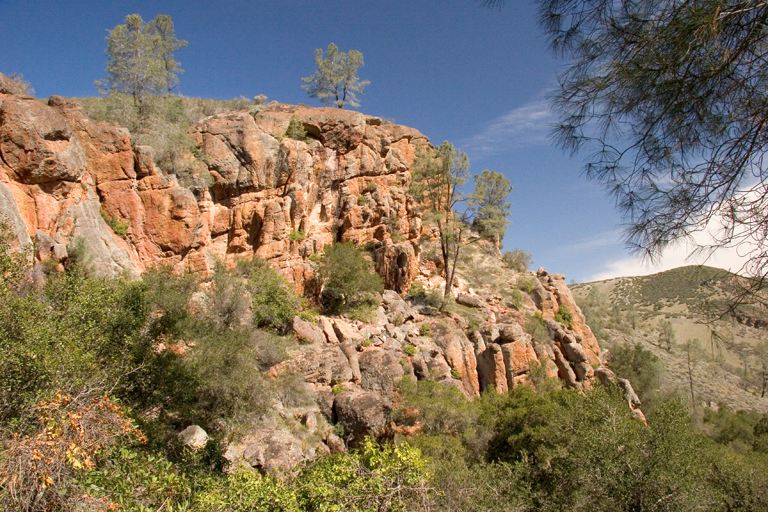 Nearing the end of the shaded area.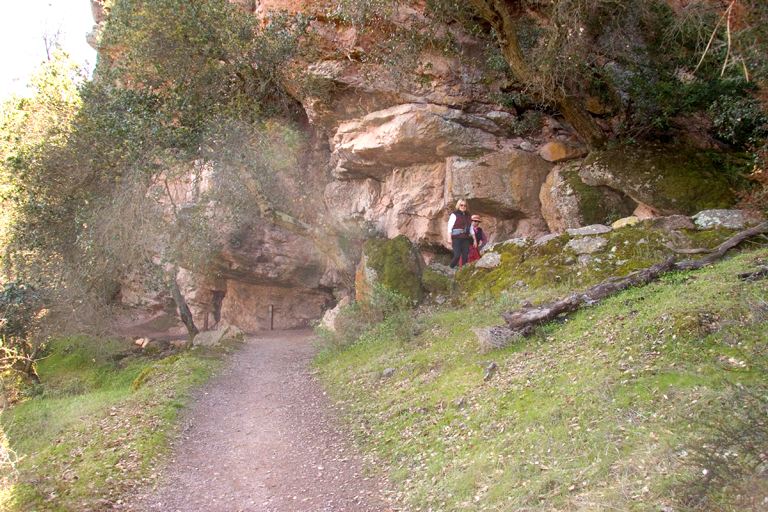 There are lots of single monoliths along the trail.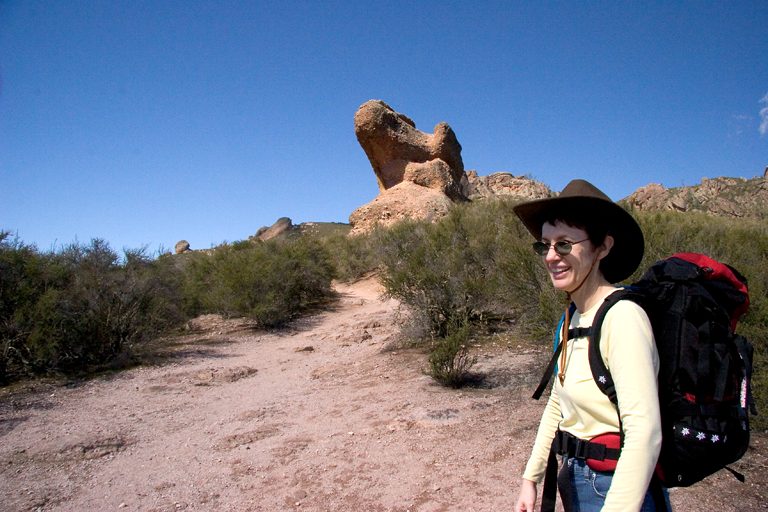 And several cliff faces, each with a completely different character.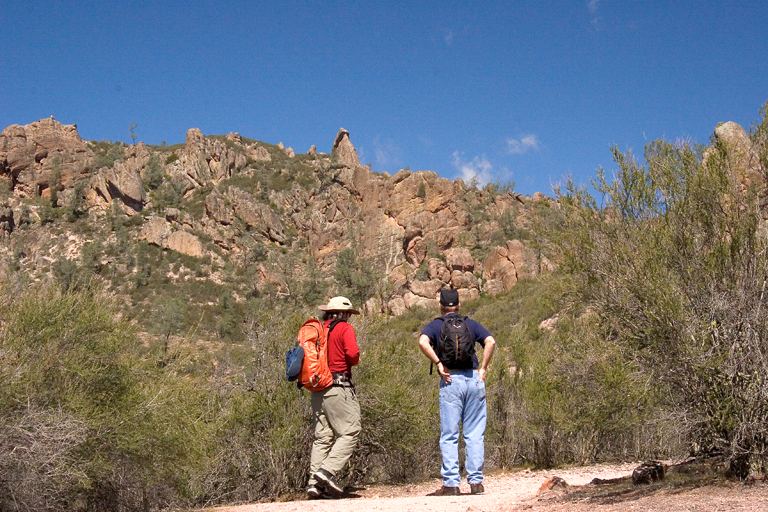 And a kissing tunnel along the way up.

Looking off towards the reservoir.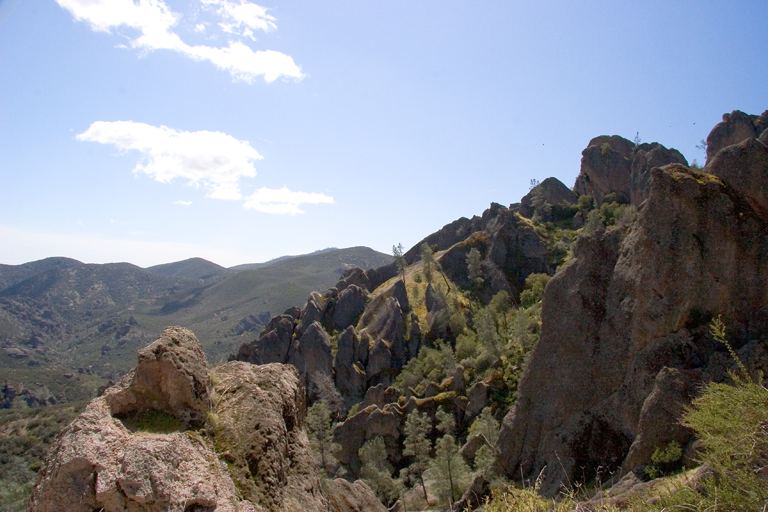 Just past the first peak, on our way towards the second.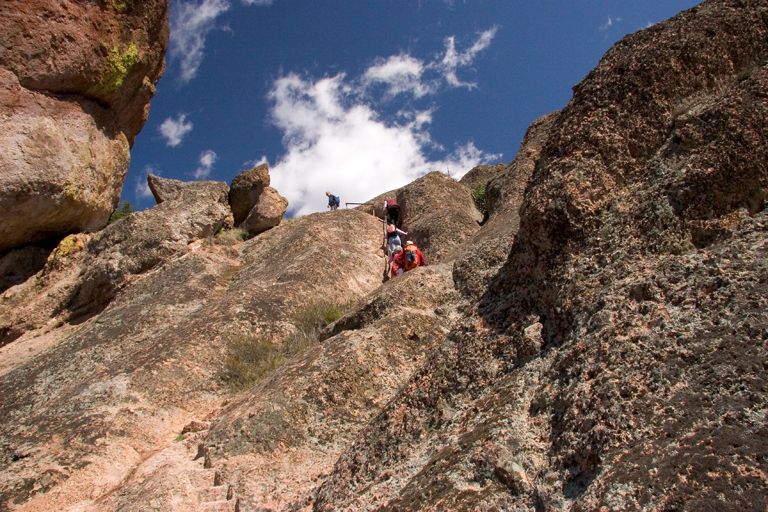 The is the same climb, looking down from the top.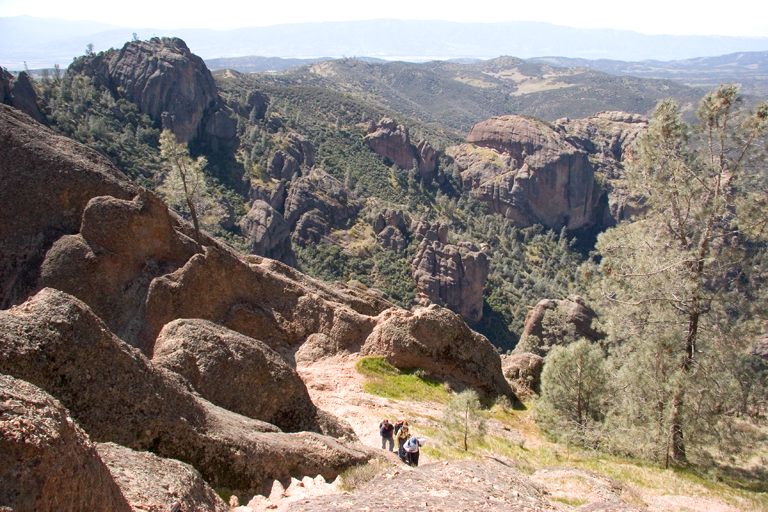 In between the two peaks.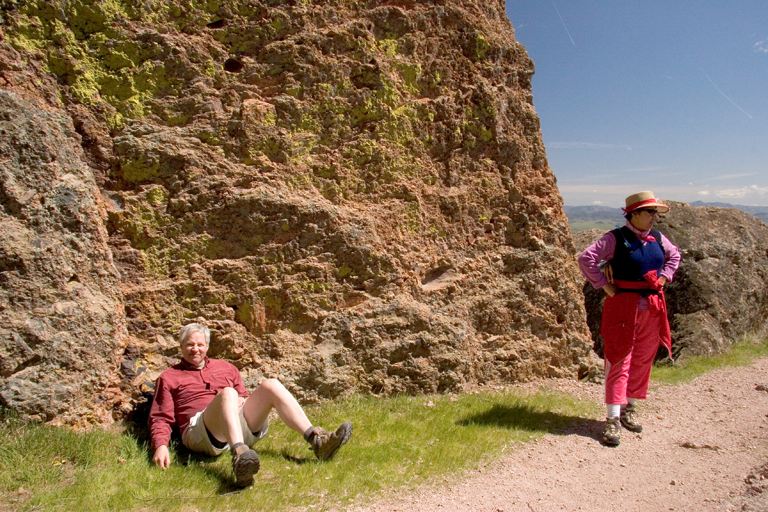 Here you have to scrunch down to fit under the rocks.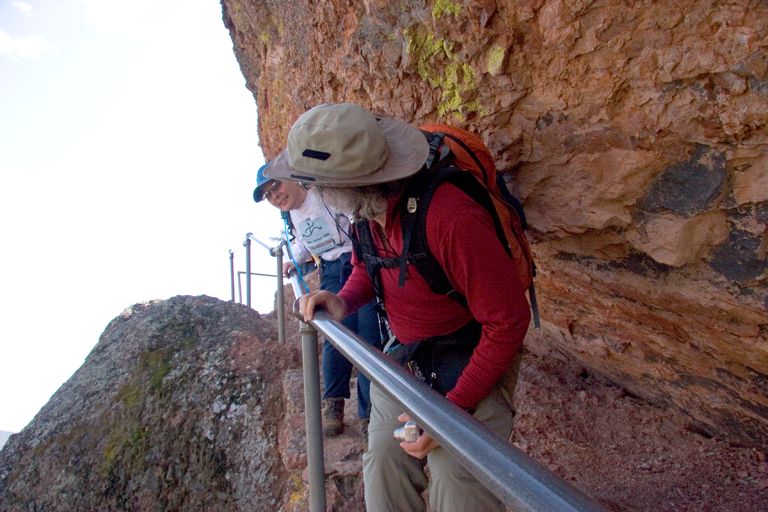 Coming down from the second peak.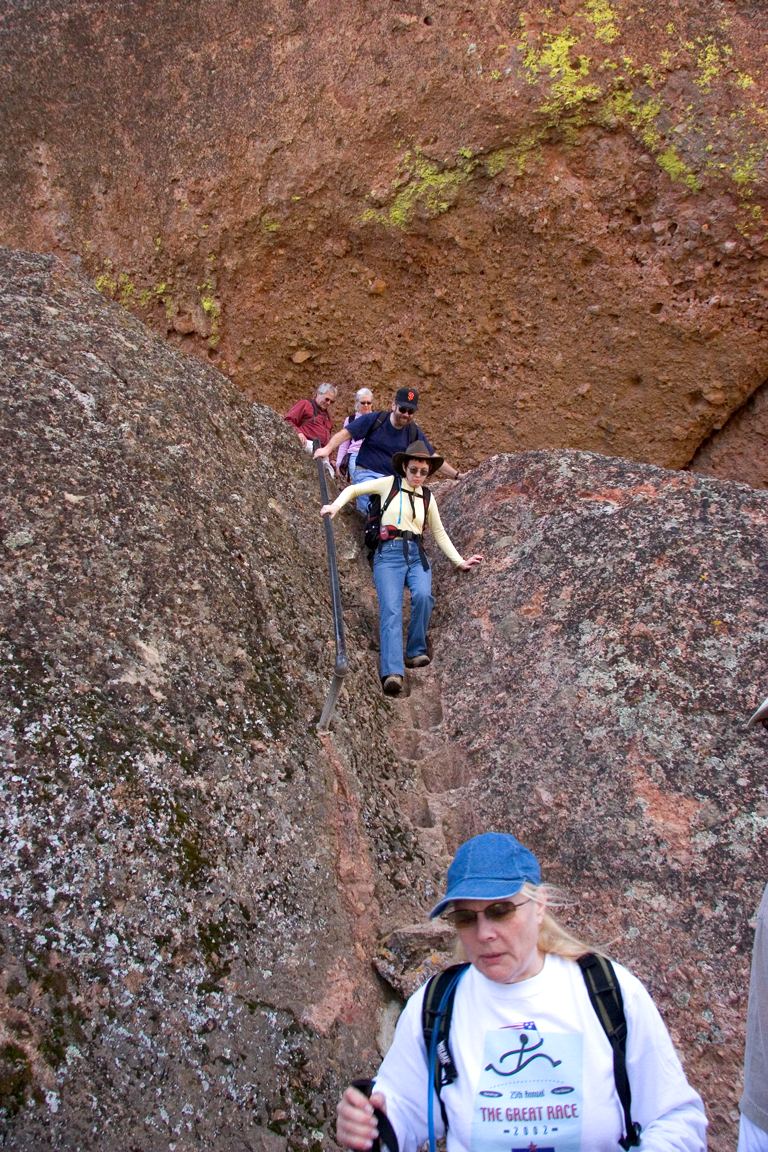 And still coming down.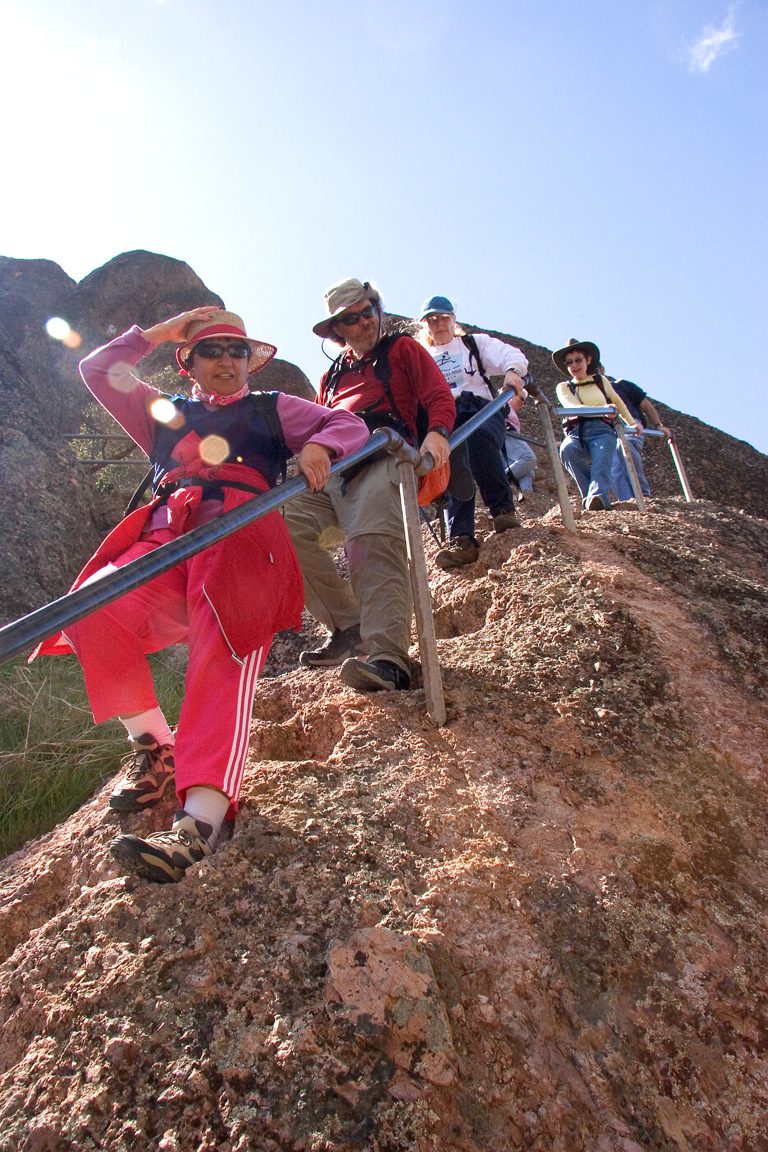 A slight climb to the trail junction back to the visitor center. There is where we usually see the condors.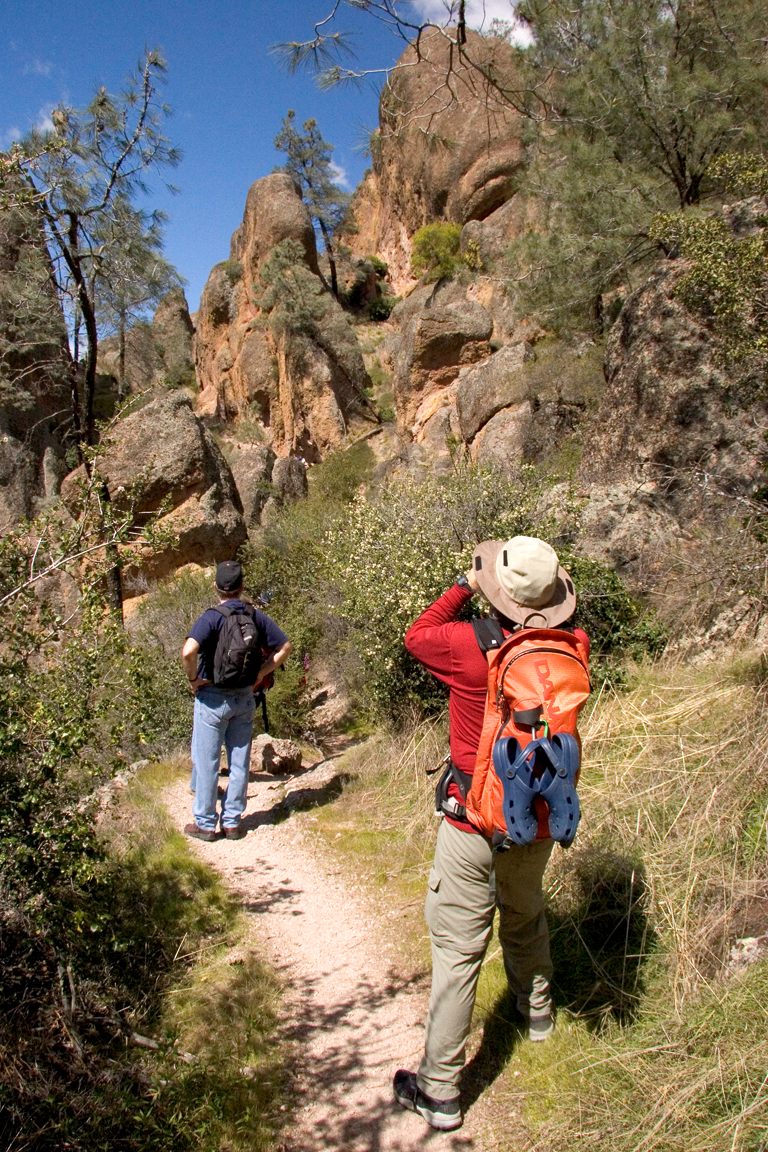 Just before the trail junction, looking towards the reservoir.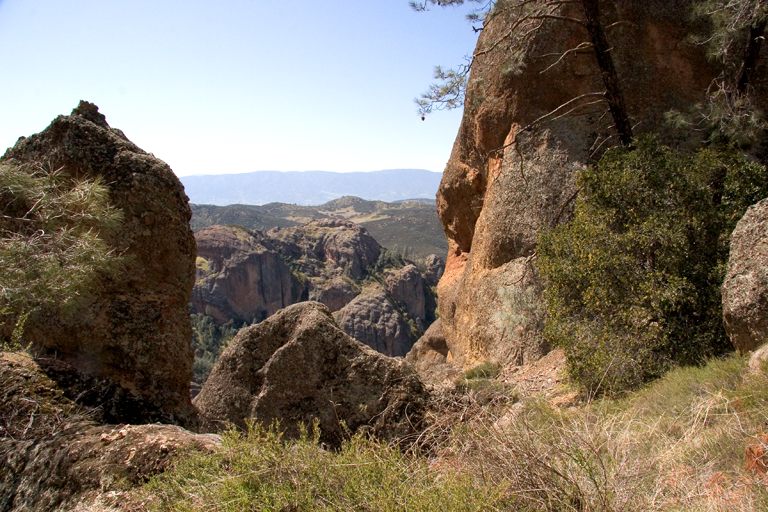 Cliffs on the next range to the north.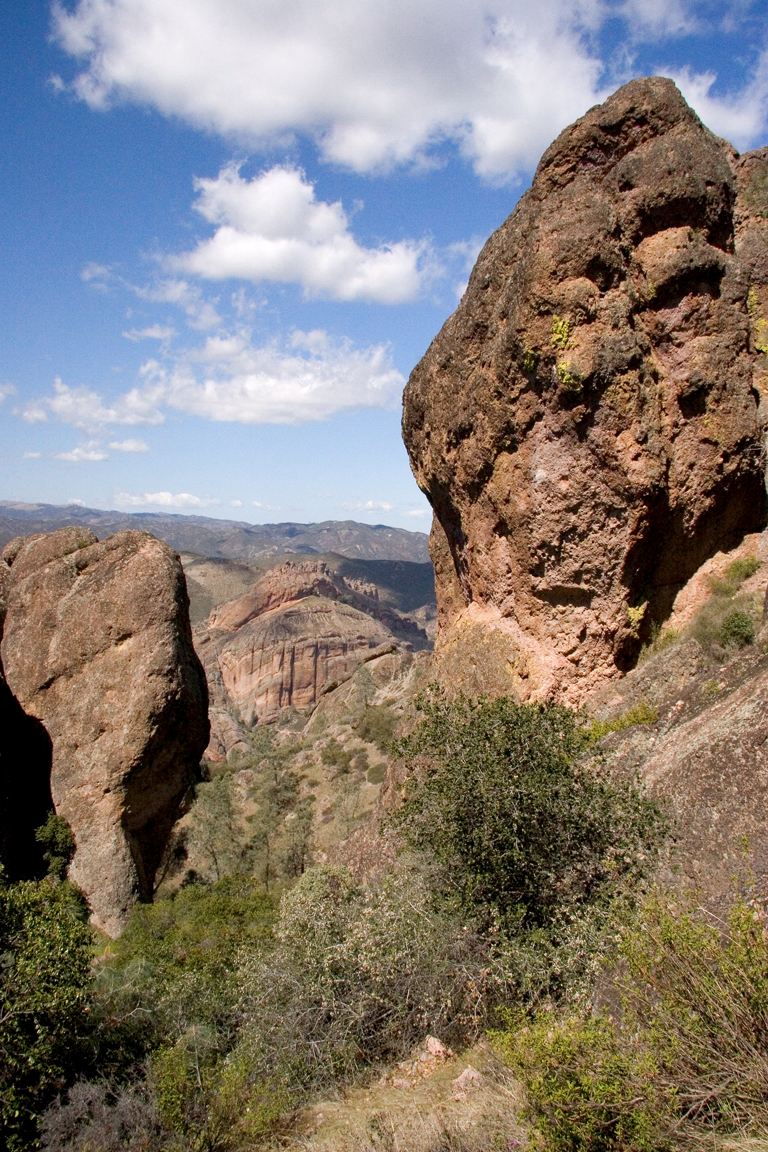 More monoliths along the trail.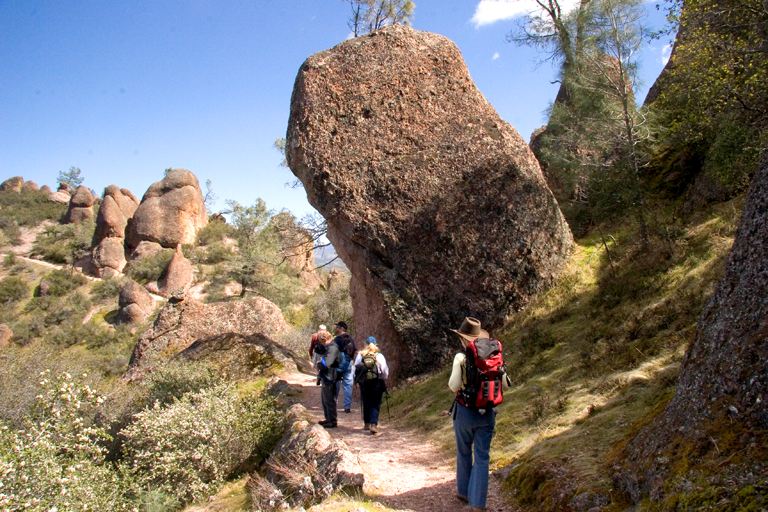 An unusual (ahem) rock formation.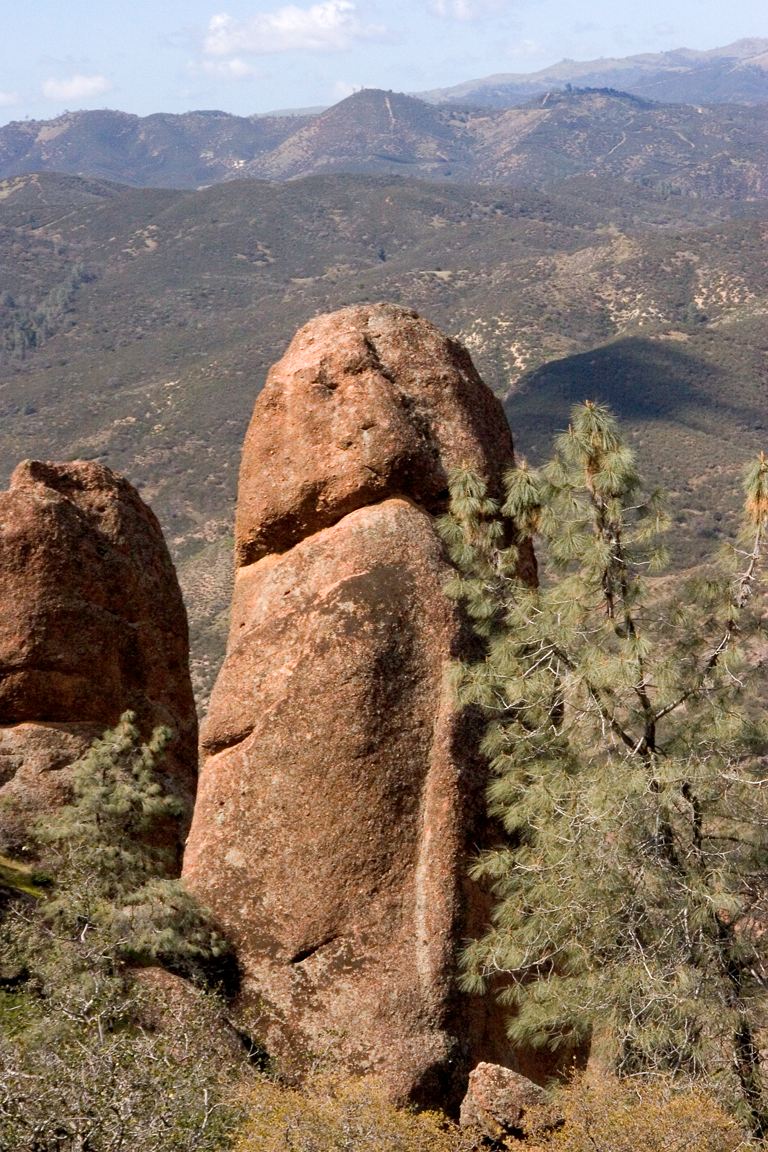 Another view of the northern range.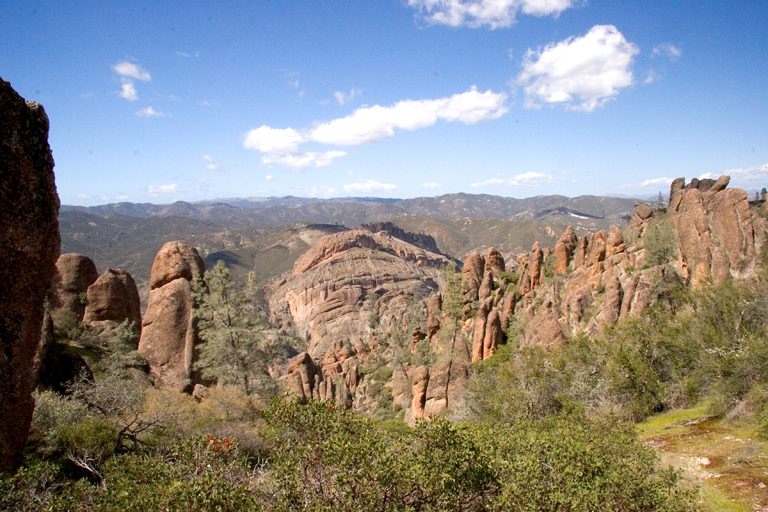 One of the cliff faces on the way down towards the visitor center.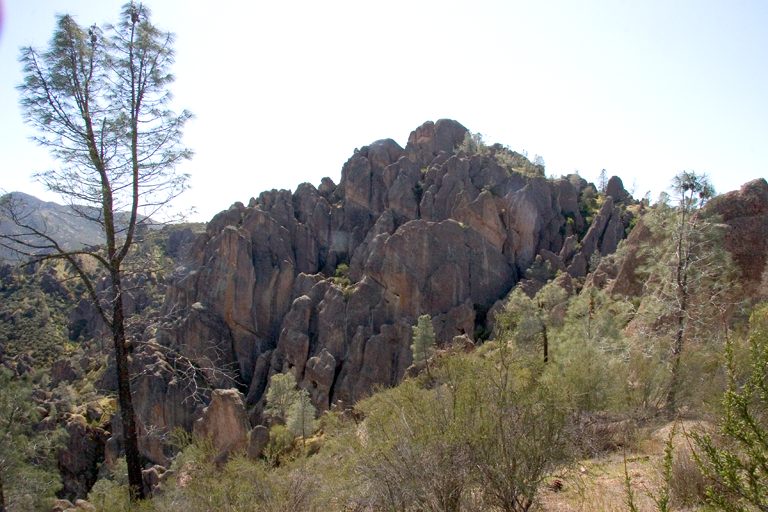 The same cliff from a different angle.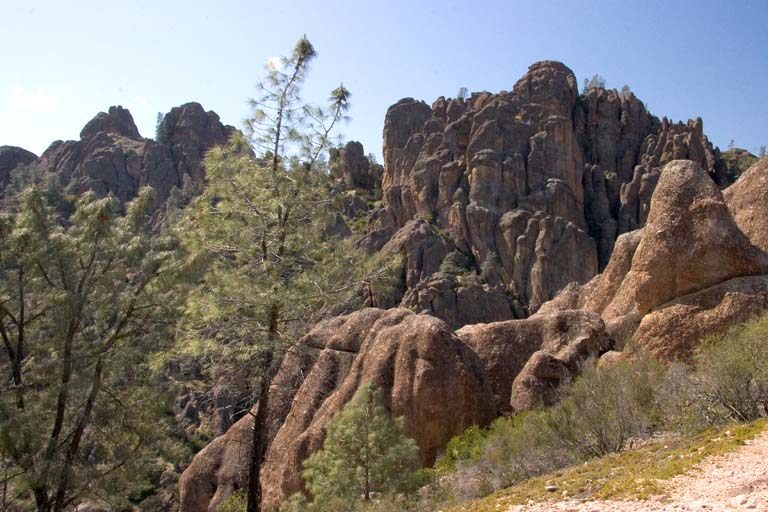 A great place to rest, about half way down.