June 3, 2006 Castle Rock
The announcement
This Saturday, we'll do an old standby favorite—a moderate hike at Castle Rock. The last time we hiked it there was snow on the ground. I suspect it's all melted by now. And if there are any good wildflowers to be seen there, this is the week for it.
We leave my house at 9 and begin the hike at 9:45-ish. Plan on about 2.5 hours of hiking. A bit over half is covered, and the rest is on an exposed ridge line. The covered bits should be cool, and the ridge line hot. Dress in layers. We'll snack along the trail. Expect to see plenty of rock climbers as we go around Goat Rock twice.
The hike
What can you say about Castle Rock? It's got a castle, it's got a rock. It's got some downhills, it's got some uphills. Mostly it's got one really long down hill followed by one really long up hill.
It was nice to be there, as usual. Pretty good wildflowers, a water fall, interesting rock climbers, a big herd-o-young girls a-camping, and about the best company you could find.
Here is one of the rock climbers, just across from the falls.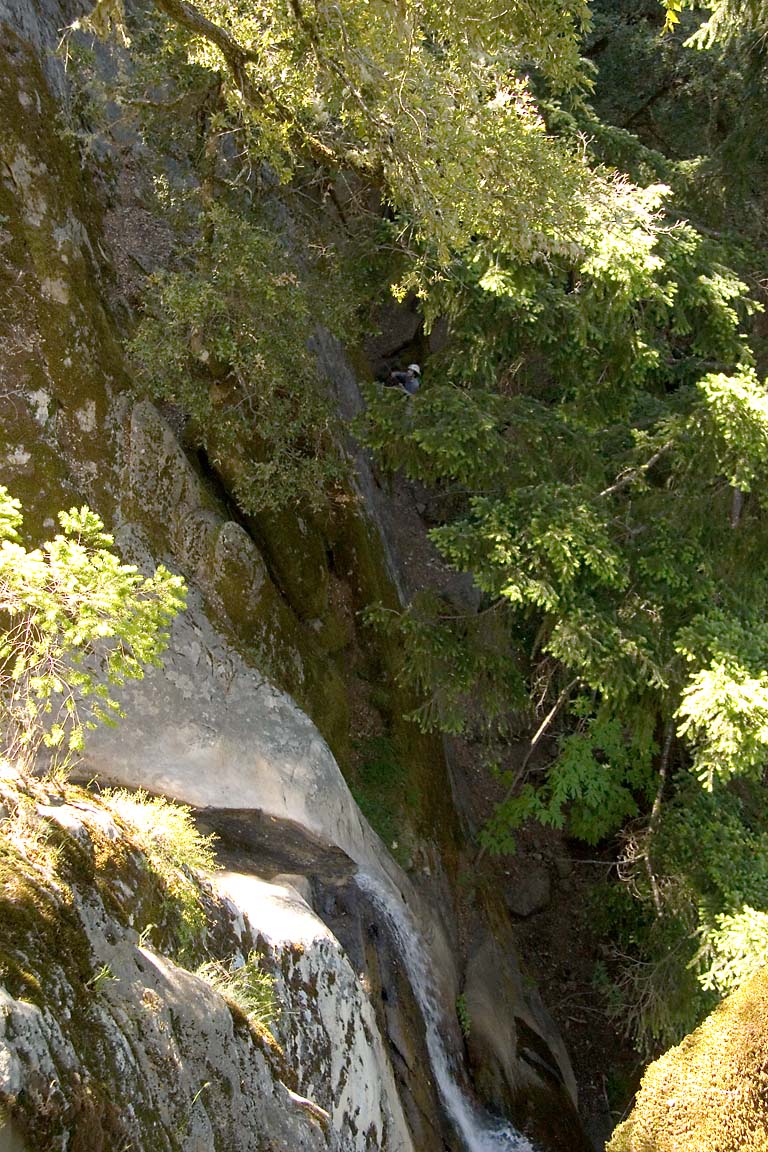 Here we are, clambering over some of the rocks.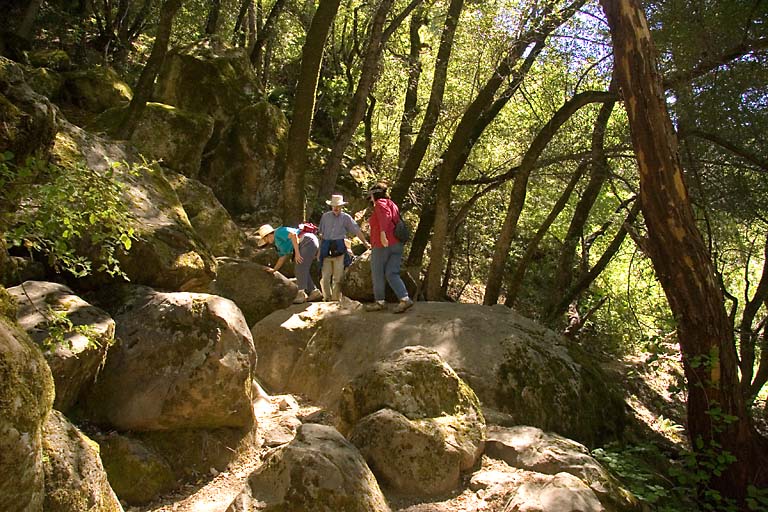 We don't often see wild cucumber in fruit.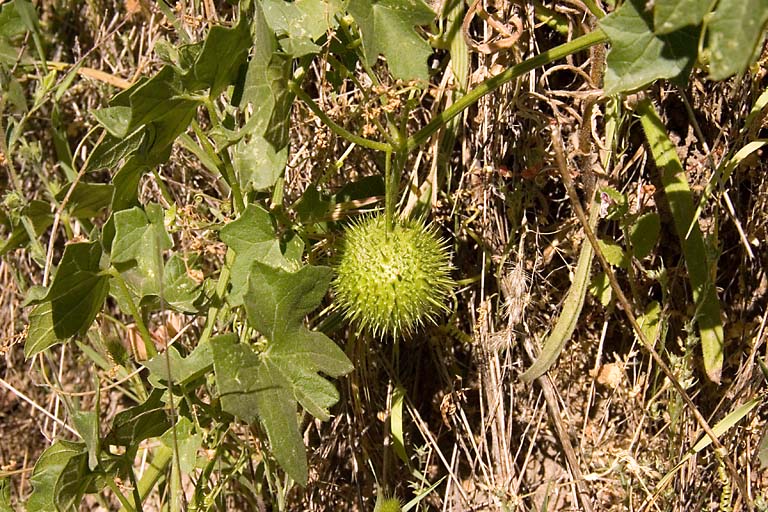 Got to love the wild flowers.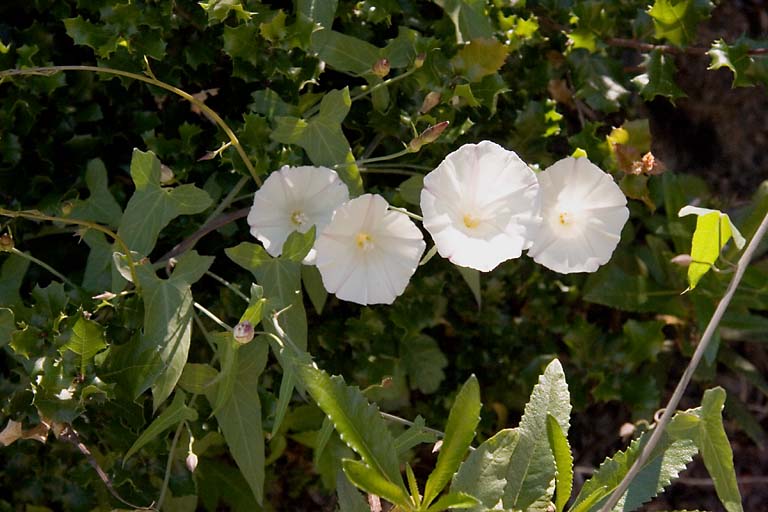 Kay and Kathy coming around the bend on a narrow trail.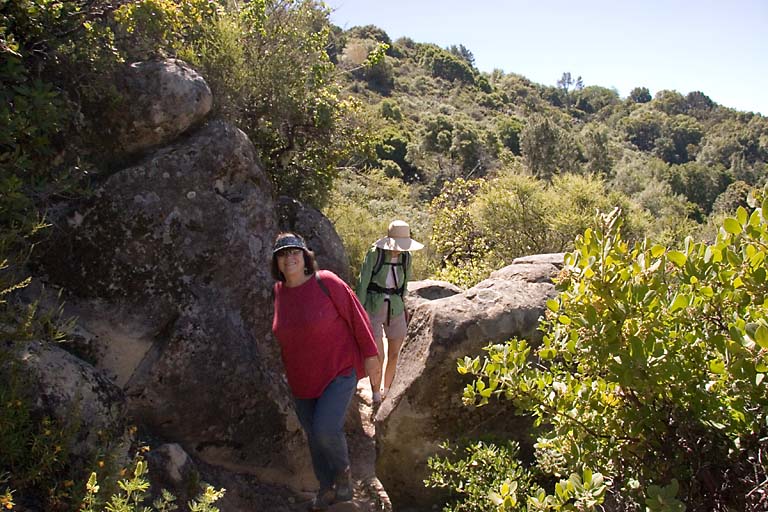 One of the lizards, doing what he does best, viz. lazing in the sun.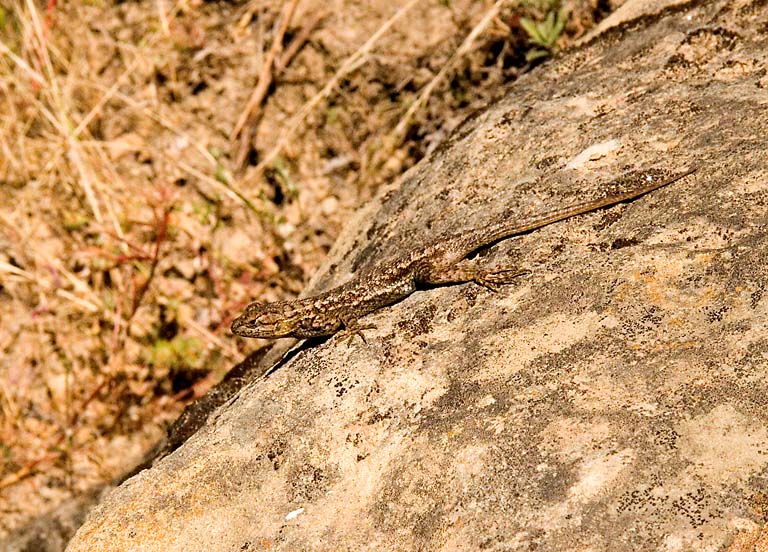 Up a narrow, steep slope.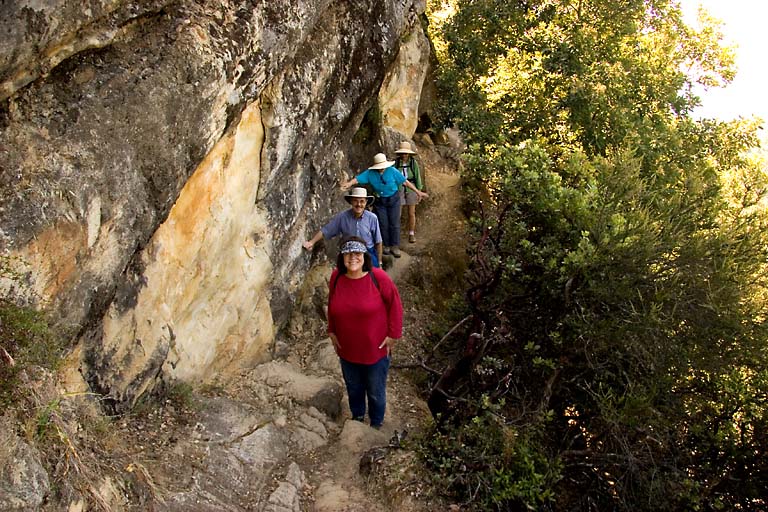 Beautiful, wooded paths.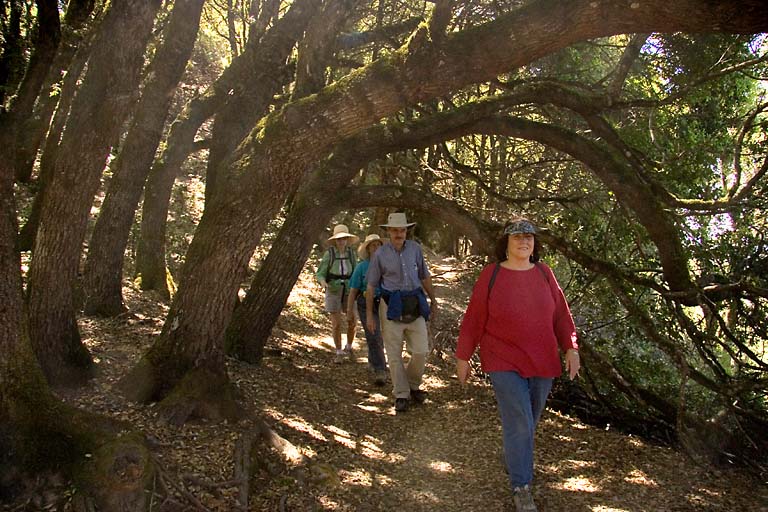 Joanne and Kathy on one of the posing rocks.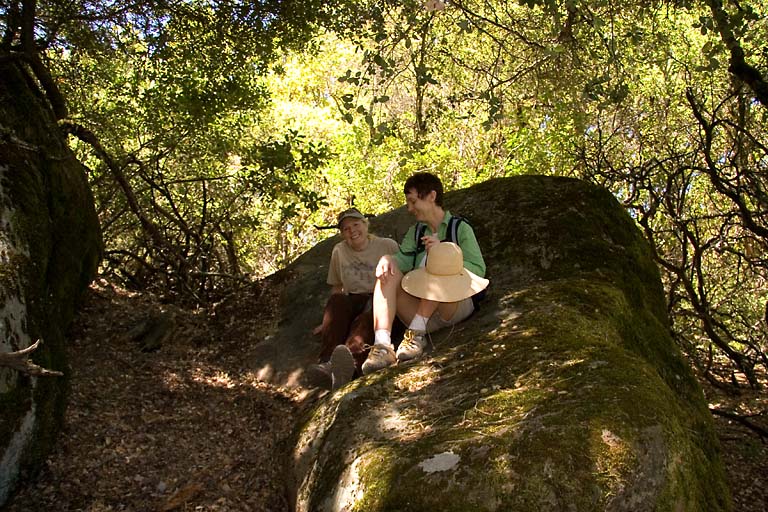 And Kay, Kathy and Peggy at one of the posing madrone groves.