June 11, 2006 Rancho Cañada del Oro
The announcement
This Sunday we'll do a hike we've never done: Rancho Cañada del Oro. This is a new trail opened up somewhere in the back side of the Calero park. I think Tom has hiked it—and I always look to Tom for hiking ideas, so I'll probably have to search his blogs. Here it is:
http://tommangan.net/archives/cat_rancho_canada_del_oro.html
And:
http://www.openspaceauthority.org/Properties/RCDO.htm
It looks like a moderate hike, although if we were really adventurous, we could turn it into a hard hike. Those wanting an easy hike can do part of the trail with us, or stop a couple of miles away and just do Calero and join up with us afterwards. There are lots of horses and turkeys to keep you entertained at Calero.
We leave here at 9 and begin the hike a bit before 9:45. Plan on 3 hours of hiking. We'll snack on the trail, and probably go for lunch afterwards.
The hike
Rancho Cañada del Oro was very nice. We had a good stiff breeze and 75 degree temperatures to help us do a much harder hike than planned. This was a 7 mile, 1200 foot climb hike, but we did it at a slow enough pace that we could really look at the plants and wildlife and enjoy the climb.
We did get up close and personal with a young deer. We fell into a stream. We did get to explore some unintended paths. We saw giant, red, fuzzy insects. We saw an insect swoop into a flower and eat another insect. We saw lots of butterflies. We got crawled on by ticks. In fact, when I got home, I found a tick crawling around my face. I brushed it off and stepped on it six times. It hardly noticed. Then Kathy stepped on it a few times for good measure. I'm not sure it even noticed. Then Kathy got pissed and really attacked it. We think it was dead when we finally got rid of it. But to be safe, be careful walking outside of our kitchen for a few days.
The scenery at the top was ok, but I wouldn't do this hike just for the scenery. I would do it for the company, however. And hiking with FOMFOK always produces great company.
Leaving the parking lot after a friendly talk with one of the rangers.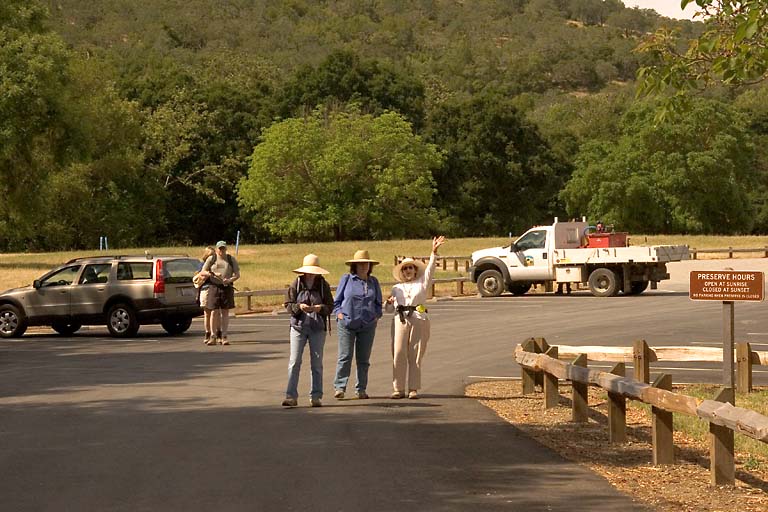 This looks like a Clarkia-type flower to me.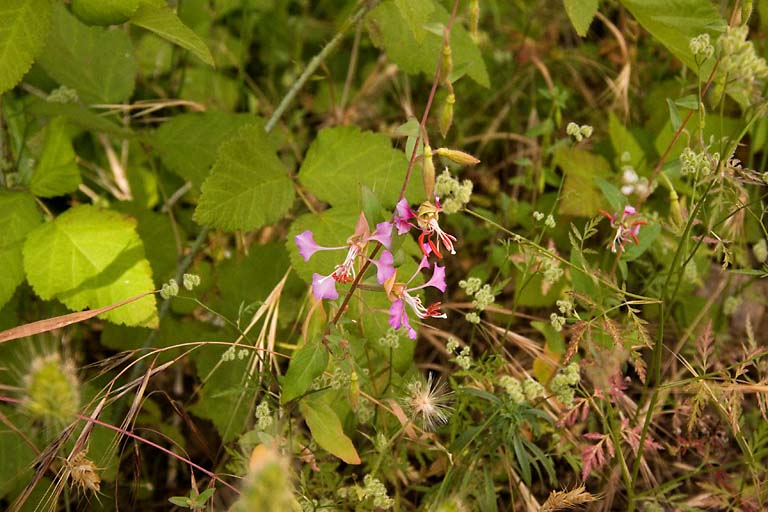 We saw more Mariposa Lilies than at any other park.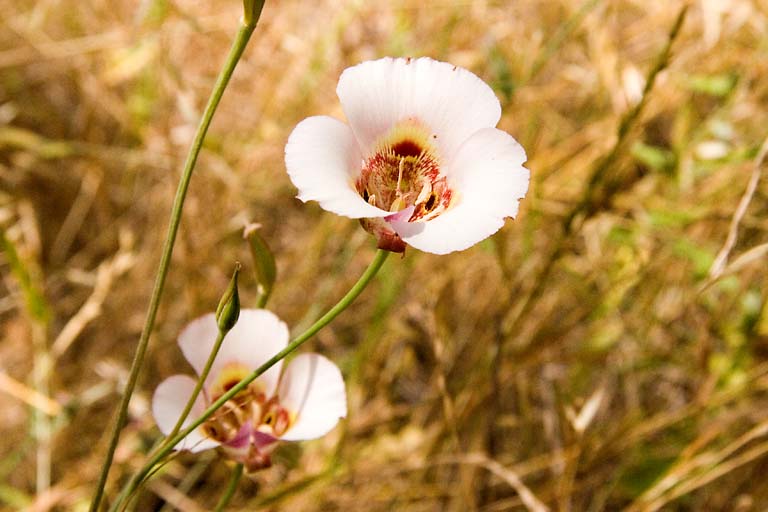 Insects love to eat the pollen in the flowers.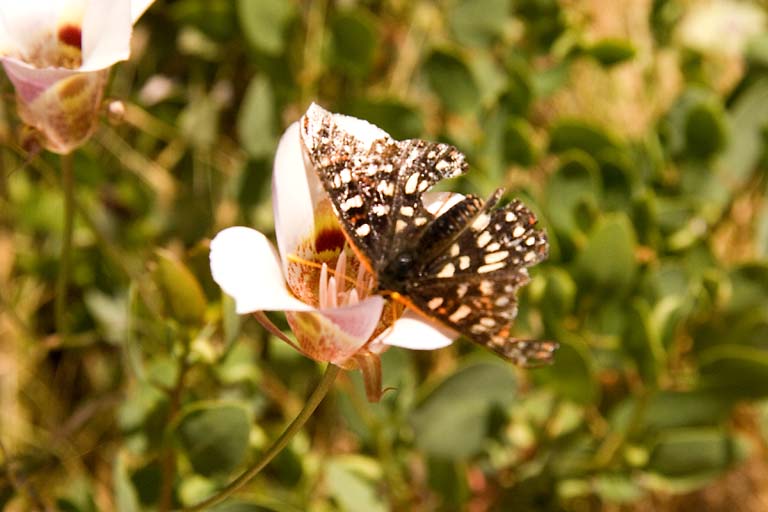 And other insects like to eat the pollen-eating insects in the flowers.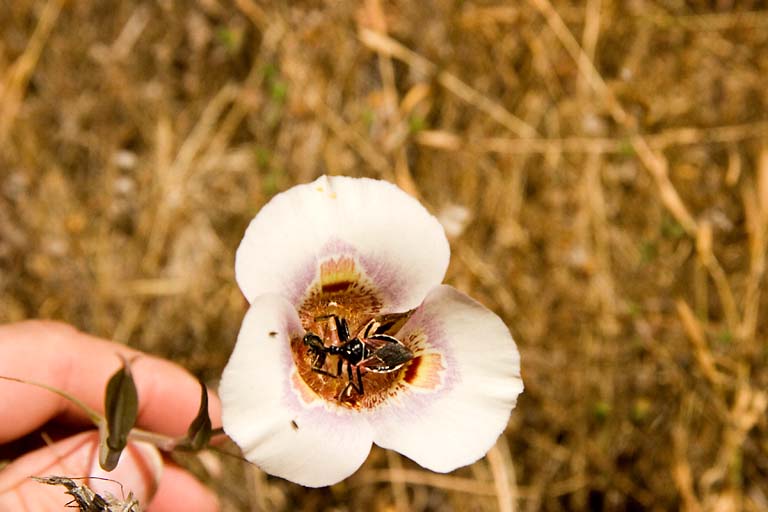 Purdey flur.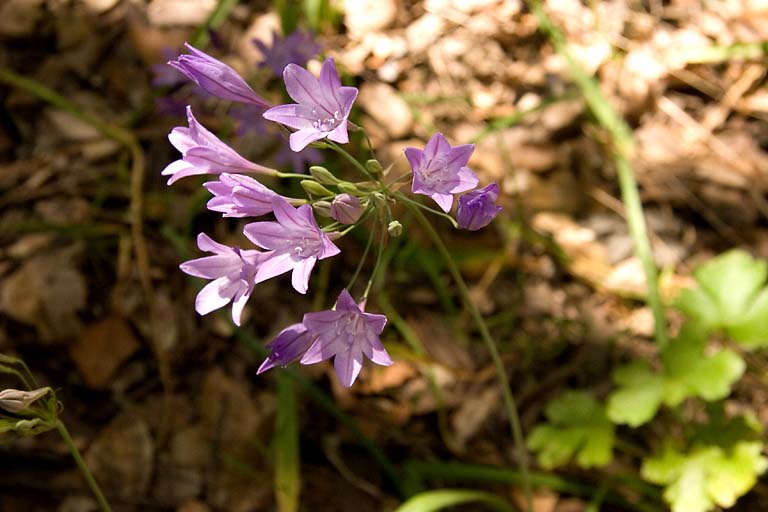 Another purdey flur.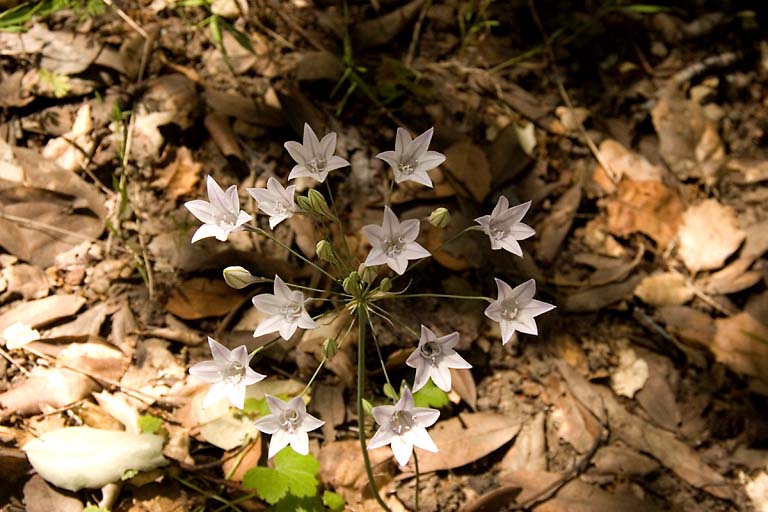 Nearing the peak.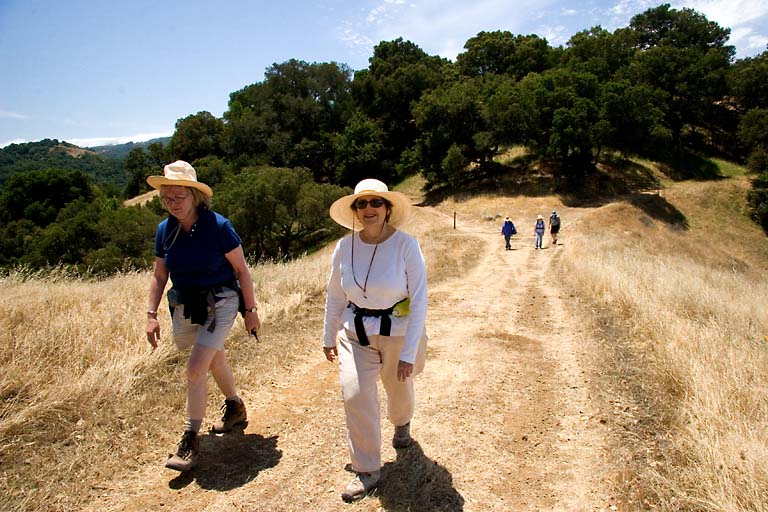 Looks like a dandelion.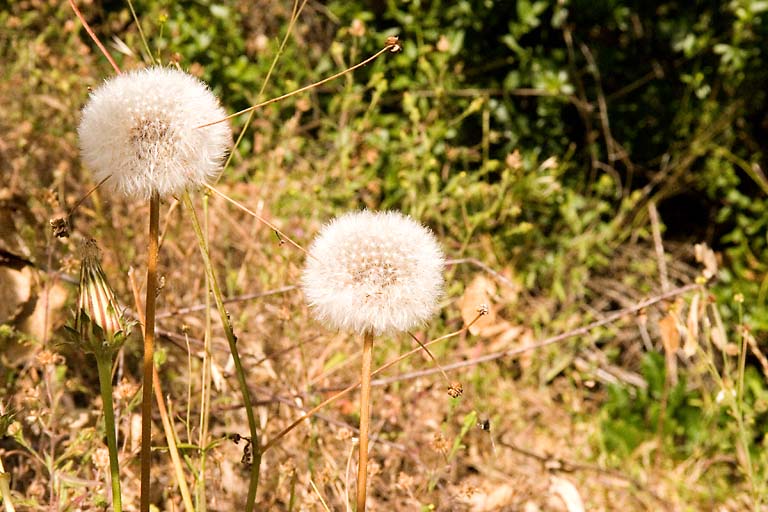 And the proper thing to do with a dandelion is…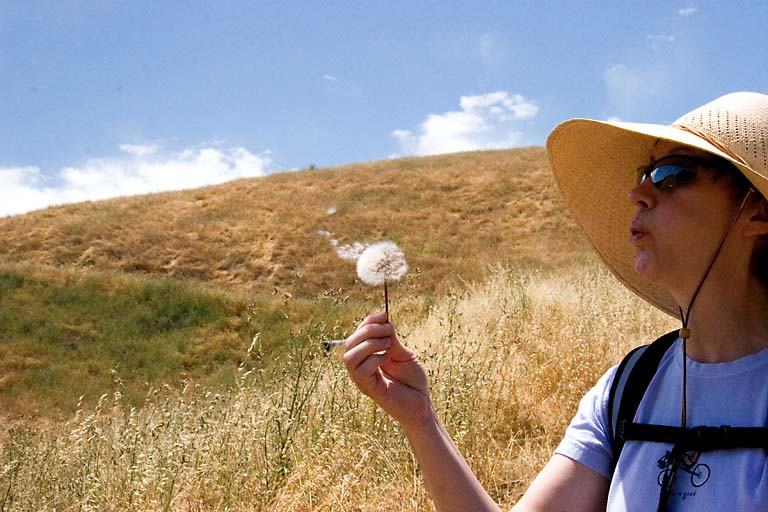 This young deer didn't seem to be too worried about us.

The second time over this stream, we gave up trying to not get wet.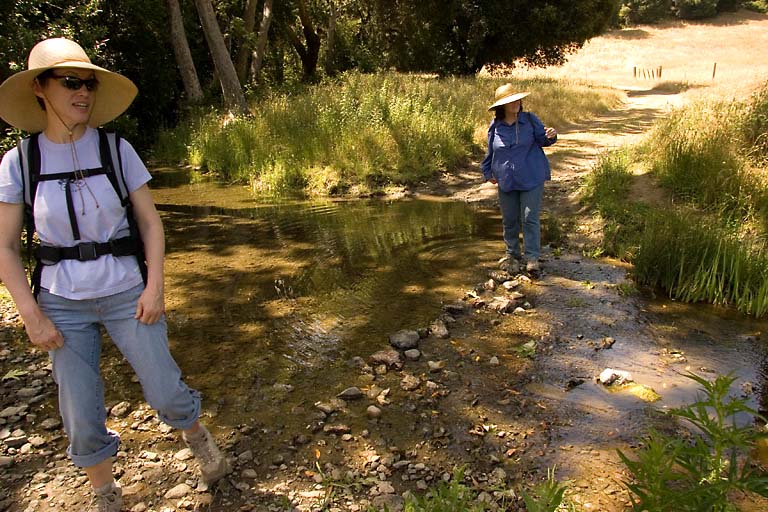 Five hours later, we were still pretty happy about the hike.