July 9, 2006 Fall Creek
The announcement
This weekend we're going to do one of my favorite and beautiful places—Fall Creek in Felton. This is a moderate to hard hike, depending on which route we take. And we'll decide the route when we know who is coming. Plan on 3 hours for a moderate hike, and nearly 5 if we do the hard hike. We'll have a snack on the trail and lunch at a restaurant if we do the moderate hike, or lunch and a meal afterwards if we do the hard hike. We leave here at 9 and start the hike around 9:45 to 10.
Look at past hikes to fall creek at our website at http://fomfok.webself.com for pictures and descriptions of possible hikes.
The hike
Last Sunday's hike was at one of my favorite places in the bay area. The temperature was pretty good, and there was a fair amount of water still flowing in Fall Creek. Meeting up with Ruth again is always a treat—I can always learn a lot of interesting new things from her. We're hoping to see her again when we do a kayak trip in her neck of the woods in a couple of weeks. We also plan on coming back to Fall Creek in a few weeks and perhaps trying one of the few remaining bits of trail that we haven't trodden yet.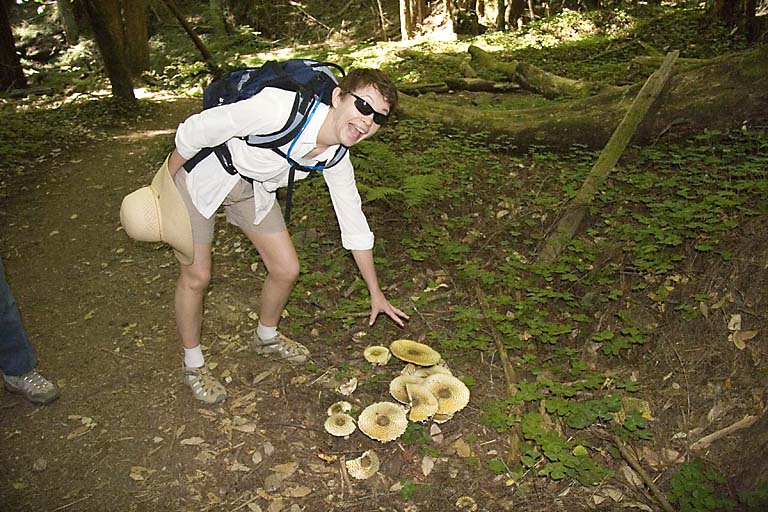 Kathy discovers a large cache of mushrooms. Something to think about when we have lunch later.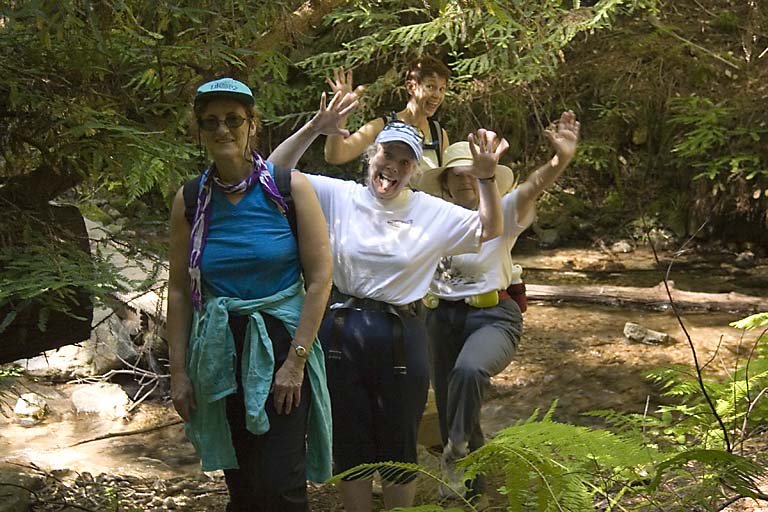 One thing about the group is we always have a good time. Sometimes a really good time.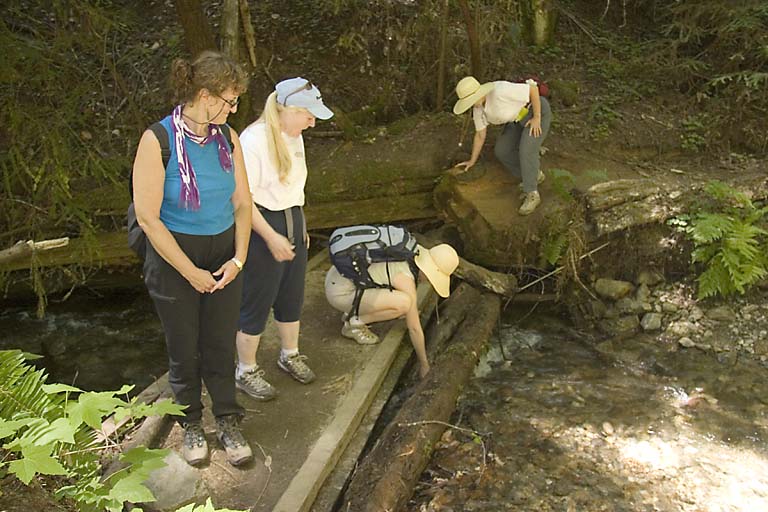 Ruth, Joanne, Kathy and Peggy use the cool creek to ease those hot dogs.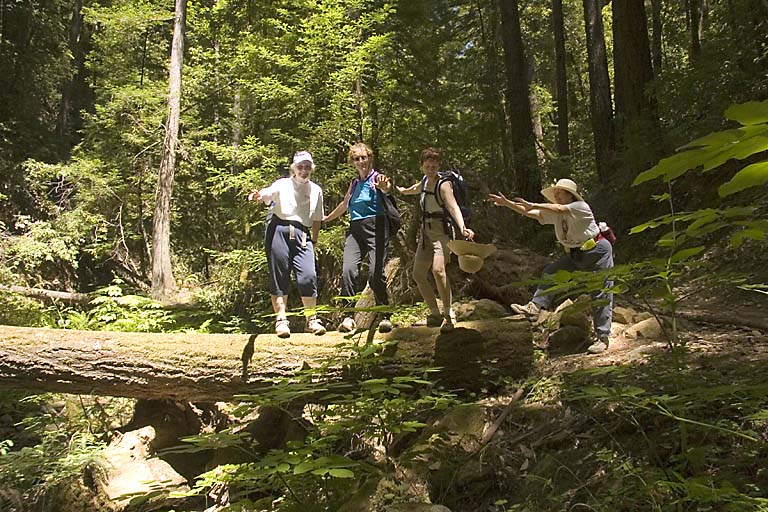 "Don't do it!", Peggy cries, "You'll fall into the deep canyon".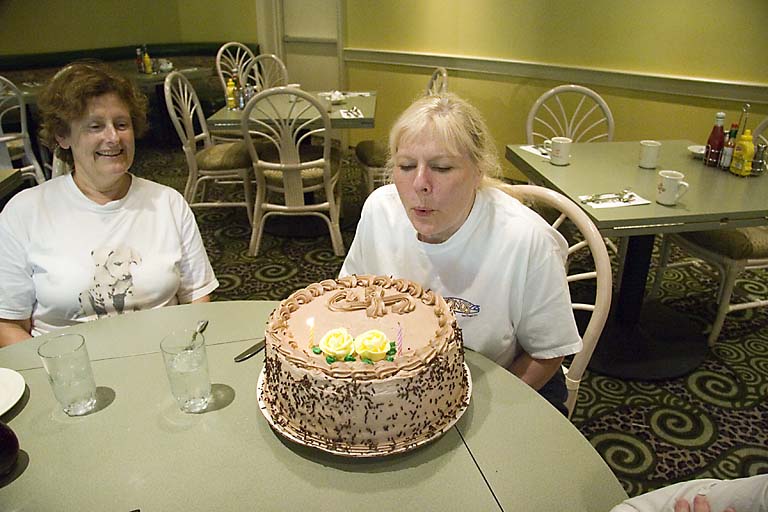 After the hike, food. In this case, it's also Joanne's birthday (or near enough).