July 23, 2005 Angel Island
The announcement
It's time for our annual hike and feed to Angel Island. My mother will be with us, and I plan on taking the tram tour with her while the rest of you scramble up to the top, looking for gooseberries along the way. Afterwards, we'll retire to our favorite eatery in Tiburon for lunch. This is an upper-end easy hike.
We'll leave here at 8:15 instead of the usual 9 so that we can get to Tiburon in time to take the 10:00 ferry to the island. Plan on about 1.5 to 2 hours of hiking. This is more than half exposed, so bring the sun block. Weather is unpredictable, so bring something you can put on if it gets chilly.
The hike
The scurvey crew departs for a three-hour tour. A three-hour tour.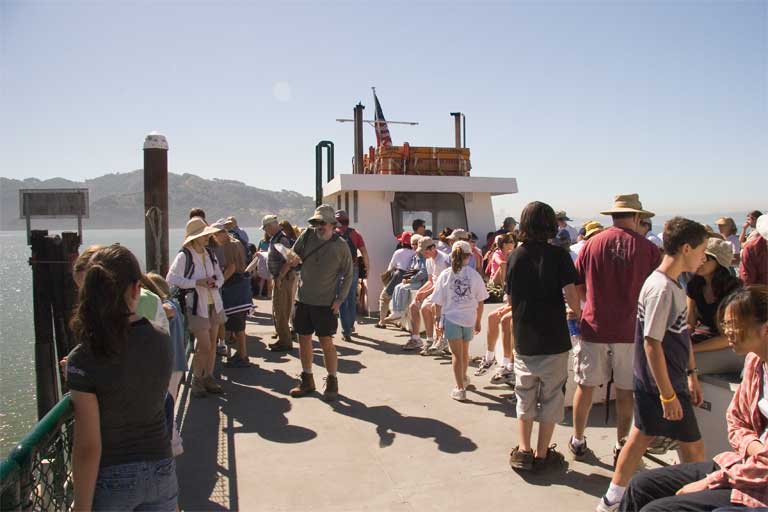 Suddenly we're fired upon by privateers.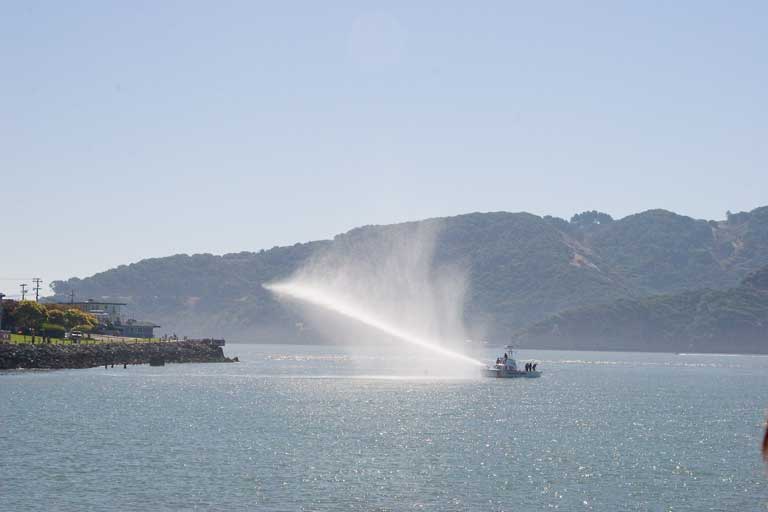 A successful raid is followed by, naturally, a party!