July 16, 2006 Golden Gate Park
The announcement
This week's hike is Sunday again so that we can do one of our traditions—hiking Golden Gate Park during the same time that the Aids Walk is happening. This makes the park particularly festive, with lots of food, entertainment, food, displays and, well, food about.
We leave here at 9 and we'll park at ocean beach just before 10. Plan on about 2 hours of hiking, lunch, then another hour or more of hiking afterwards. This is an easy hike in that it's pretty flat, but somewhat long. We'll probably hike about 8 miles before we're done.

The hike
We tried something different for Sunday's hike last week. Instead of heading to the usual place to find a restaurant, we decided to go exploring. We learned that when someone in north San Francisco says, "Just go a couple of blocks", he means, "go about 7 blocks, or 2 miles, which ever is longer." While looking for a restaurant, well, while looking for an area where we could begin the usual "where do you want to eat" dance, we went to a yard sale and did a lot of house viewing.
What we thought would be about a 5 mile hike turned out to be 8 miles. But what a treat we had on the way back. We went by Stow Lake and were treated to a costuming group rowing while wearing clothing from the 19th century. The costumers gave me cause to take about a hundred pictures before they headed back to the dock so they could go on to the romantic poetry reading they had planned.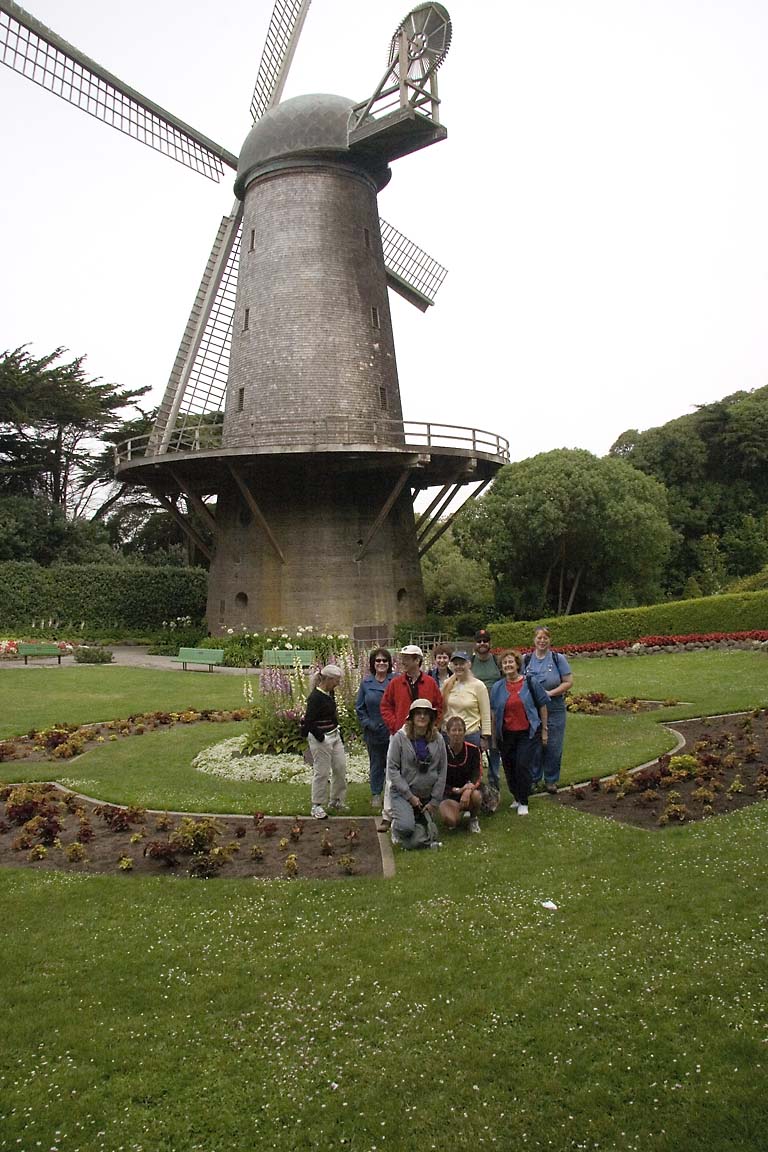 It was gray and overcast to start. The tulips were long since gone.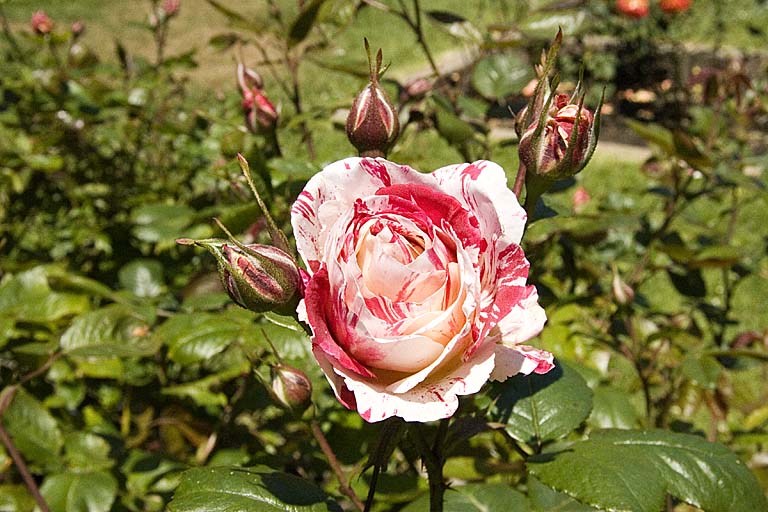 The roses, however, were at their peak.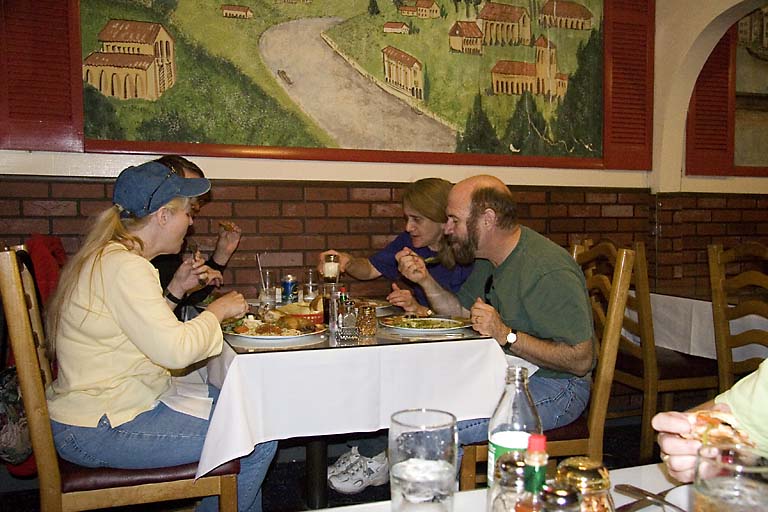 Here is where we finally gave up searching streets and found food.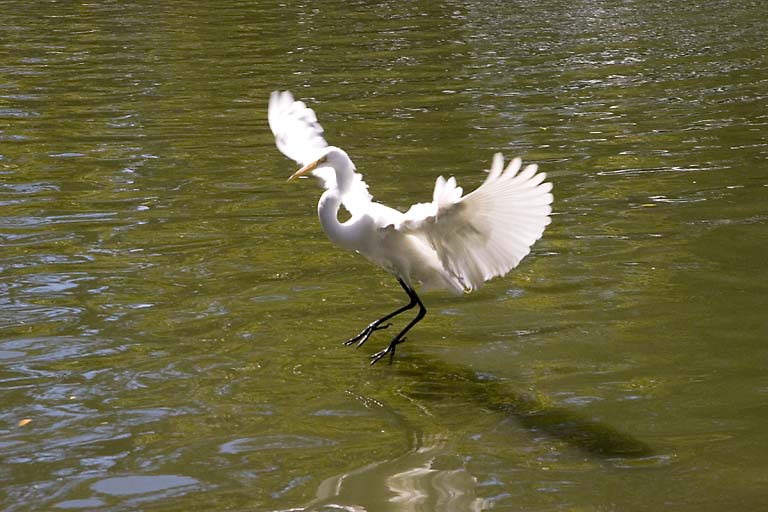 Stow Lake was full of birds.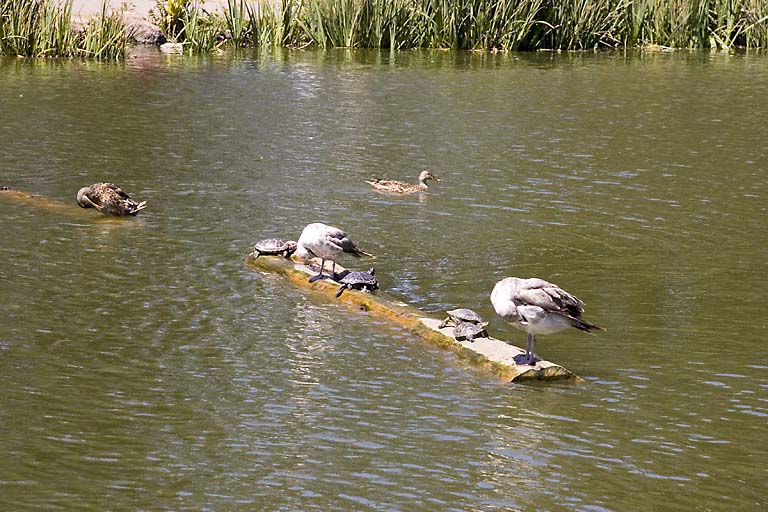 And turtles.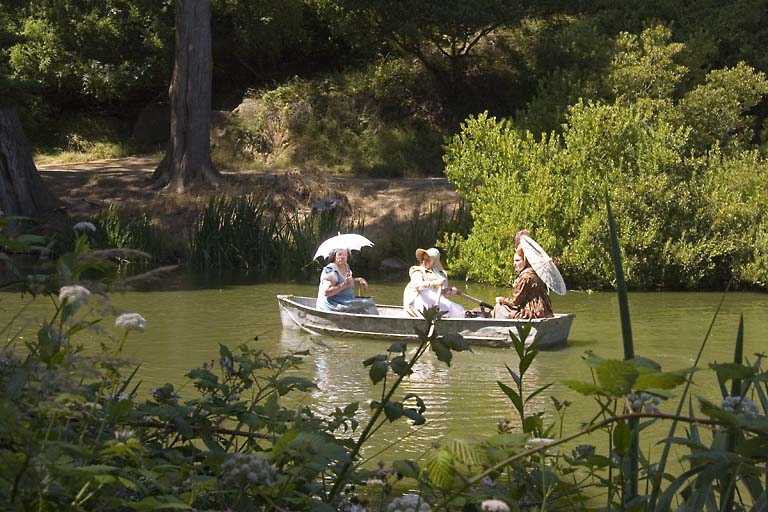 Here on are some of the pictures of the costumers. For more information about them, see: http://www.gbacg.org