July 16, 2005 Fall Creek
The announcement

This weekend looks like it will be another hot one. So, we'll go with the original plan and do Fall Creek in Felton. We had planned on also doing the moonlight train ride as well, but I think we'll leave this up in the air. It's rather pricey and we're not sure if anyone wants to spend all day out and about.
The hike

Fall Creek is always one of the most beautiful places to hike in the Bay Area.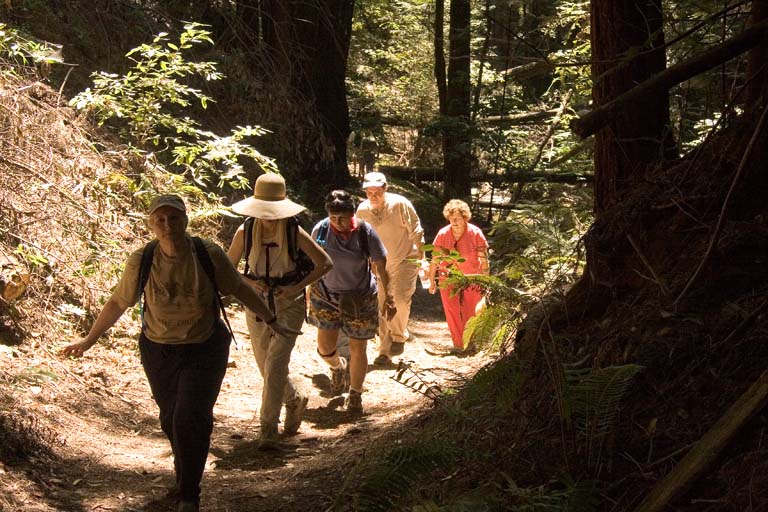 There is, of course, the hiking.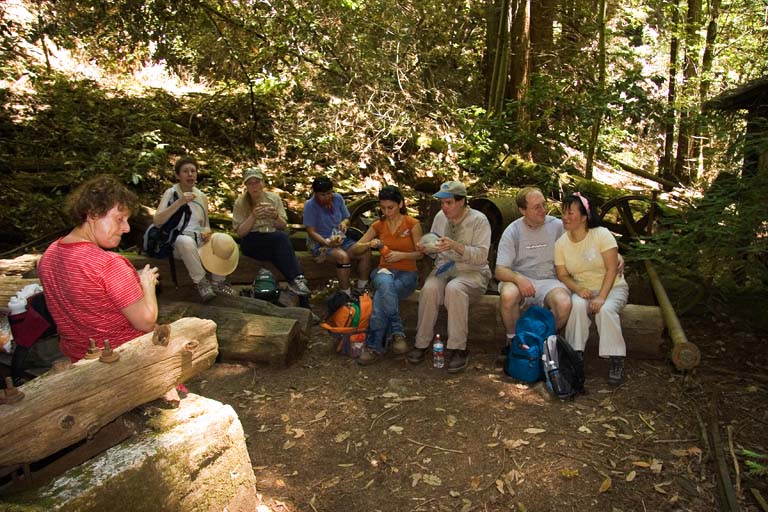 And it's not a complete adventure without the eating.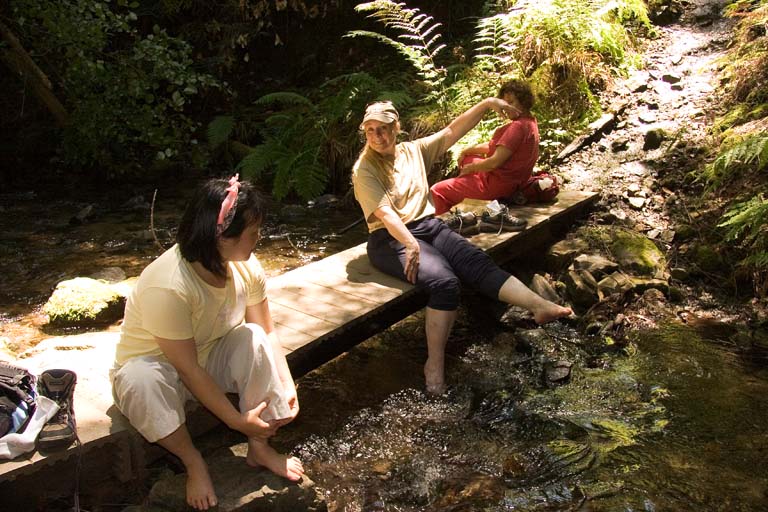 This week, we also have water ballet.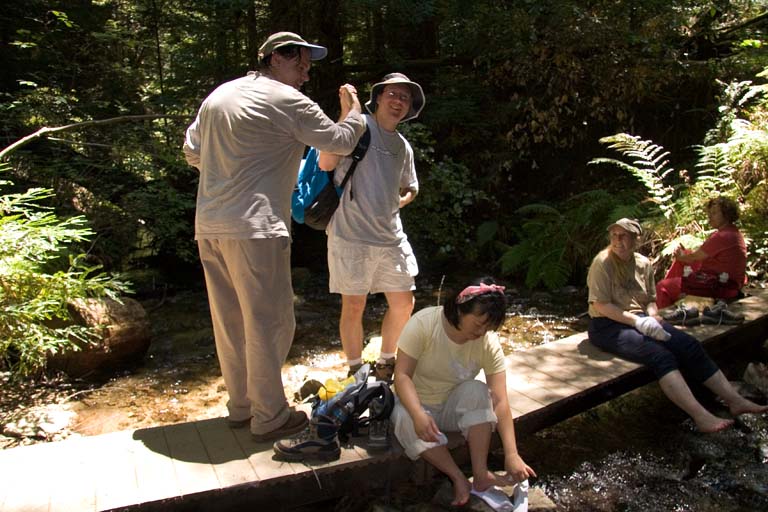 While Paul and Eric engage in arm wrestling,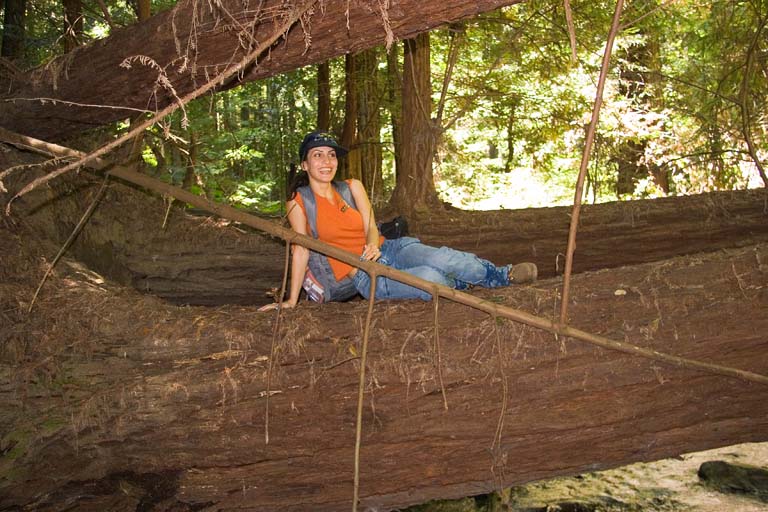 Nahid cheers on the combatants.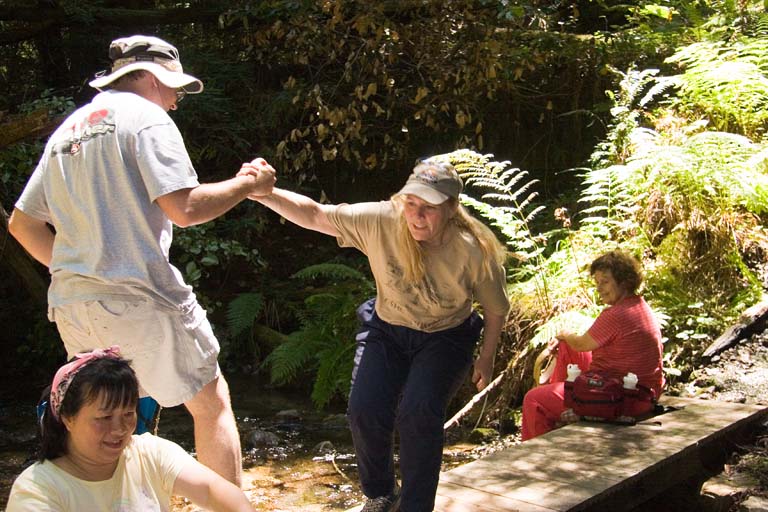 But Eric is on a roll. Here he forces Joanne to her knees.