January 7, 2007 Butano
The announcement
As discussed at First Hike, I might postpone the traditional first waterfall hike as Uvas Canyon is best seen with a good water flow. So well go to Butano instead. More hiking followed by food. Mmmm. Food!
We leave here at 9 and begin the hike about 10:15-ish. Plan on 2.5 to 4 hours of hiking, depending on who comes along. This is a moderate hike to upper end moderate. There may be a short steep climb to get up to the ridge, followed by undulating trails. We'll snack along the way, and hope to get to Duartes before the close between meals. The trail is pretty much covered all the way.
The hike
Eleven people showed for our last hike, which is close to a record for a non-night hike. And I had some pretty good pork chops and a killer ollalaberry pie at Duartes. We even had a new member along. Let's see if we scared him enough in the last hike.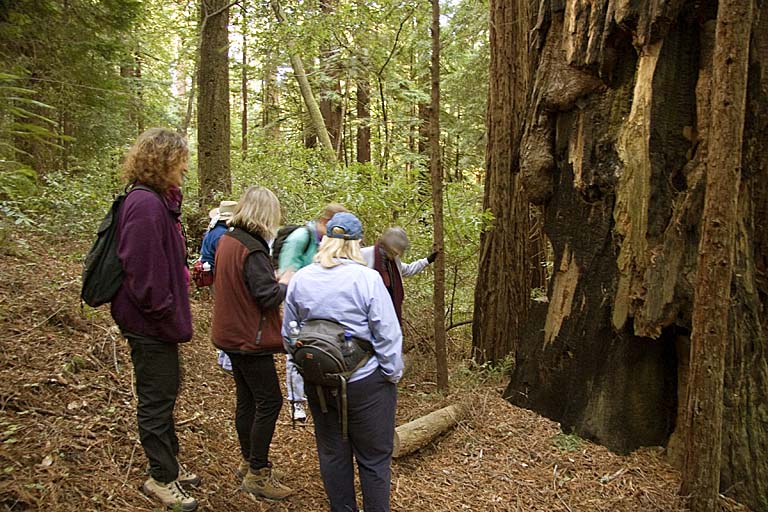 Lots of dead redwoods in the forest.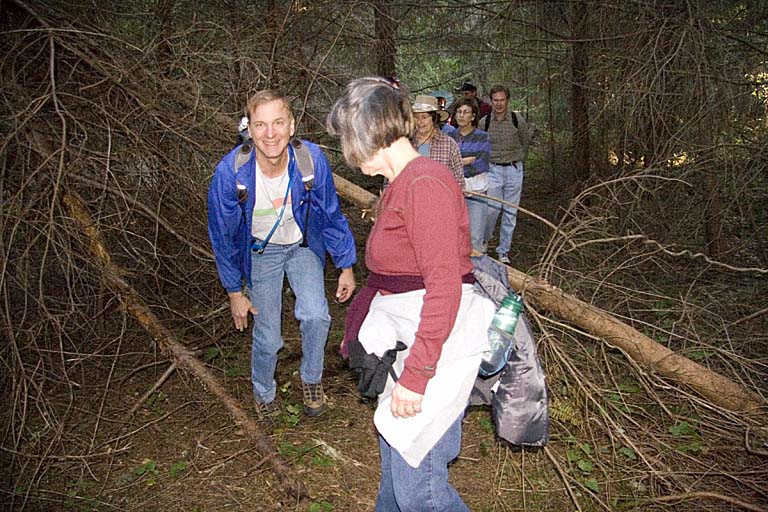 Which means there are lots of trees you have to crawl under.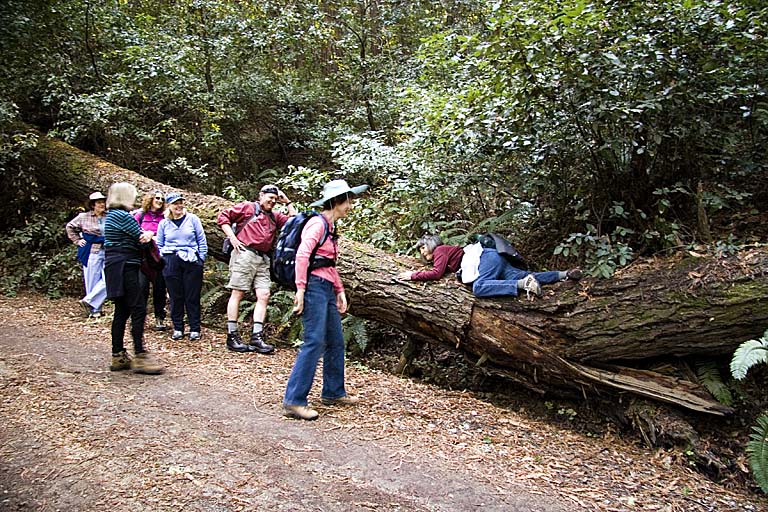 Alice either had a really big snack on the trail, or jumped too hard on this redwood.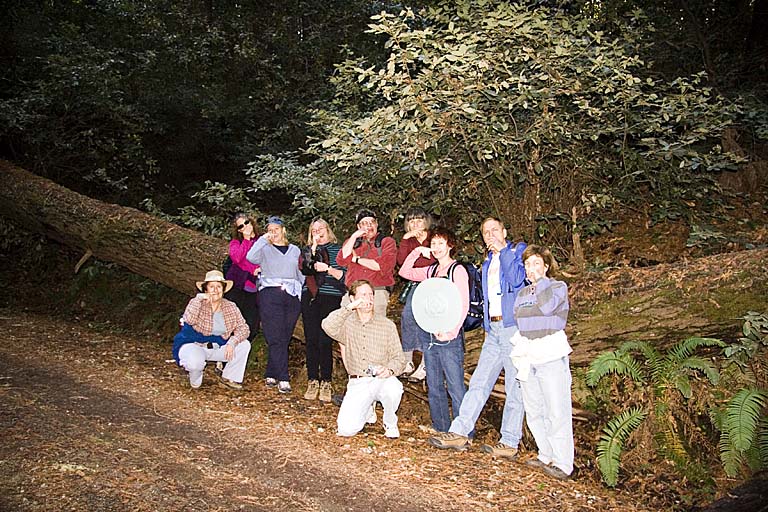 The broken redwood raises all sorts of dust and mold, and suddenly everyone needs to sneeze.